Péché Mignon: #3 Carmelo Rodríguez
Céline Strolz
March 14th, 2019
4:41
min read
1289
words
Secret indulgences we should celebrate, guilty pleasures reveal our most intimate and honest obsessions. Péché Mignon is a series of conversations with those who let their guilts and pleasures nourish their practice.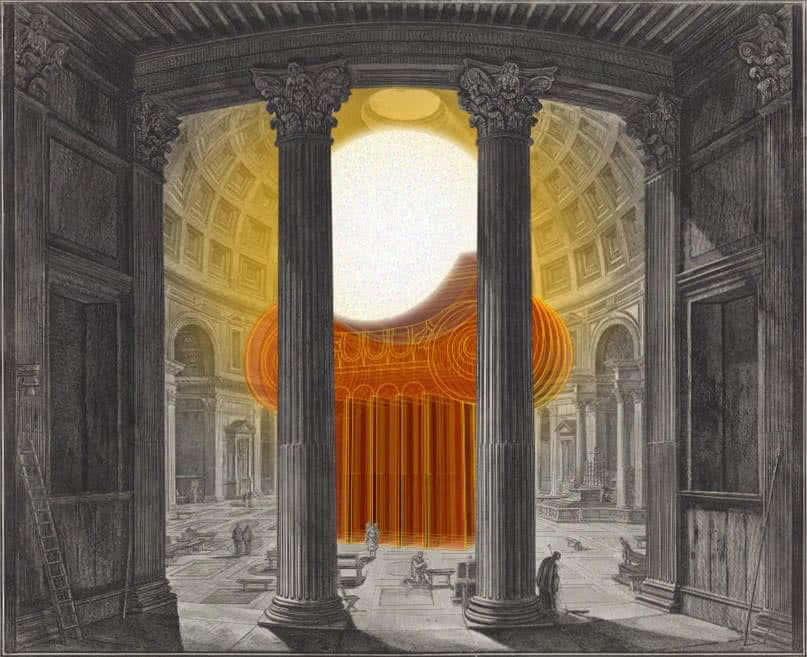 Carmelo Rodríguez is an architect and designer based in Madrid. He co-founded ENORME, an architecture and design studio investigating radical and modular urban living spaces. Carmelo runs Bizarre Columns, an online archive of columns in cinema, audio and visual art, fashion and architecture. He recently launched a line of furniture design at the Producto Fresco design fair in Madrid. The first furniture pieces of the series are the Doricahhh and the Joricahhh lamps.
Céline: What are you working on right now?
Carmelo Rodríguez: I have been designing my first product associated with the Bizarre Columns research project. At the moment I am very interested in research where theory and practice come together. I love developing ideas in response to someone else's work. I believe in evolution and non-linear development… where shadow and light find equal balance…
C: When did you start being fascinated by columns?
C.R.: My PhD thesis ended in the time period of the early seventies. When I was writing my thesis and looking for projects associated with the future I began to find all kinds of representations where the future was associated with the nostalgic idea of a better past. And in that past the column was the queen. I was fascinated by this idea of looking for columns as architectural manifestos of their time. They had nothing to do with the manifestos of modern architecture that I had studied at the university of architecture. The stranger and the more dirty the projects were, the more I was interested in its columns!
C: What is the item you're most proud of?
C.R.: I love collecting columns… and especially visiting the columns that are already in my digital catalog. I make maps with bizarre places whenever I take a trip … I am proud of all those bizarre places I have visited and even more so when they have columns. For example, visiting the Abraxas project by Ricardo Bofill in the outskirts of Paris was a total retro-futuristic experience!
C: Would you consider your obsession to be a guilty pleasure?
C.R.: Yes… of course one hundred percent! At university my professors would tell me about modernism. Le Corbusier, Mies, Alvar Aalto and all the modern geniuses. Collecting these bizarre columns was like a masturbation process or something… But somehow I've never wanted to keep it a secret.
C: When you take a survey, what do you write down on the « occupation » box?
C.R.: Just architect… The problem is that my mother does not believe me.