DisasterLAB
11:00 – 12:00
6th July 2021
Public
@exportradio instagram live
DisasterLAB
Chaotically united / Joy of Life / To: Space /
We are here and there, from now and then /
Total Disaster / closer / Blip / Glitch /
Command Zero / Feel it / Disaster Spark
Tueday 6 July 11am UK / 6pm China
Join our live-broadcasting projection event and look out for our ephemeral book as it will only last a day.
We are taking over @exportradio Instagram Live Tuesday 6 July 11am UK and 'DisasterLAB' Weibo Live 6pm China simultaneously.
You are invited to watch what we have been experimenting with throughout our 'DisasterLAB', MA Visual Communication, year 1.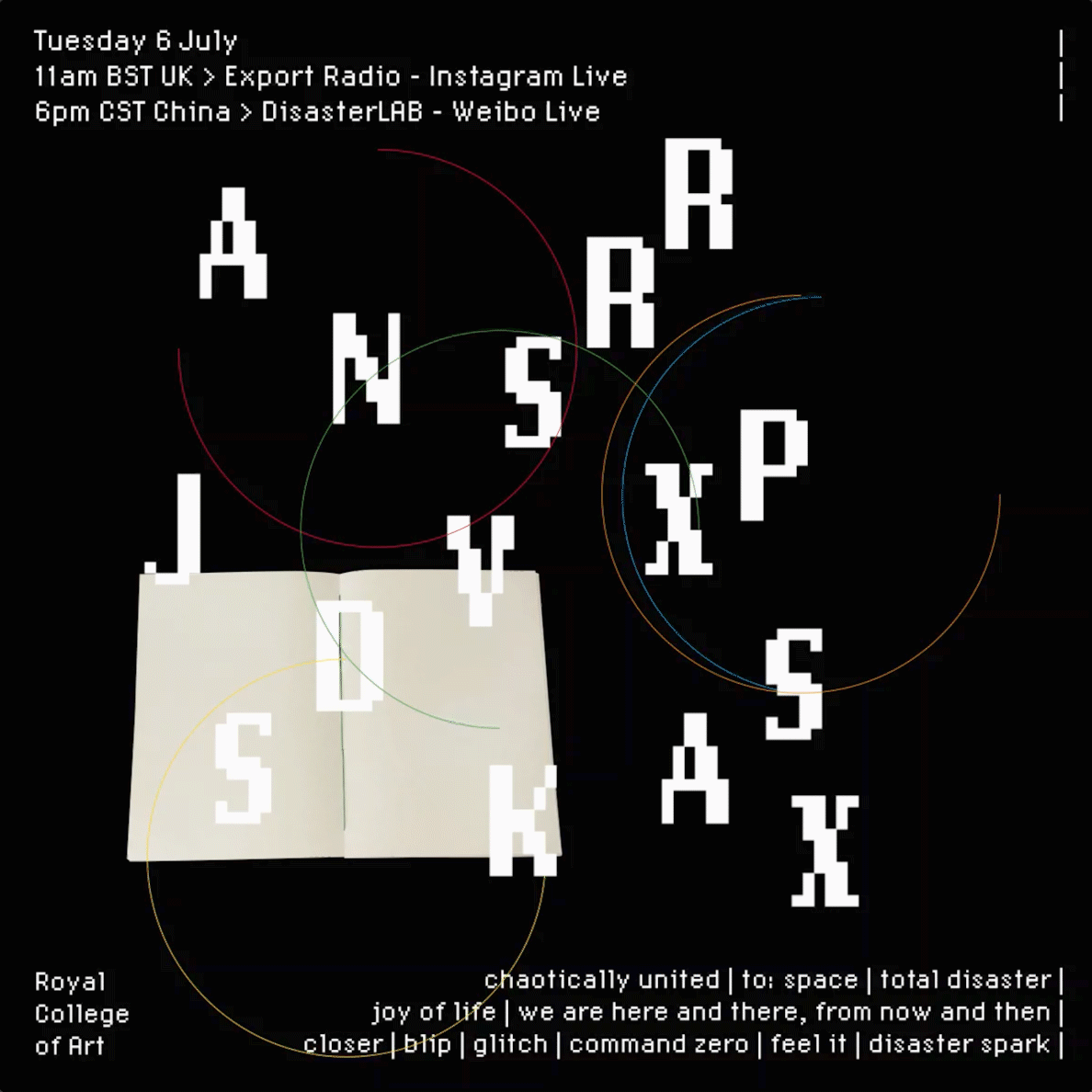 Oh, yes it was disastrous. No one from the LAB would deny that. By building, dismantling and rebuilding, we have been constructing an idea to answer the question arising from a year of online studying. 'How can we deeply connect with each other without having contact in the physical world?'
You can find out our response to it in the Zine. We then created a blank book canvas to project its content by commissioning Céline Strolz to run a bookbinding workshop and share an activity together no matter where each of us were with Servane Vignes' help.
It was an empty canvas which was completed when it was mapped with the digital book, containing our LAB experience, onsite.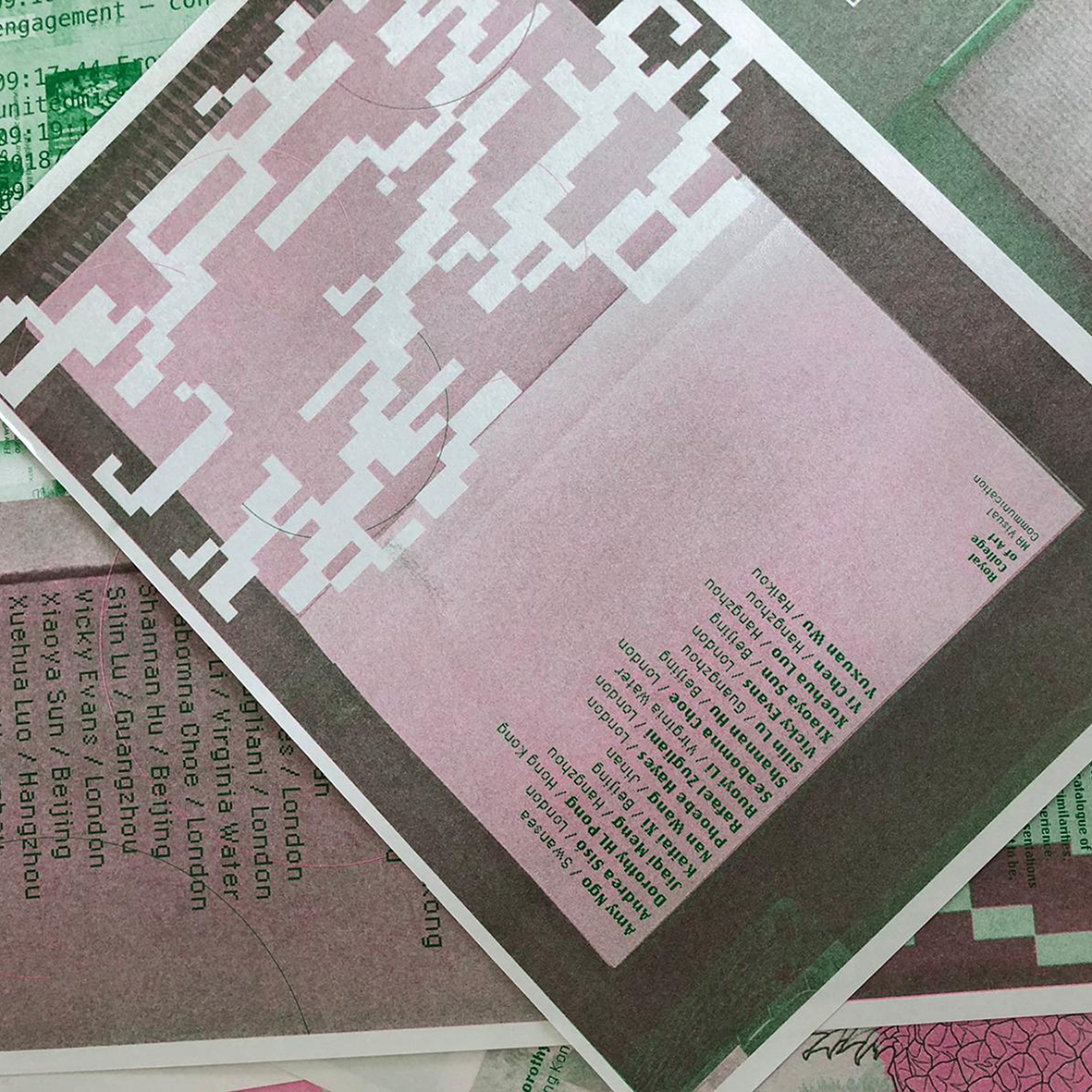 Amy Ngo, Andrea Siso, Dorothy HL Pong, Jiaqi Meng, Kaitai Xi, Nan Wang, Phoebe Hayes, Rafael Zugliani, Ruoyi Li, Seabomna Choe, Shannan Hu, Silin Lu, Vicky Evans, Xiaoya Sun, Xuehua Luo, Yi Chen, Yuxuan Wu.
The project has been led by the students from Disaster LAB, MA Visual Communication, Royal College of Art, 2021