Incredi
17:30 – 20:00
9th – 13th April 2018
Public
White City Community Center / Courtyard Gallery, RCA Kensington / The Arches, St. Mary's Church / Peckham Liberal Club / Tender Books
Visual Communication presents InCREDI
[Interrogate, collaborate, re-imagine, engage, dismantle, interpret]
A week of year 1 WIP shows
---
Monday 9 April
Design Without
White City Community Center, W12 7QT
We want to encourage new experiences and unexpected encounters. Everyone has their own individual daily rhythms, often lacking the time and the space to meet new people or simply have a new experience. On Monday 9th of April we want to take the time and use the white city community centre as a space to run a series of workshops enabling everyone to experience something outside of their daily norm. We hope that sharing these new experiences will act as a conversation starter and help find common interests between those taking part.
---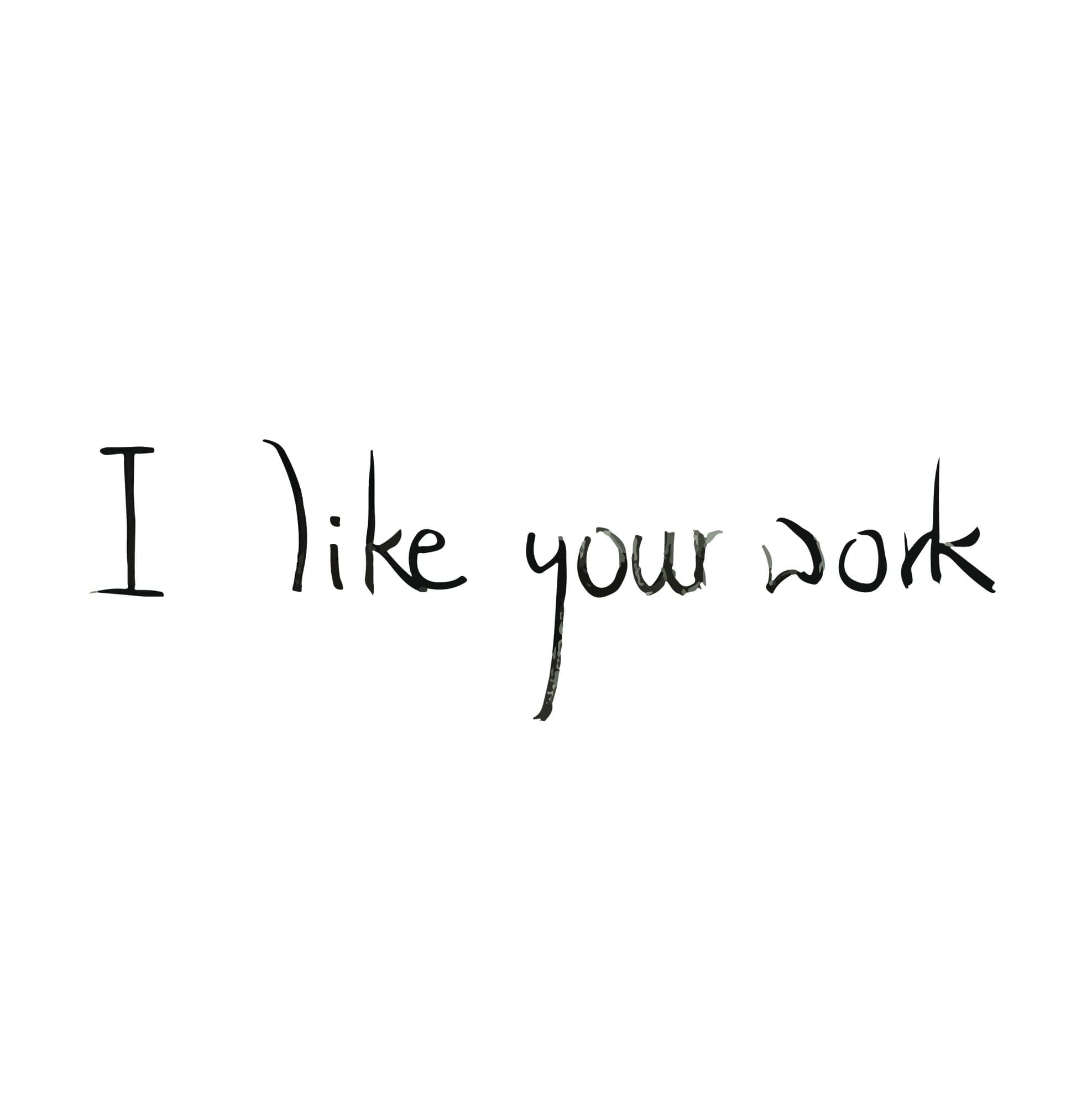 Tuesday 10 April
"I like your work"
Private view, 6.30pm
Show continues until April 11th
Courtyard Gallery, RCA Kensington
Turbulent transfers and undefined spieces act as a catalyst to raise your critical consciousness.
The sequence starts with 'Forcing the Situation', performing an action in a public space. 'A Question of Scale' investigates the powers of proportion and perspective… 'The Poetry of Place', the energy of alignment, the impact of the invisible. And how might 'Shock Tactics' still be relevant and useful in contemporary practice?
The first session of the second term explores 'The Mystery of the Everyday', probing the relationship between privacy and publicity. 'Landscape Temperature Rain' examines the ways we use the weather as a coded form of communicating deeper feelings; students make a weather report that deals with prediction and accuracy. 'The Veil' explores the binary between seduction and the screen. Finally, we look at the notion of universality and collective consciousness;
we 'Make a Pop Record'.
---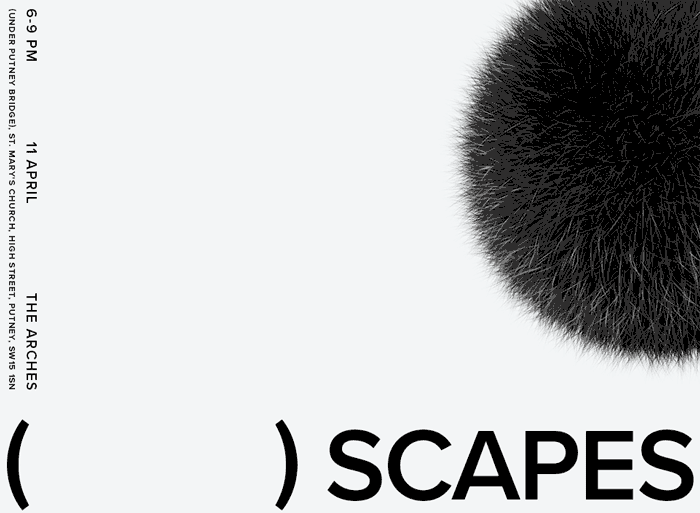 Wednesday 11 April
( )SCAPES, 6pm-9pm
The Arches, St. Mary's Church, SW15 1SN
Close Encounters with the Contemporary World
Close Encounters introduces a series of primary (fundamental) questions surrounding representation/ the contemporary world/ past and current critical and creative thinking. These include such questions as: what is an image?, what is colour?, what is language? and what is materiality? Exploring seemingly familiar or everyday spaces, situations and stories through a series of forensic observations, the exhibited works test conceptual and material vocabularies, to interrogate contemporary communication practice.
---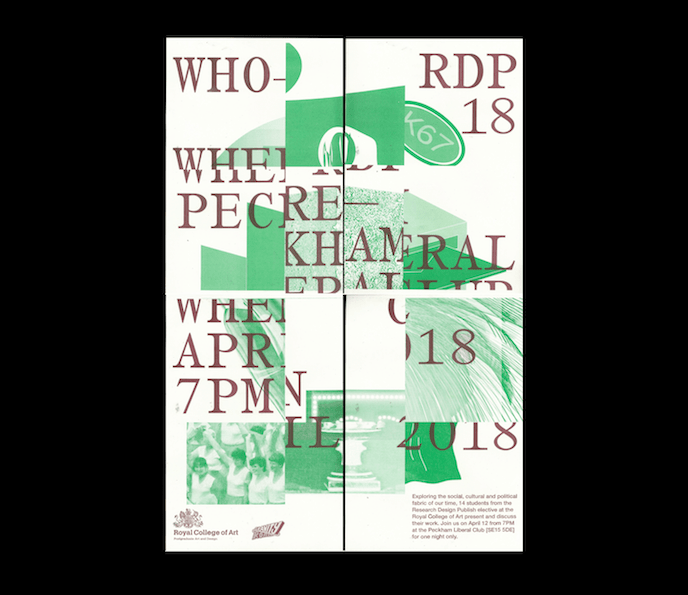 Thursday 12 April
RDP 18, 7pm
Peckham Liberal Club, SE15 5DE
Exploring the social, cultural and political fabric of our time, 14 students from the Research Design Publish elective present and discuss their work.
RDP is an experimental research-led elective that explores the practices, methods and possibilities of socially and politically engaged ways of researching, making and communicating – seeking to look beyond the boundaries of the art school and on the edges of conventional forms of practice. In our polarised and socially volatile landscape, RDP asks what role visual practitioners must play in engaging with the socio-political world around us. How might we establish new ways of responding to the complexity and urgency of our times?
---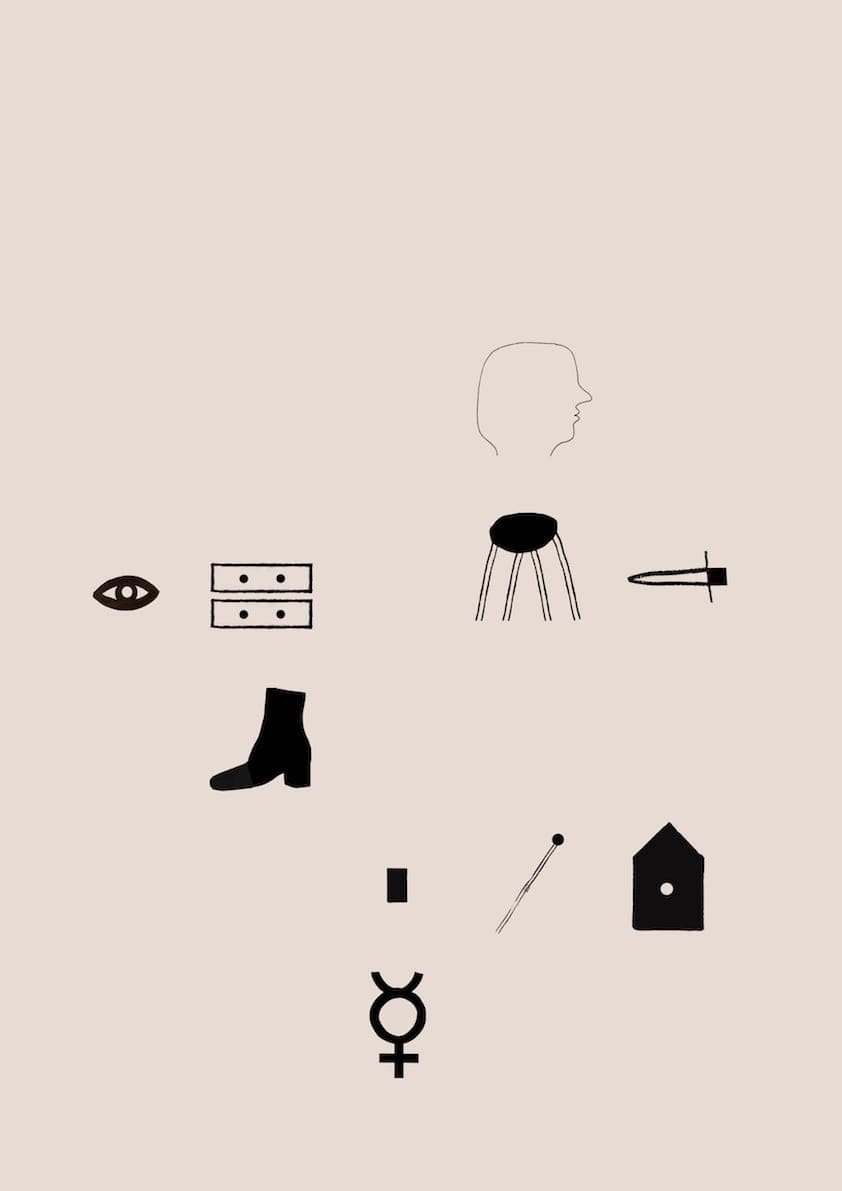 Friday 13 April
The Reader
Private view, 6pm
Show continues April 14th to 20th
Tender Books, WC2N 4HE
We are the readers and now so are you. The Reader is a group exhibition featuring twelve visual communicators from The Royal College of Art who have been interpreting a selection of short stories by Jorge Luis Borges, Raymond Carver, Haruki Murakami, J G Ballard and Octavia Butler. Nothing is ever read the same way twice. No story is ever completely finished. Each participant in this show has created a unique visual world out of their chosen text — navigating their way through the words to find new meanings and experiences. Now it is your turn to read The Reader. What will you discover?
---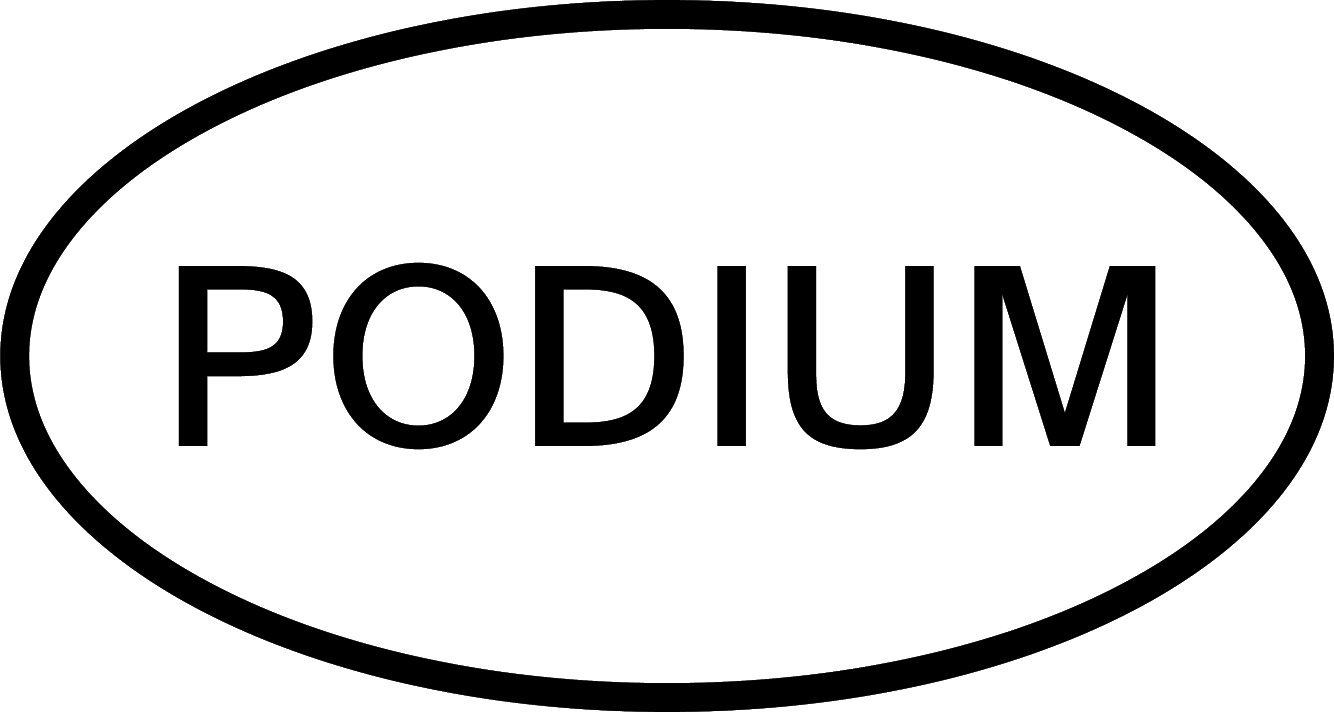 Friday 13 April
PODIUM MAG, 6.30pm
Courtyard Gallery, RCA Kensington
If this was your last chance of expressing free speech, what would you want to say and how?
PODIUM is a graphic design lead project that questions the value of visual and verbal communication in the face of adversity. Drawing from a wide pool of contributors with varying professional and personal backgrounds, PODIUM highlights the different ways in which people understand the complex and difficult climate of today's changing world through a creative lens. The event will display the artwork from many contributors plus invite them and audience to discuss around the topic of free speech.