A School of Our Own or How to Teach in Translation
Sandra Sordini
June 25th, 2018
On the 7th of April, Richard, Cerise and myself - two Viscom students, one IED - were anxiously waiting for our flight to Seoul from Heathrow airport, with suitcases full of chocolate eggs and British tea, and heads full of recommendations and thoughts from our Korean friends at the RCA. We were about to exchange our RCA reality for a taste of South Korea, travelling and teaching alongside students of Paju's Typography Institute for the next ten days. PaTI, as it's called in short, is an alternative design school just outside of Seoul founded in 2012 by artist and typographer Ahn Sang-soo. As part of a ten-year exchange project between PaTI and RCA, we were invited to lead workshops in the spirit of our Design Without elective, while experiencing a way of nomadic learning ourselves.
This is what we took away from our time there:
You can make sushi rolls with salad leaves (and sanitary pads, if you're brave).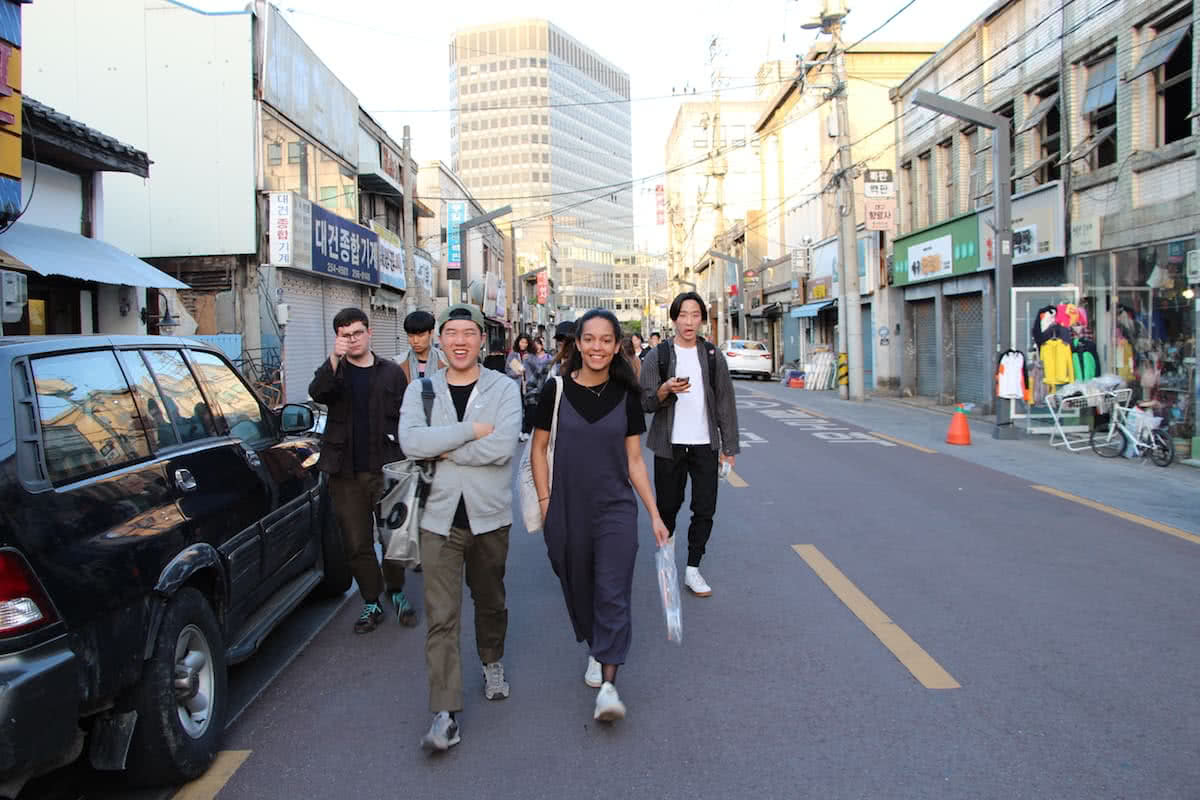 Korean hospitality beats British reservedness. It's mostly a good idea to travel with a suitcase full of Cadbury's Easter Eggs.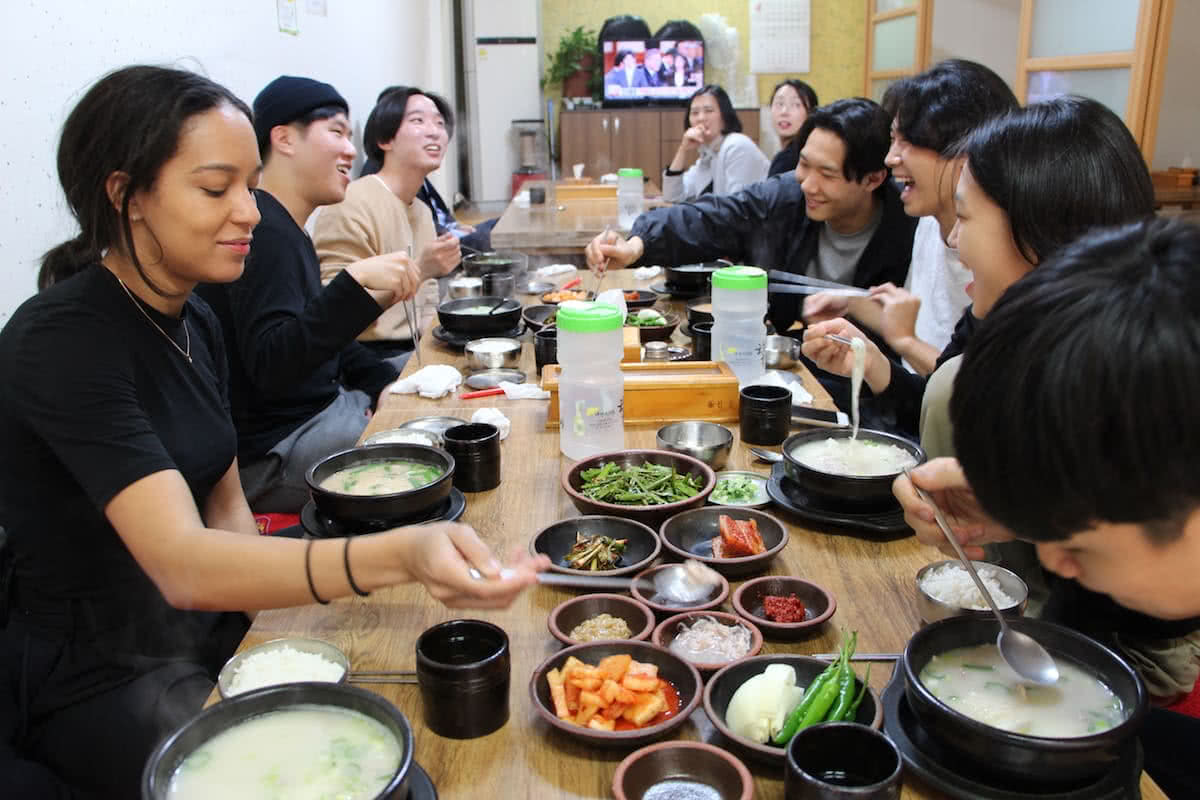 Korean food is actually hard to beat, at least if you're omnivore. You can buy a bucket full of hangul fridge magnets for cheap at Daiso (local dollar store chain). Drinking games that involve Soju and flipping bottle lids are a dangerous business. It is ok to prepare your workshop presentation the evening before.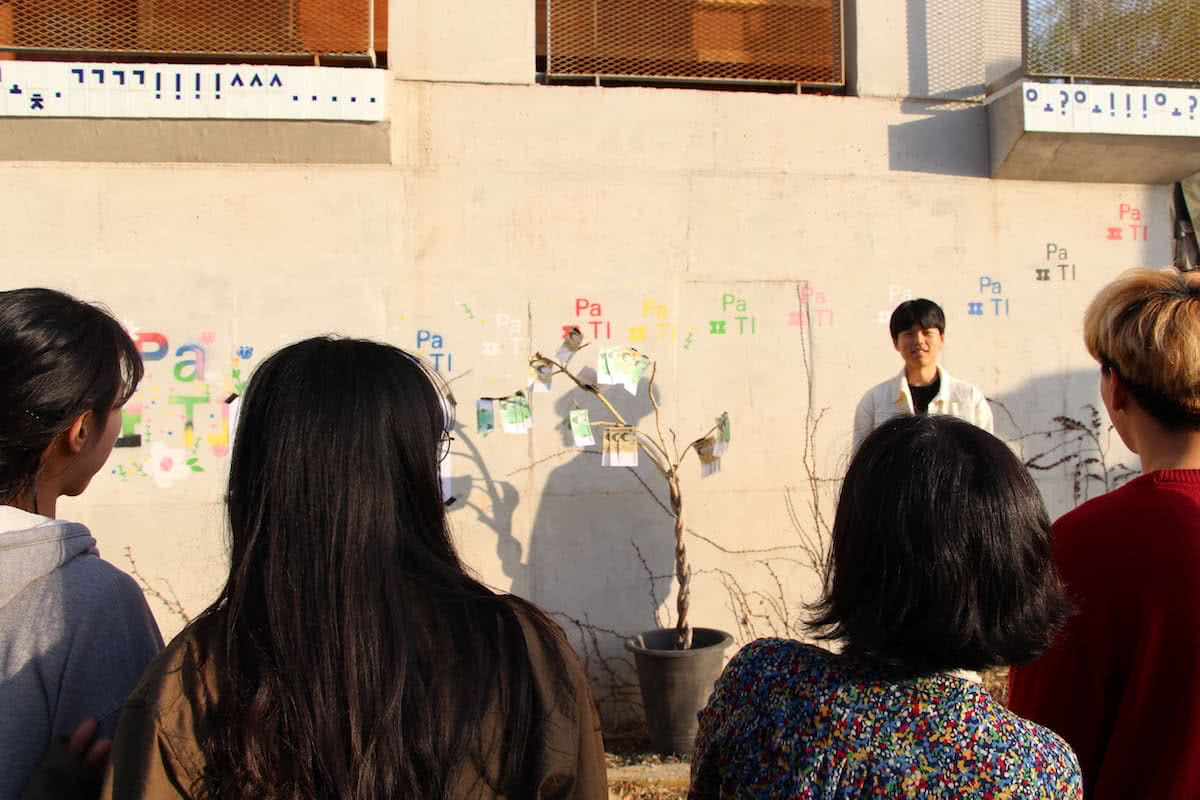 All schools should have a garden on the rooftop. There's always five more minutes until presentation time. It's ok to feel a bit lost while doing art and design, we all are. It is ok to stick to your initial idea. It is ok not to be political in your work. It is ok to be political.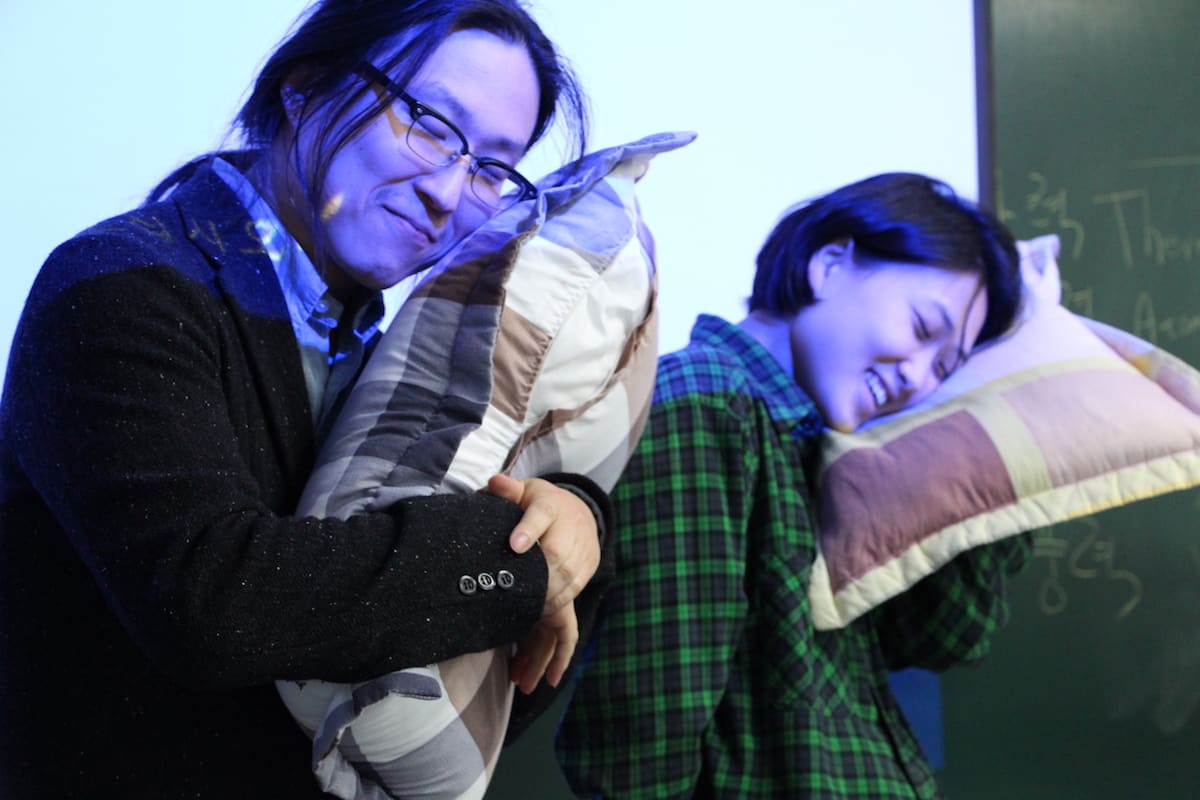 You can be vulnerable in your work. As a teacher, you're probably as clueless as the students but you don't make it sound like that. Not understanding a language means having to trust others more.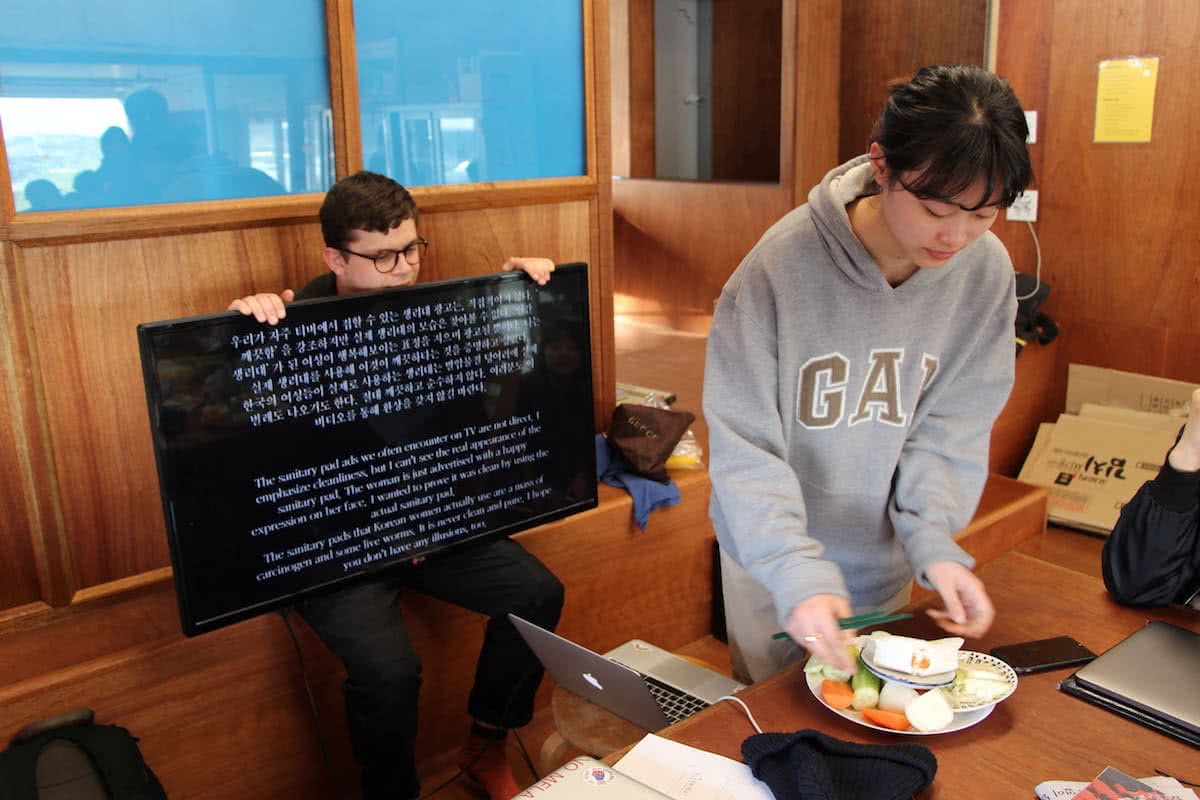 Things get lost in translation, but maybe art comes out of it. A top-class diploma doesn't make you a designer. Students make a university. Travelling can teach you as much as tipsy conversations after midnight.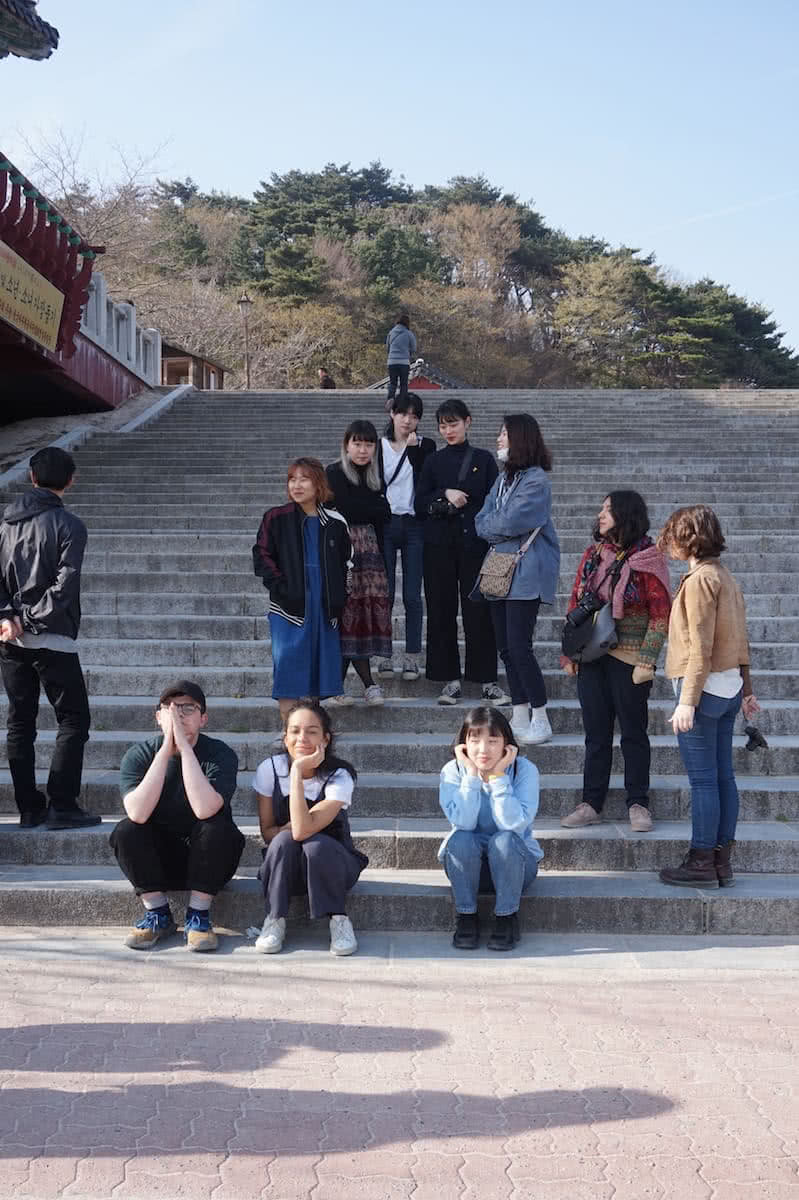 Kamsahamnida.