Export Radio Journal Entry #6
Louise Gholam
May 28th, 2021
Oie Oie Oie!
Here we go, the final stretch towards the RCA graduation show!
These last months have provided an interesting development to RCA2021. First envisioned as a fully digital graduation show hosted on a website, the easing out of lockdown in the UK allows us to imagine 'satellite' physical events taking place.
The Visual Communication pathway will be hosting an event in late June at the Ugly Duck on Tanner Street. A perfect location for Export to come in and document the occasion.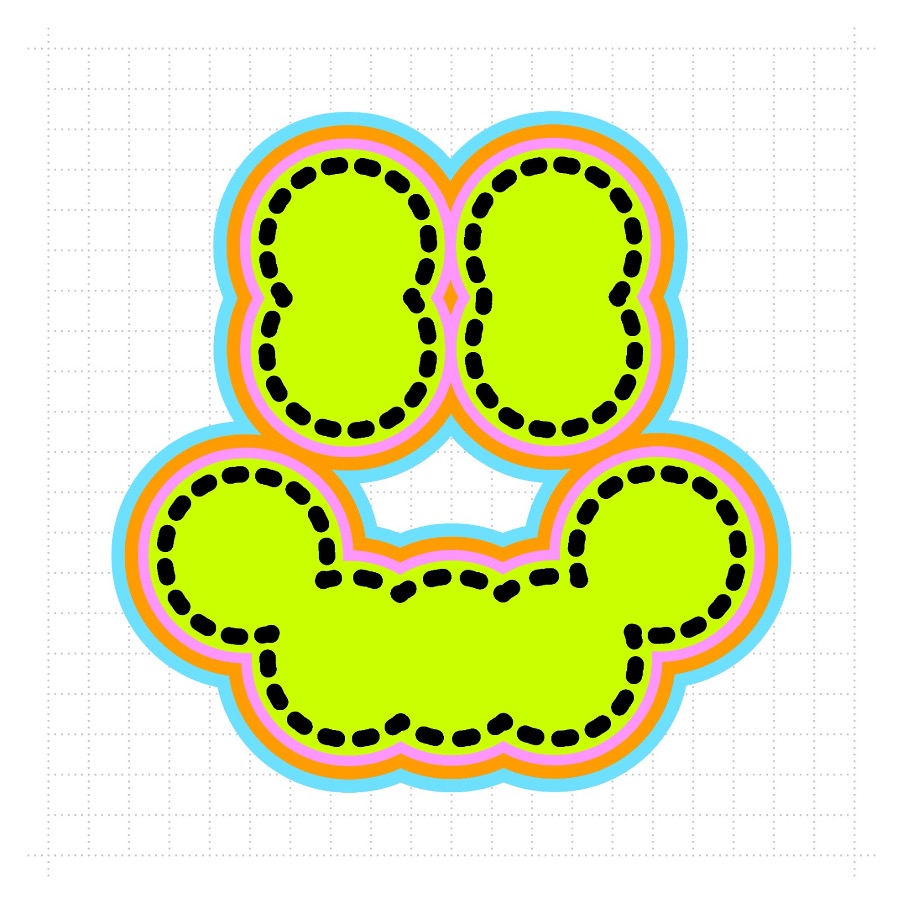 Back in January, we hosted a college-wide series of events to offer visibility to our graduate cohort in the context of the RCA's Work in Progress Show 2021. Taking the form of a 24 hours livestream and an Afterparty, we broadcasted a wide range of sonic contributions spanning spoken word performance, talks, seminars, DJ sets and podcasts.
Joined by 100+ contributors, this WiP takeover by Export Radio was done in tandem with the RCA and reached out to more than 2300 viewers!
Following the success of our WiP Show events, we are preparing a Sonic Yearbook.
Export Radio aims to be shared as a legacy project for the Visual Communication cohort at the RCA thanks to this collective publication. 💿💿💿
This collectible includes a collection of CD's containing auditory work, accompanied by a booklet showcasing students' artefacts documenting their 'graduation environments'. 💿💿💿
Therefore the documentation of VisCom's 'satellite event' TERMINAL RCA will constitute the main content of the publication. All the bits and bobs in the installation days, visits from our VIP guests (curators, artists, musicians), the broadcast of workshops and performance in the exhibition space, lunch breaks, breaking down moments in the early morning of our opening day!
We'll also capture our convocation ceremony, which should be an interesting moment. Yes you read it well! After a year and a half of global pandemic madness, our stamina and creative responsiveness will be rewarded by a much unexpected plot twist. The return of the grandiloquent and decadent convocation ceremony that will unfold (hopefully) in a night of pure celebration and bliss! Hopes are high, maybe let's touch ground on what will for sure be part of this publication:
• Testimonies of our fellow classmates who are taking part physically and/or remotely in TERMINAL RCA
• Install and uninstall of the TERMINAL RCA exhibit
• Talks and conversations with college-wide contributors
• Performances from students which will take place at the UGLY DUCK
• DJ sets for a very expected AFTER PARTY!
• …?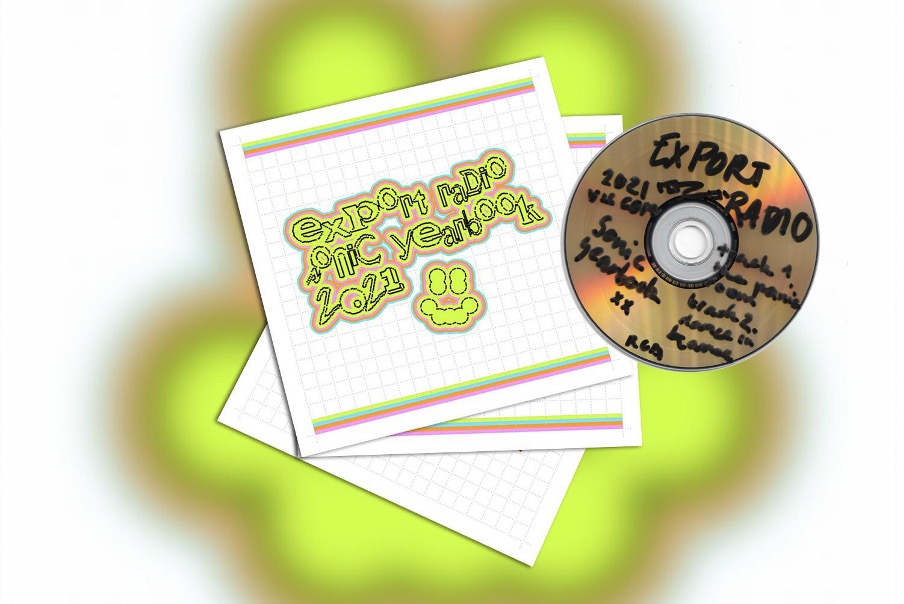 We are absolutely conscious of the fact that none of this is totally set in stone and as we will be live broadcasting this graduation, we have learnt this, in liveness anything can happen! I'm personally looking forward to this. What the hell will happen to us next with this!
Again all of this wouldn't be possible without our winning the Varley Award last year and the never-failing support of the tutoring team in Visual Communication (many many many thanks to Tracey Waller, Peter Nencini and Eleni Ikon who sat through what seems like thousands of Export meetings!). And of course, all of this wouldn't be possible without our fellow colleagues and classmates who brought the project to life and who can keep these memories with them in this yearbook!
Here are all of them, contributors and collaborators (so far!):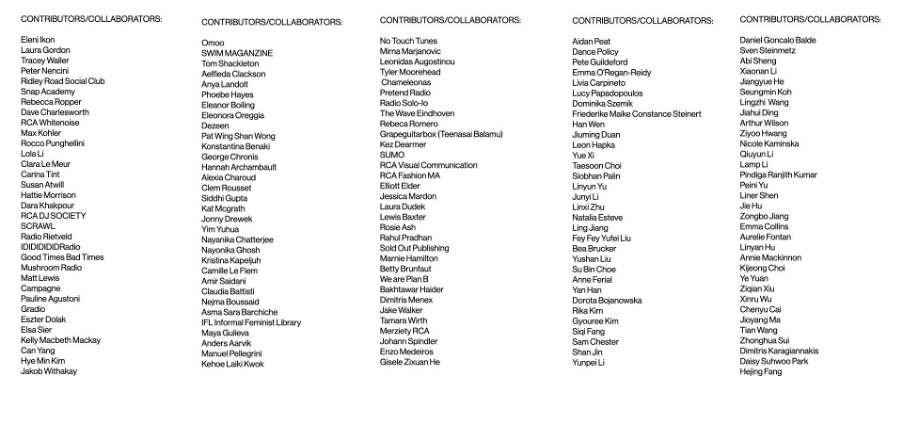 Let's catch up soon then!
We will be broadcasting:
3 BREAKFAST WITH EXPORT RADIO on June 28th/30th and July 1st from 10am to 1pm; and our AFTER PARTY on July 3rd from 6pm.
Take care and tune in soon!
Louise xx
PS: We are releasing our Sonic Yearbook Kickstarter over here if you want to check it out: kck.st/3yAUBoG
Visuals by Dougal Verinder Gedge