Mudlarks
Laura Gordon
August 19th, 2019
Mudlarks was a pilot project co-organised by the London Borough of Hammersmith & Fulham and Urbanwise, a voluntary organisation that works with people of all ages in learning about the local environment and environmental issues. The project worked with six local primary schools in the borough to raise awareness and influence local change in environmental practices.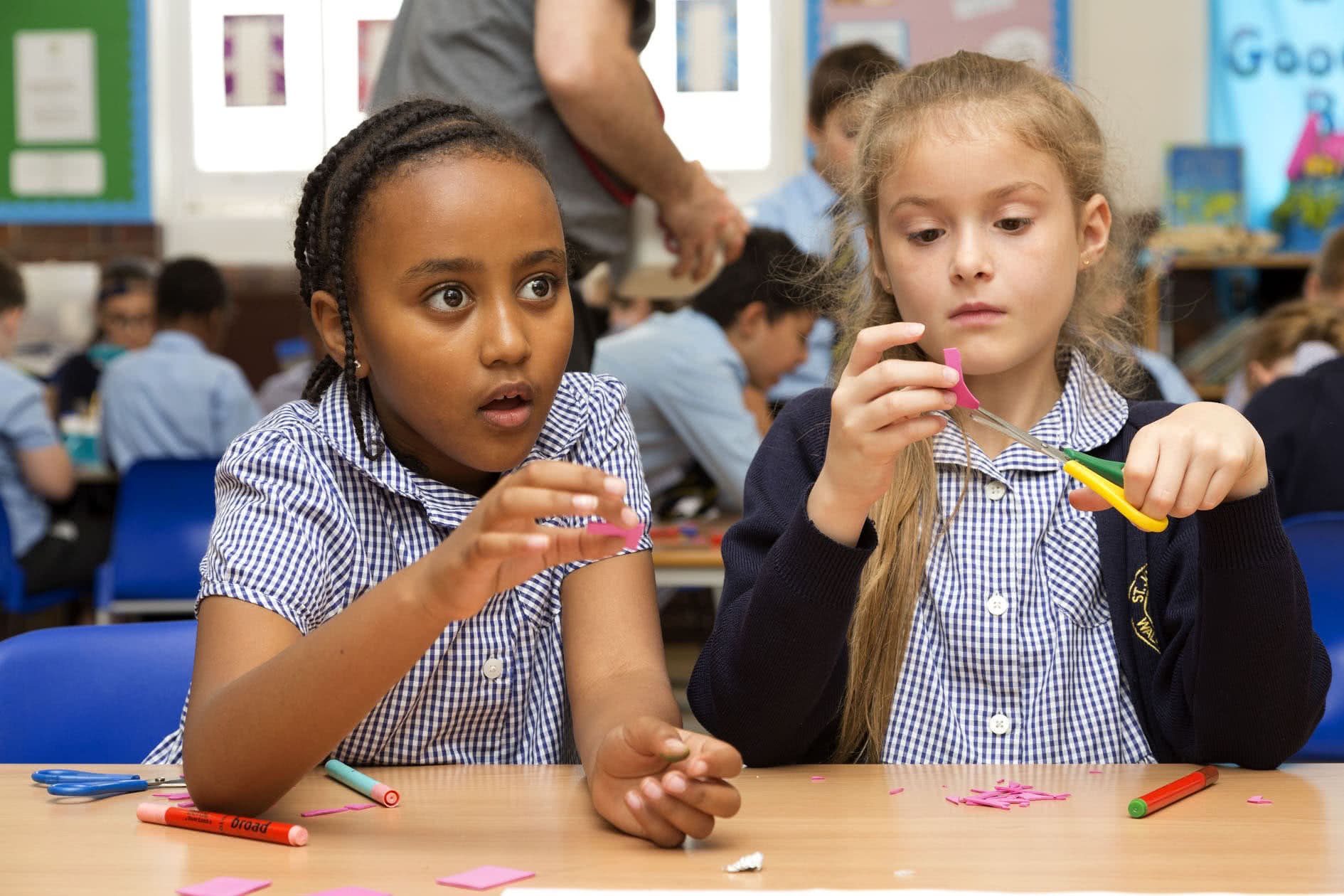 Each primary school was partnered with an organisation in the borough who provided a different approach to thinking and talking about our environment. The School of Communication was delighted to be partnered with two classes of Year 4 students at St John Walham Green Primary School. SoC students Andrea Popyordanova, Betty Brunfaut, Claire Mouton, David Sappa and Roland Ross worked with lecturer Laura Gordon to design and deliver workshop sessions for the Year 4 students – working towards an outcome to be presented to the other schools and partners at a conference at the Lyric Theatre in Hammersmith. RCA students came to the project from a variety of angles – some wanting to explore teaching and facilitation as a part of their practice, others particularly interested in the role of visual communication in environmental change.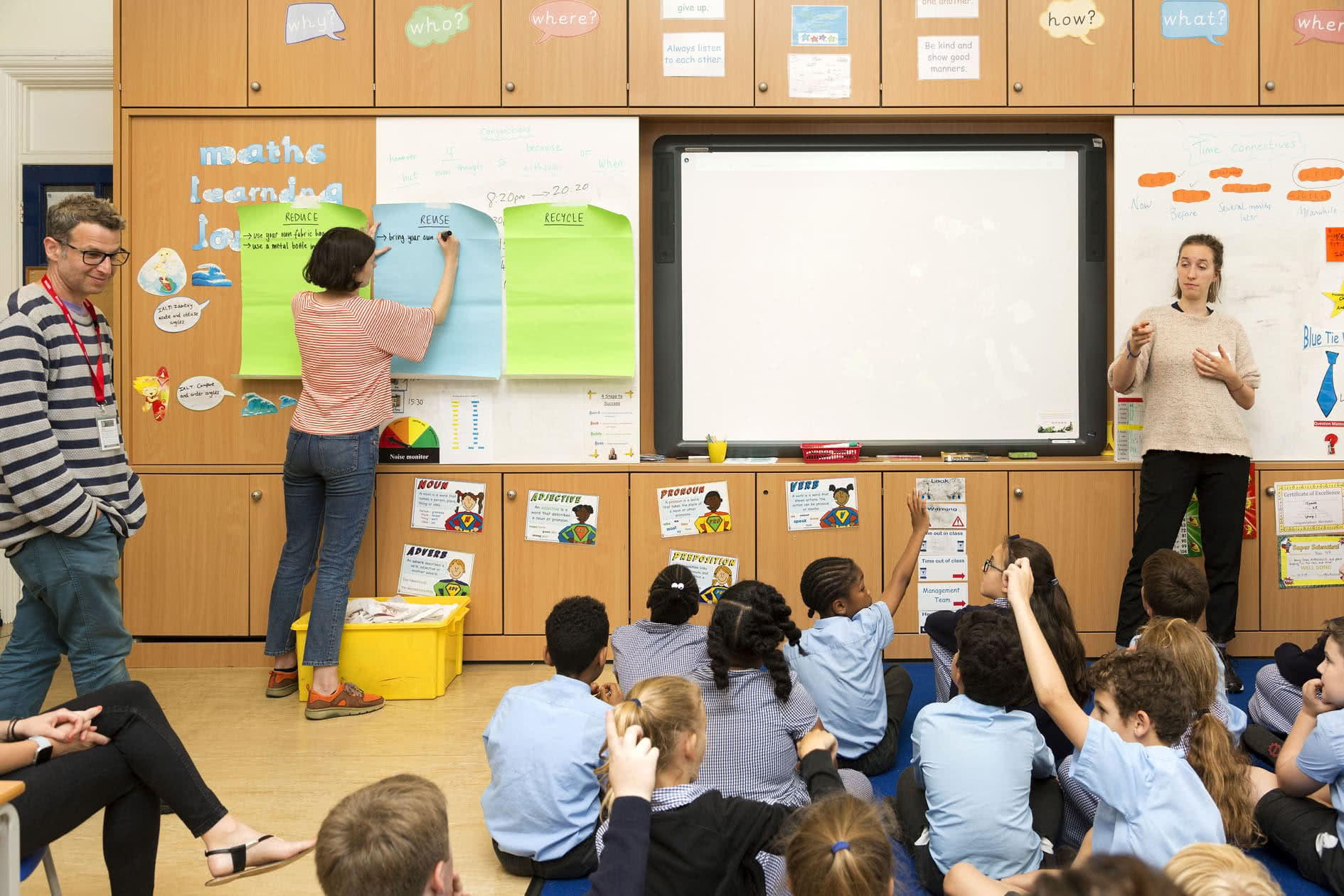 Across two sessions the Year 4 students worked together to produce a calendar, showing daily tips to reduce, reuse and recycle plastic. In the first session each Year 4 student wrote a single line of the life story of a plastic bottle, demonstrating what they had learnt in previous Urbanwise sessions and their trip to the recycling centre. Pairs of students were then allocated a line each to interpret visually, using household recycling they had bought with them from home as material. Each image was scanned to create a storyboard of the life cycle of single-use plastic.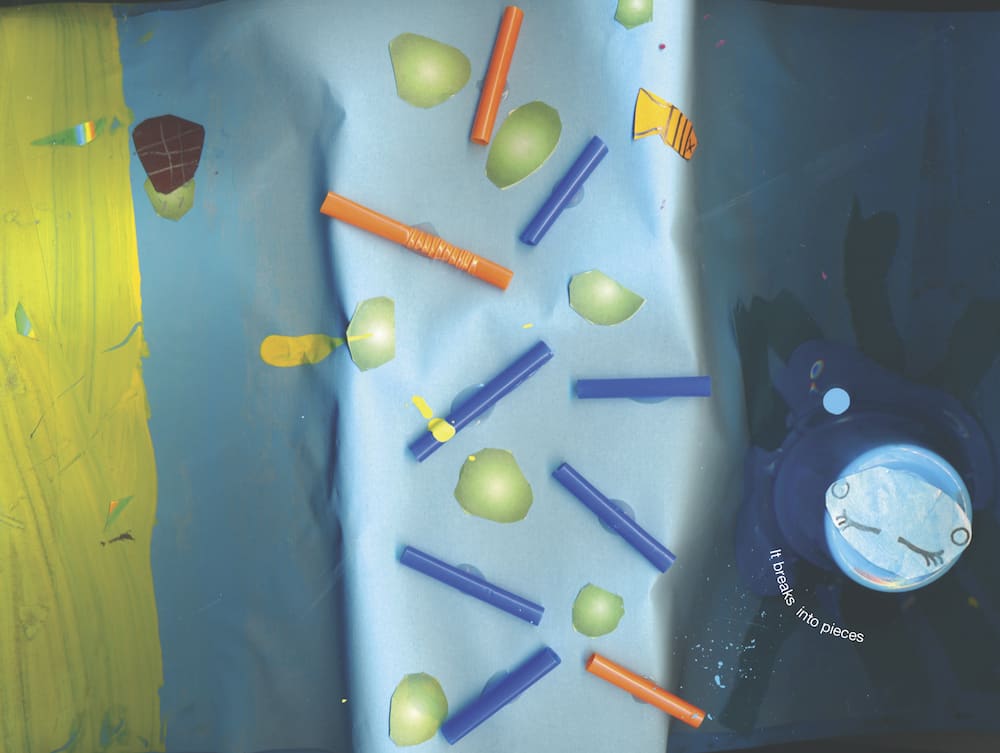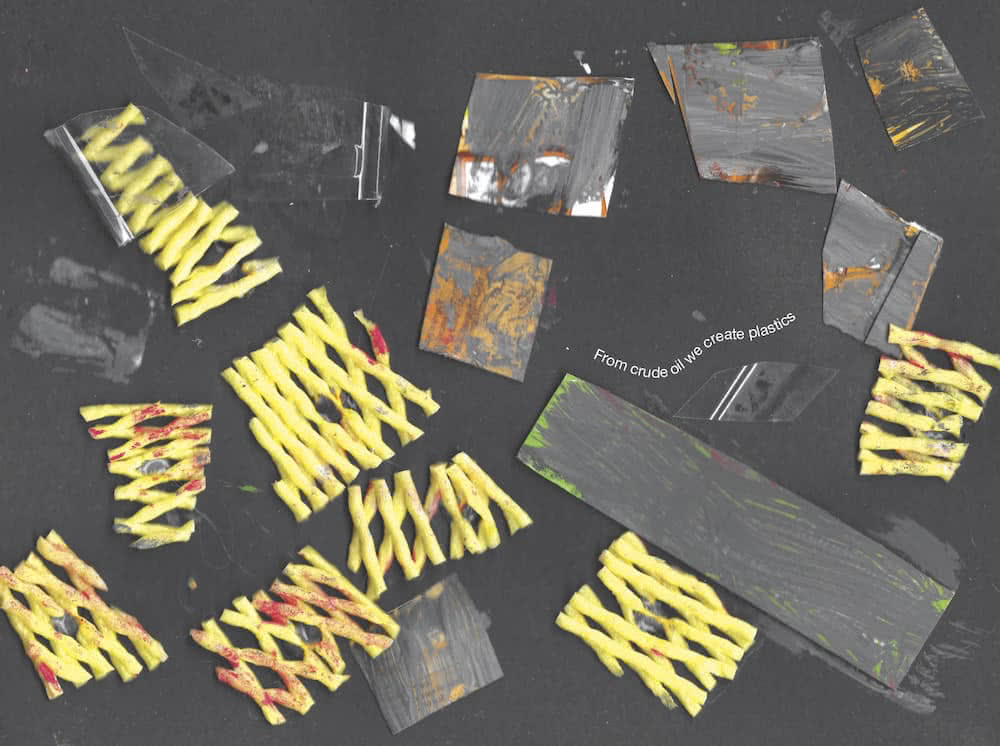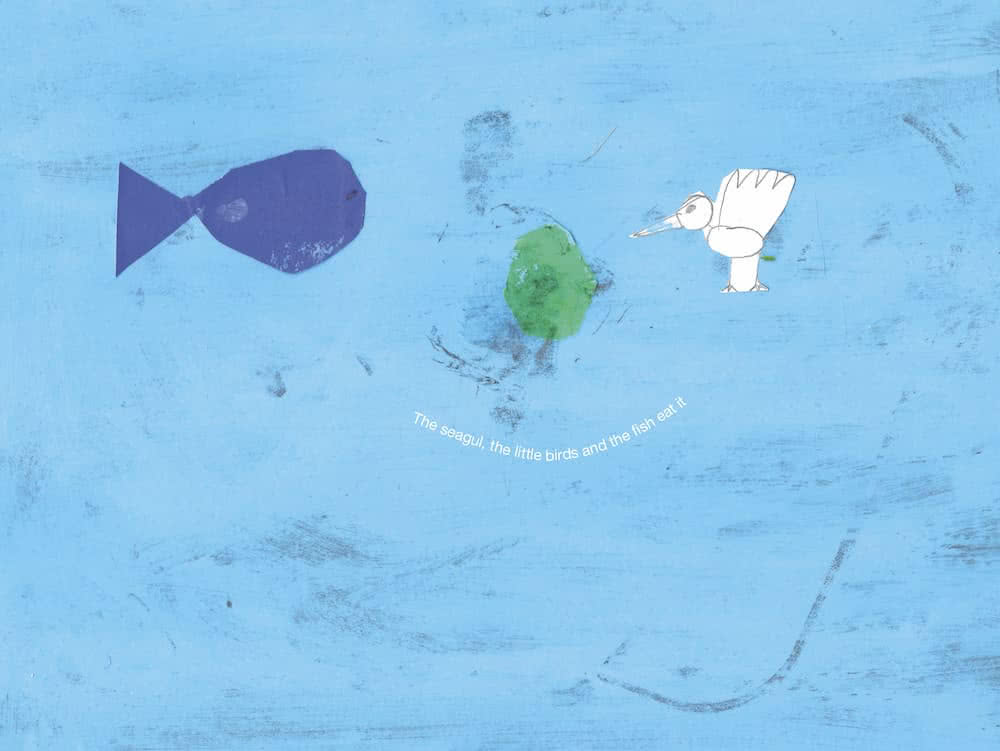 In the second session, students wrote tips they had learnt throughout the project that they wanted to share with friends and family. In small groups they cut out foam letters to produce a collaborative alphabet which could then be used to print the tips by hand. The visual narrative and stamped tips together form the double sided calendar that was presented at the conference, and also exists as a large format fabric print in the school canteen at St John Walham Green Primary School.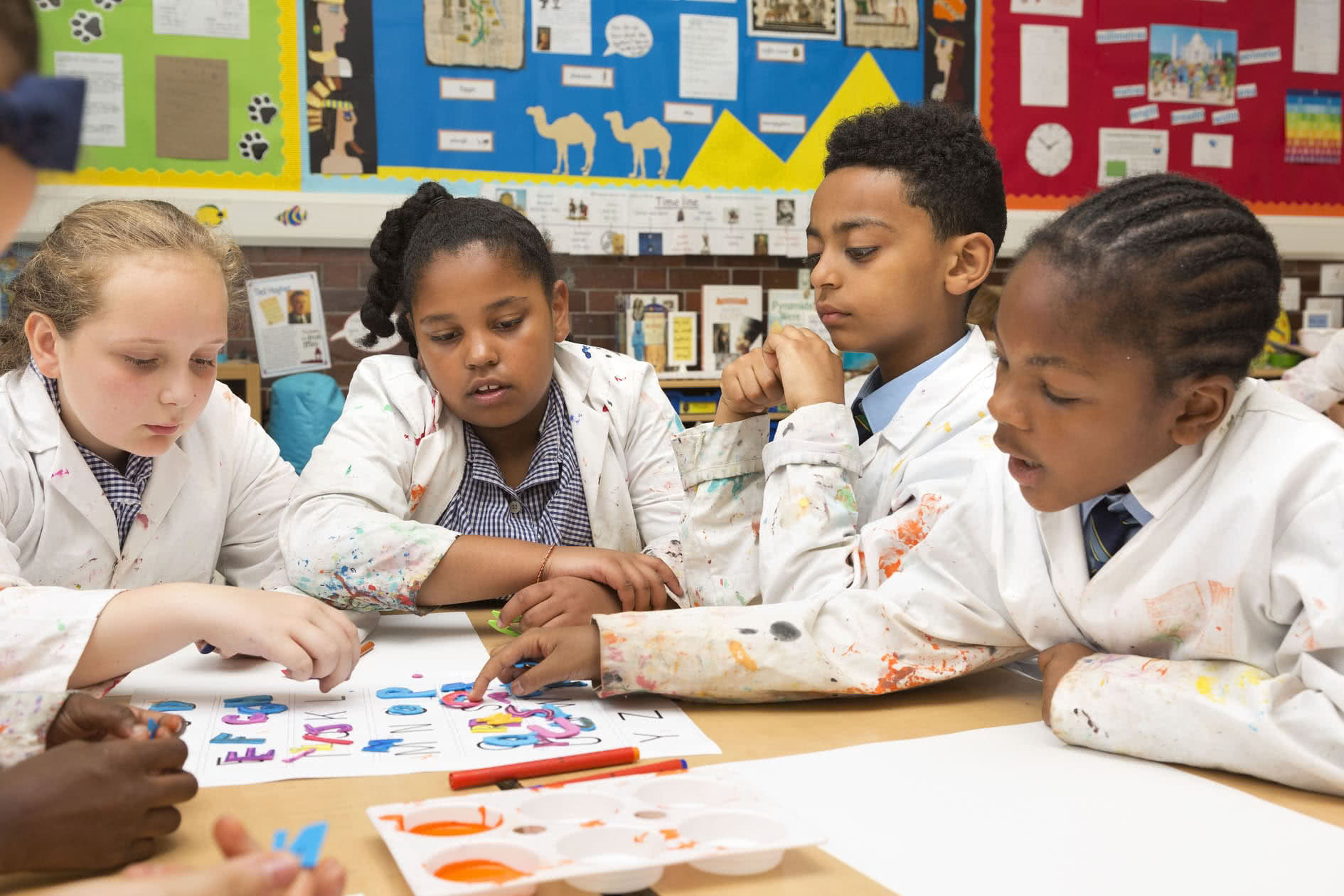 Mudlarks was made possible by the London Borough of Hammersmith & Fulham, Diana Edgecombe and Michelle Rebelo from Hammersmith & Fulham Children's Services, Urbanwise, Hannah Lambert from RCA Community Engagement and Dr Agatha Ojugo. Big thanks to the students at St John Walham Green Primary School, and Year 4 teachers Sedef and Jess. Workshop photography by Michele Panzeri.