TERMINAL Graduates Interview
Suthata Suthmahatayangkun
August 31st, 2021
Checking my Thai bank account at midday I found almost 500 pounds had been taken out on my card in the past few days. Gone were the months of planning and pitching ideas for special celebrative content for RCA's Convocation day. I was standing there in front of Barclays on Kings Road arguing and pleading with my Thai bank. Gone were the hours that I planned to interview the graduating second years on their special days.
Fast forward to the next day, the last day of the Visual Communication Satellite show TERMINAL. I was left feeling massively FOMO but also guilty for not keeping my promise with the second year to capture their joyous moment.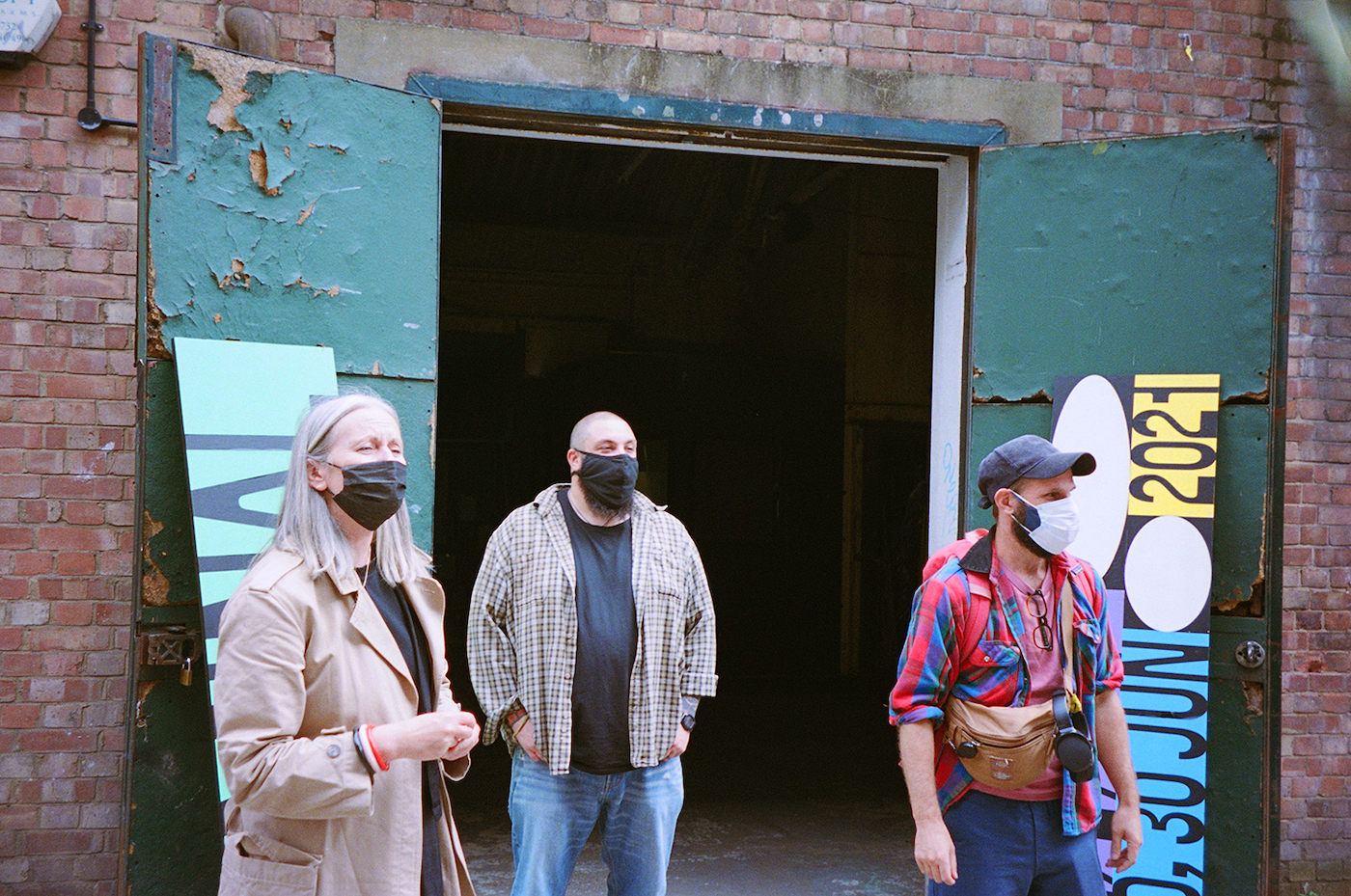 Let's do a retake. The opportunistic part of me hoped that as the Visual Communication second year had already had their night of celebration (hopefully in compliance with the COVID regulation), they could perhaps give me accounts of how their celebration went. As well as the bottle up feelings these past weeks of their degree and the TERMINAL show.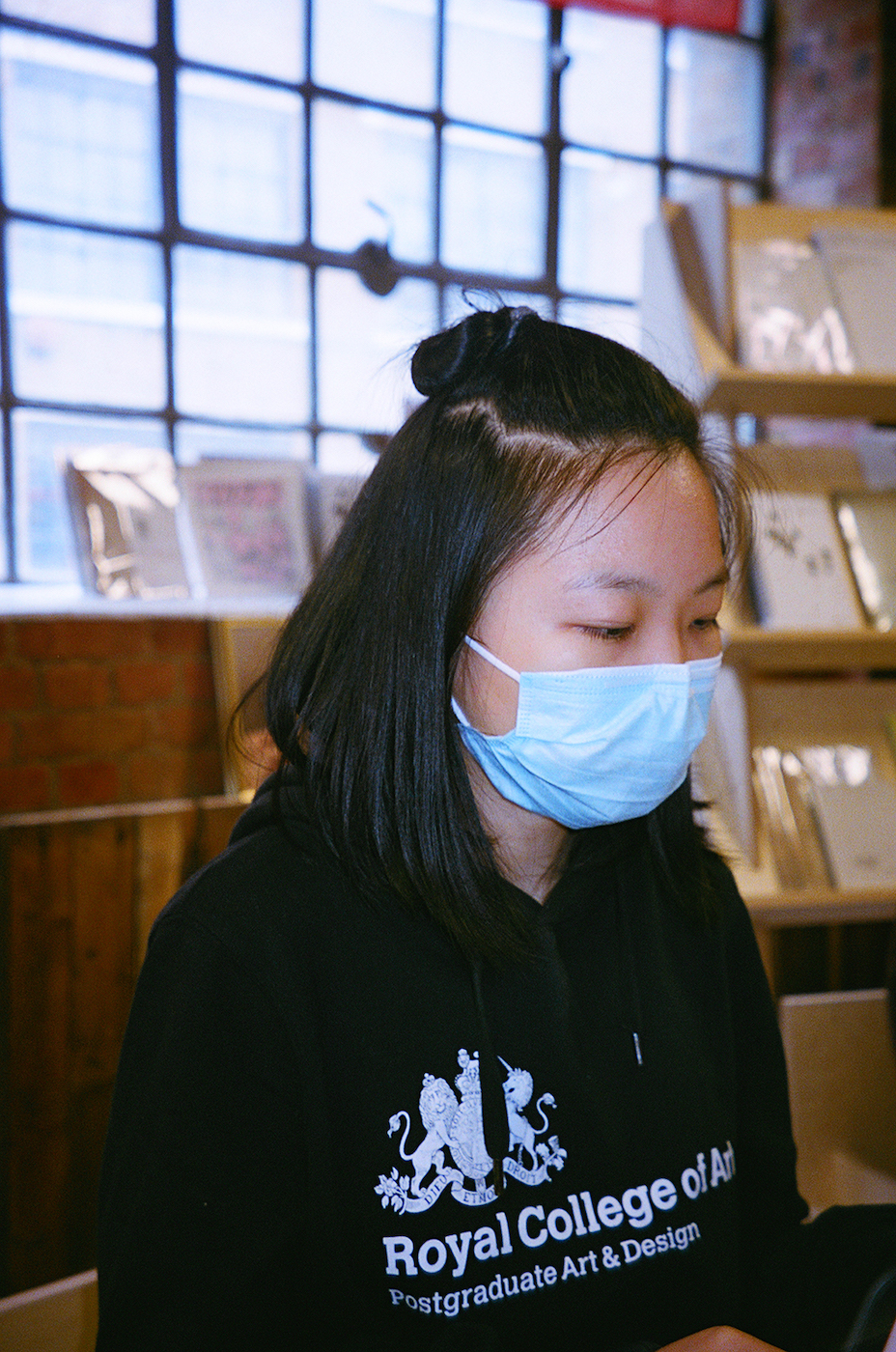 Running the 'Duty Free' this morning shift is Sharpay Yuan. Sharpay is also our social media manager. If you messaged us through any social outlet, you would have talked to Sharpay.
SS: How was your Convocation yesterday? What did you guys do on that day?
SY: I arrived at 12pm and I met up with my friend first. Then around 2:30 we went into the Albert Hall. After that, we went across the road to Hyde Park to take photos.
SS: Did you guys do anything fun after? How did you celebrate after that?
SY: I had a dinner party with some friends until 10pm. It was very nice.
SS: Oh what was the name of the place?
SY: Good point, we spent a lot of money that night.
SS: Sound posh
SY: It's in Kensington, around Gloucester Road.
SY: Steak and Co
SS: I heard about that place before there's one in Covent Garden as well!
SS: With the show and your degree coming to an end, what is your proudest moment so far?
SY: I'm excited for the new chapter of life, to be part of society now but at the same time I'm a bit lost, but I know what is in the future.
SS: If UGLY DUCK caught on fire right now, which item would you carry out with you?
SY: My Book - The Pearl Daughter.
SS: Did you get it printed yourself
SY: It's also very expensive
SS: How is the sale of the booking going?
SY: Zero, I think the price is too high. Lots of people said they would buy it. But…It's okay.
SS: You never know man! This afternoon or after the show someone might buy it! You never know!
I released Sharpay from her Duty-Free shift and took over instead as she took her friends around the show for the last time today. You can find Sharpay's beautiful illustrative book - The Pearl Daughter, by following her Instagram account @sharpay_yuan .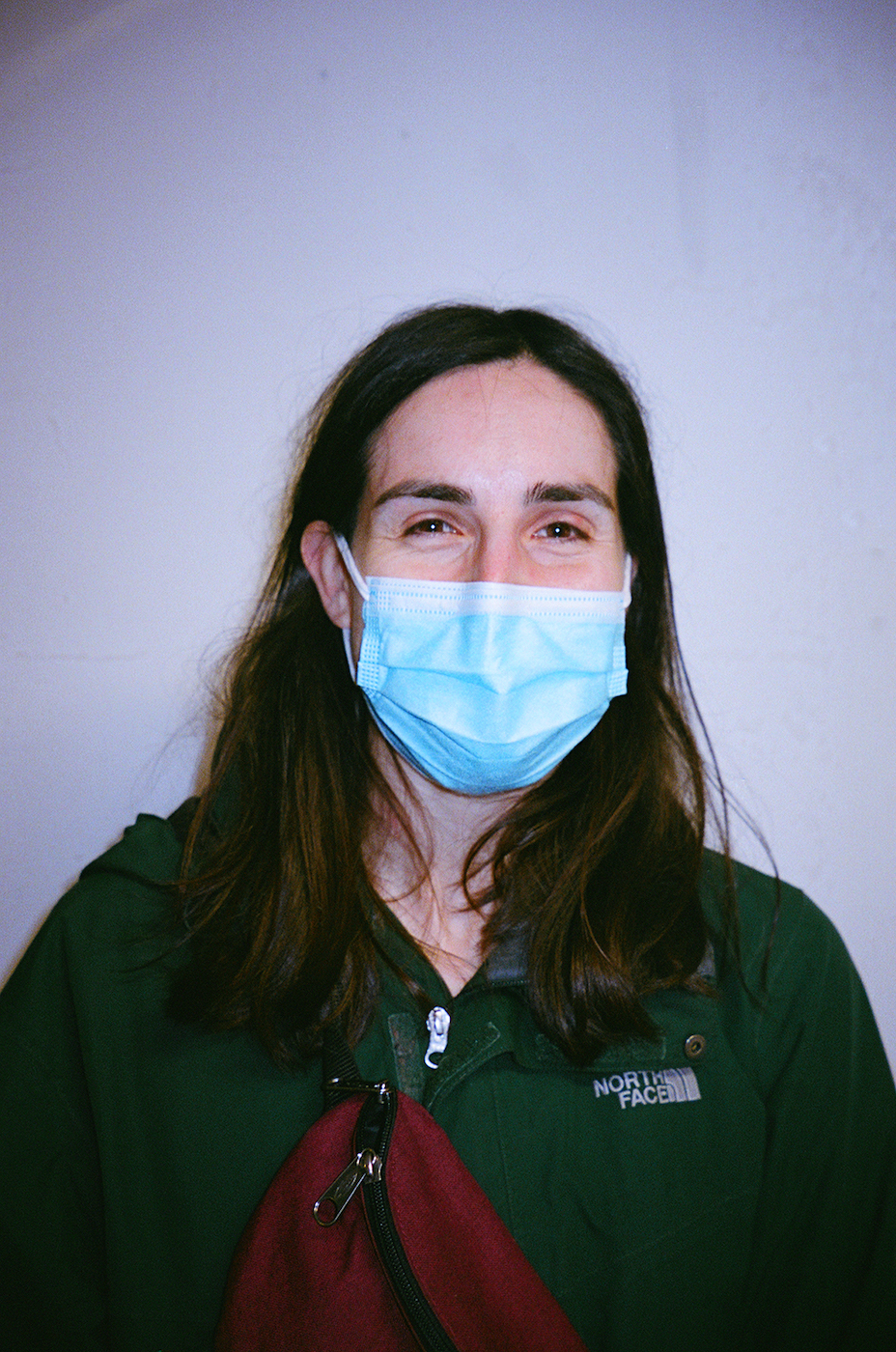 Rushing to print our last issue of the TERMINAL newspaper and compiling all the photos from everyone's cameras was Konstantina Benaki. On her mind was when will the technician come and pick up the printer from UGLY DUCK? And what is the best way to bar them from entering the venue?
SS: So how was your Convocation yesterday?
KB: Laugh I think in the beginning it was a bit funny. It was like we were in a Harry Potter book. We were wearing this cap that helped cover us from the rain. It was also nice seeing everyone dress up. Like Felix was wearing a tie! Mirna was wearing espadrilles!
SS: What about the Royal Albert Hall?
KB: Woah the venue was really nice, there's a guy playing the organ. Like a medieval church. And the deans and chancellor enter with their ropes. I clapped so hard my hands turned red.
SS: How did you celebrate after that and fun stories to tell?
KB: We went to get my certificate. But they didn't have my certificate. They couldn't print it out but they will mail it to me later. After that, we went to a very nice Georgian restaurant. Followed by a house party in North-West London. My heels were killing me.
Konstantina progresses to show me the blister on her foot
SS:With the show and your degree coming to an end, what is the proudest moment so far?
KB: To be honest, after the WIP show I finally found my direction and practice. It was a satisfying feeling, like everything clicked into place. All the feedback and crits finally made sense! I had a very emotional moment during my final review. Eleni was proud. And I was also proud of myself.
SS: Oh man, that is so touching!!
KB: In my first year I was not proud of myself. I was very unsure of things. But it's a step by step thing.
SS:If UGLY DUCK caught on fire right now, which item would you carry out with you?
KB: Oh my god! This is amazing… hmm what would I take? That is so hard! It won't be my works cause I have them at home. I would try to rescue the furniture. They were so unique and well made!!!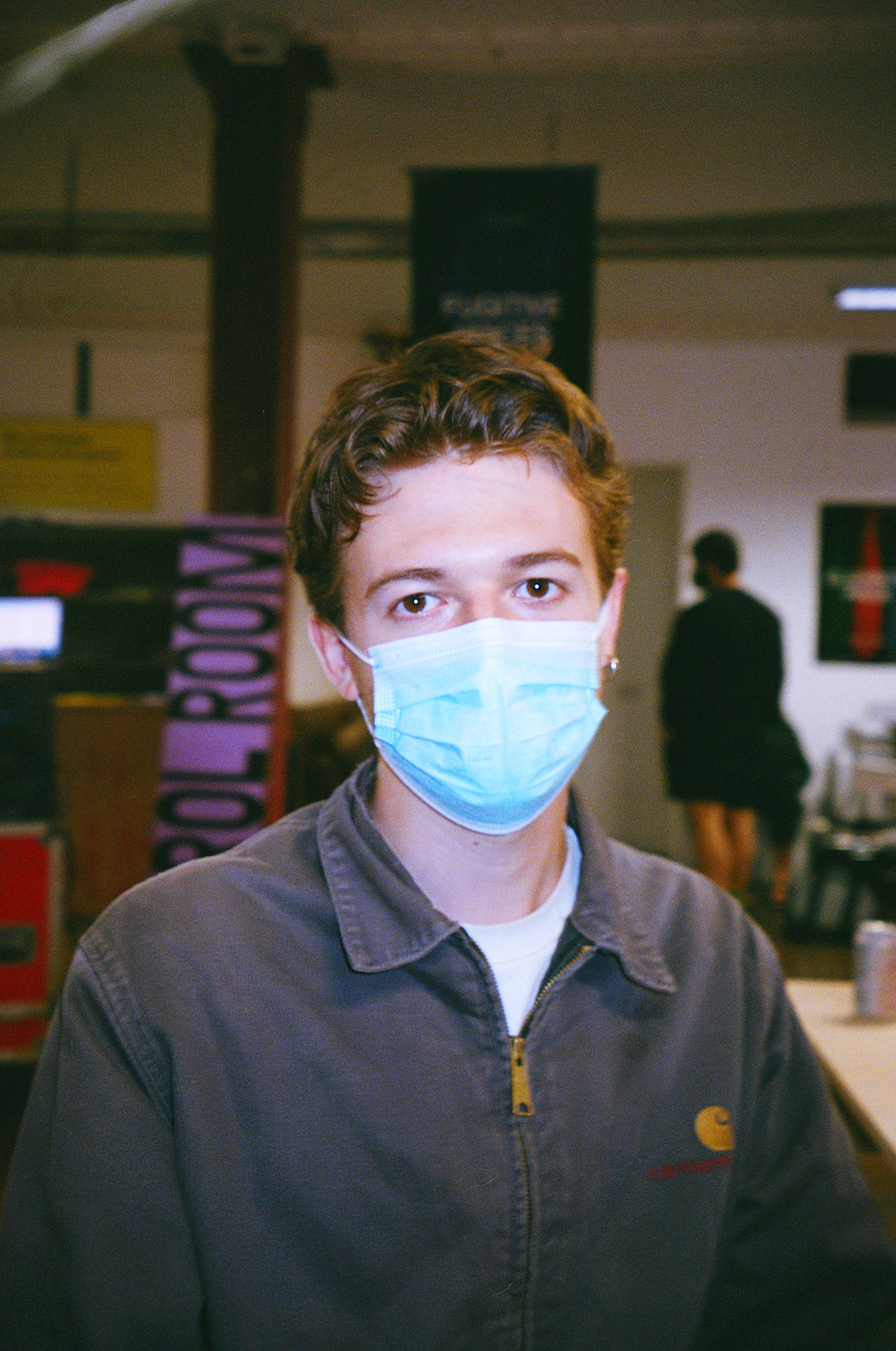 I let Konstantina go back to her printer. You can follow Konstantina and her work at @kona_be on Instagram. I looked toward the chairs and main table and there was Dan (Daniel Johns), the Architectural designer for the show, and one of the proud parents of all the displays, tables and chairs at TERMINAL.
SS: How was your Convocation yesterday?
DJ: It was lovely, very nice, very pure
SS: Did you have a Harry Potter moment?
DJ: Yea, I actually did think of Harry Potter
SS: How did you celebrate after that? Any fun stories to tell?
DJ: No I went for dinner with my family and girlfriend
SS: Oh where abouts?
DJ: Ottolenghi
SS: Oh wow! That is very good! Very healthy!
DJ: Yeah exactly!
SS: With the show and your degree coming to an end, what is the proudest moment so far?
DJ: The work I made for the WIP show, they were the physical body of work that represented my interests. And yesterday convocation was a real proud moment. When the CNC woods sheets came in that was als-
Walking across the room was Mirna Marijanovic, the other proud parent of the show's furniture. Mirna and I were supposed to be manning the Duty-Free's last shift.
MM: I need the machine!
She was referring to my phone which was being used to take note of my interview with Dan. But it was also connected to the Duty-Free credit card reader. I freely gave away my phone.
But my conversation with Dan continued. We talked about which of the furniture pieces came first. The tables were designed first, followed by the chair. The chair's angular outline and proportions were conceived as a response to the table's form. Dan worked methodologically and iteratively, gradually adjusting and perfecting the form of his furniture. Finding the comfortable middle ground that Goldilocks would surely approve of. Have you tried spending time on the chairs at the Long Table?
SS: If UGLY DUCK caught on fire right now, which item would you carry out with you?
DJ: My chairs!
SS: Yes your babies! Take every last one of them!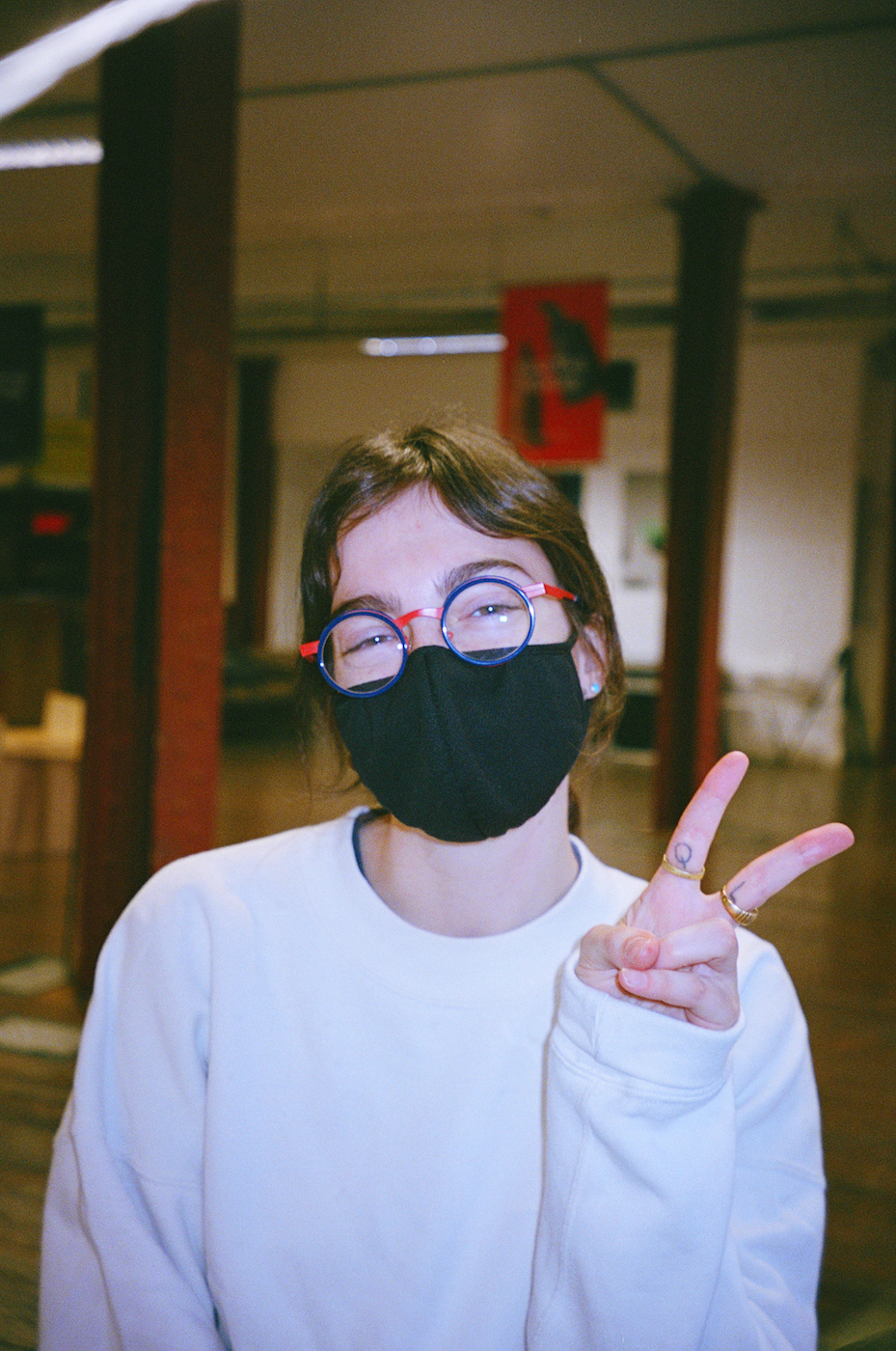 Patrolling the halls of UGLY DUCK was Anastasia Arjalies. Anastasia was one of the hardworking exhibition staff who went all out and beyond with the show construction. From assembling the CNC chairs to applying glue to all the TERMINAL signs it was all thanks to her hard work. Her duty's today: running and maintaining the show's electrical system.
SS: How was your Convocation yesterday?
AA: It was the first time for me yesterday to attend such a formal ceremony! There were trumpets playing when the chancellor came into the room! It felt like I was in Harry Potter! Student representatives' speech was really good and really resonated with all of us! And just hearing everyone's name and going on the stage, it was hard to describe the feeling.
SS: How did you celebrate after that?
AA: I didn't but some of us did. Because we were all with friends and family.
SS: Maybe after lockdown, we can finally have a party! grooving to the smooth house music in the background
SS: So are you sticking around after graduation?
AA: I'm staying in London for now. But maybe going back to France this December. I'm looking for opportunities in both the UK and France.
SS: With the show and your degree coming to an end, what is the proudest moment so far?
AA: Hmmm….. I'm proud of this show. Doing it all by ourselves.
SS: Yea I think you should be! You guys did a good job!
SS: Okay last question, if UGLY DUCK caught on fire right now, which item would you carry with you?
AA: My classmate!
SS: Laughing I can see you shoving your classmates through the entrance.
AA: Yea and like carry them out (in both arms)
I took Anastasia's photo. My camera jammed and released an unexpected flash. Both I and Anastasia were probably one of the few people looking forward to talking down the show this afternoon. Anastasia's works revolves around the exploration of craft and confrontation of memories. You can find her work through her Instagram account @anastasiaarjalies.
---
This is the end of my field report/interview from the TERMINAL.
It's hard to believe that one whole academic year at the RCA has passed. Being able to be part of the show and helping out the graduating second years, I felt like I had maxed out my human interaction quota for the year. But I do look forward to meeting new peers this coming fall.
Congratulations to all Visual Communication students class of 2021! Thank you for taking part in this interview! :)