The Counterfeit Counter at V&A Friday Late — Quids In
Jamie Jenkinson
July 15th, 2017
On the 31st March as part of the V&A's Friday Late programme, a group of RCA Visual Communication MA students were invited to tackle the theme 'Quids In'. The title was in reference to the release of the new 12 sided dodecagon pound coin, which was being put into circulation at the time due to a large amount of the round coins being counterfeit (estimated around 40 million of them). The task was offered to the DRAW group, ran by Anne Howeson on the illustration pathway of VisCom, of which six students put forward their proposal for The Counterfeit Counter - Fool The Experts.
This was a creative workshop, in which visitors made their own forgeries, inspired by the V&A collection, using card, foil paper, and stick on jewels. Once they had completed their counterfeit object they then had its validity evaluated at the Counterfeit Counter by an 'expert'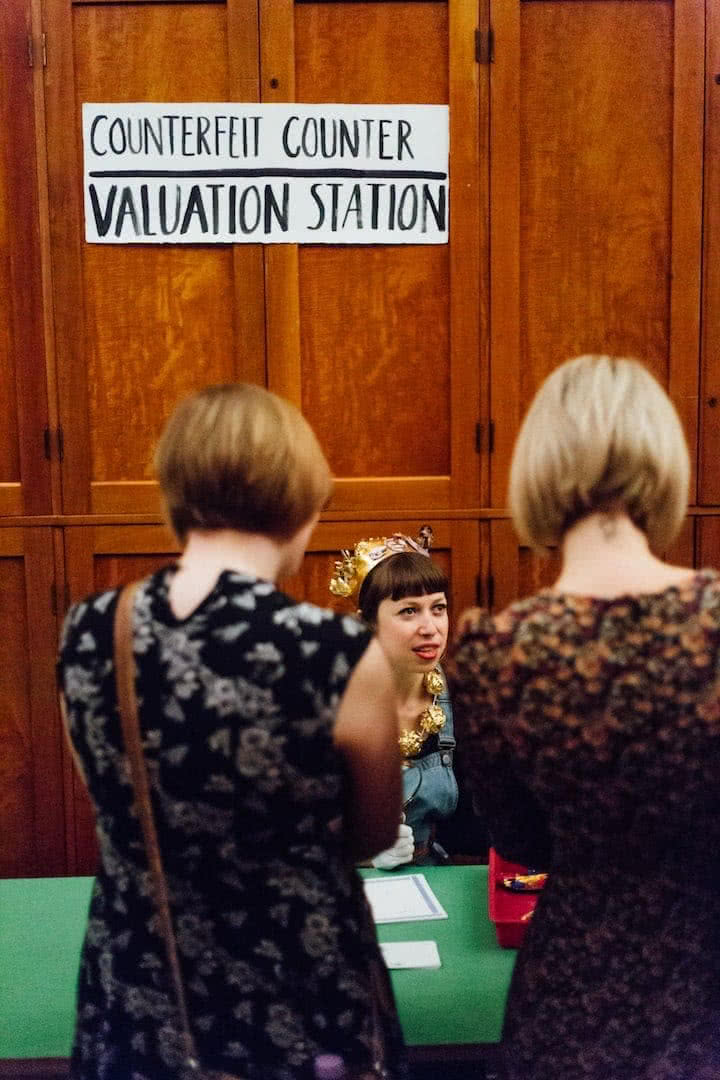 , played by the students . Here, if accepted, the forger would receive a certificate of authenticity and a cheque to an agreed amount, designed and riso printed by the group, ranging anywhere from a pound into the hundreds of millions.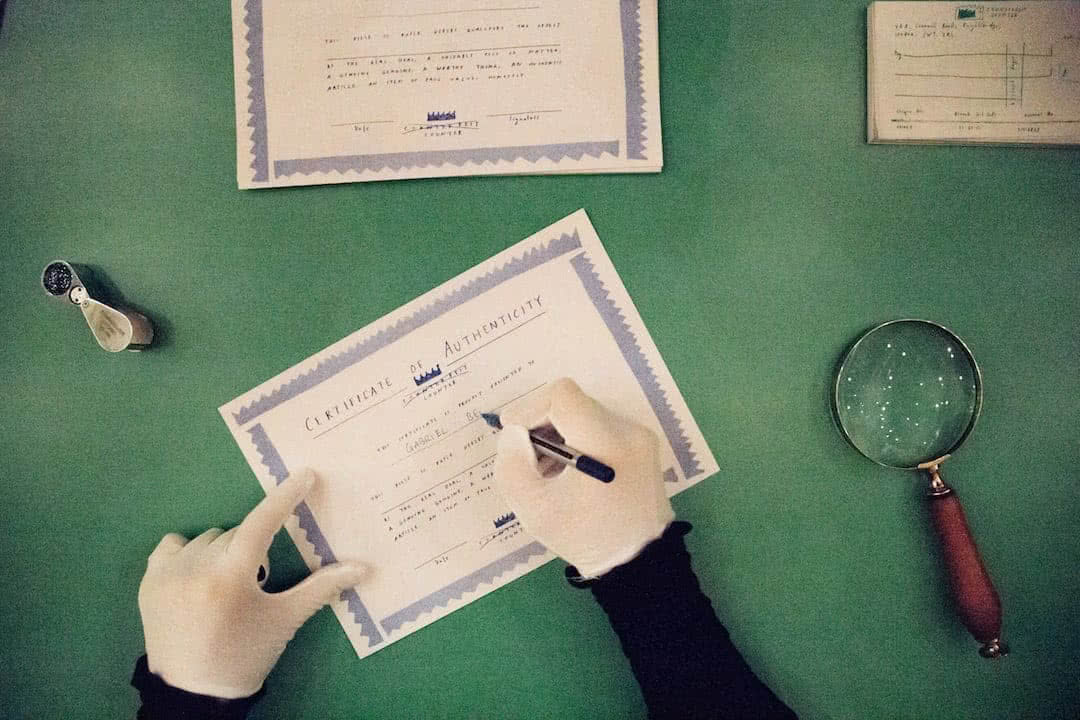 The students took over the V&A lunchroom, overcoming its initially daunting scale as it was quickly filled with visitors queuing up to make and evaluate their crowns, broaches, necklaces and more. Visitors of all ages joined in, carefully crafting their objects, which they then brought to the experts, entering into a performative role when explaining how they 'found it in the loft', or 'it had been passed down the generations'. This was met by the excellent student performances of the 'experts', as they questioned the quality of paper pearls, the carat rating of the plastic emeralds, and the on-the-spot history of the item.
The workshop was a huge success, and although a simple premise, tapped into a large demographic, which is rare for such a practical, playful and performative workshop. The tables full of shiny materials drew on children's inherent creativity, while adults were drawn in by the premise of making something of value. Through making, these initial interests merged as children reflected on their own creativity upon valuation, while adults reestablished their own creative desires - having to ask several adults to politely stop sticking gems and cutting out golden crowns long after the evening had officially ended.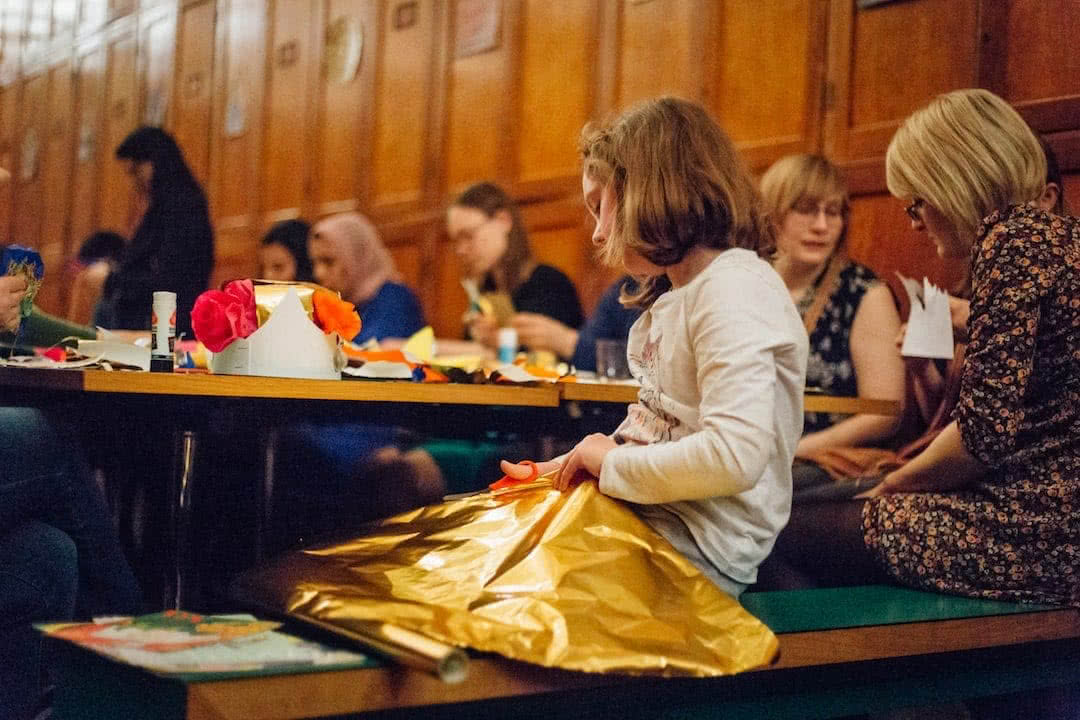 Throughout the evening visitors all over the museum were spotted wearing counterfeit accessories, their creativity becoming their value, to the point that a security guard chased a 'thief' through the gallery for stealing a paper crown. The workshop was named as a 'highlight' by the organisers, which came down to the ingenuity of the students to respond creatively to the theme through a fun, engaging and creative evening.