Wall and Dust: The Story of New Malden
Woongroo Youn
April 12th, 2018
Woongroo Youn received the 2017 Varley Memorial Award. We spoke to him about his winning project 'Wall and Dust: The Story of New Malden'.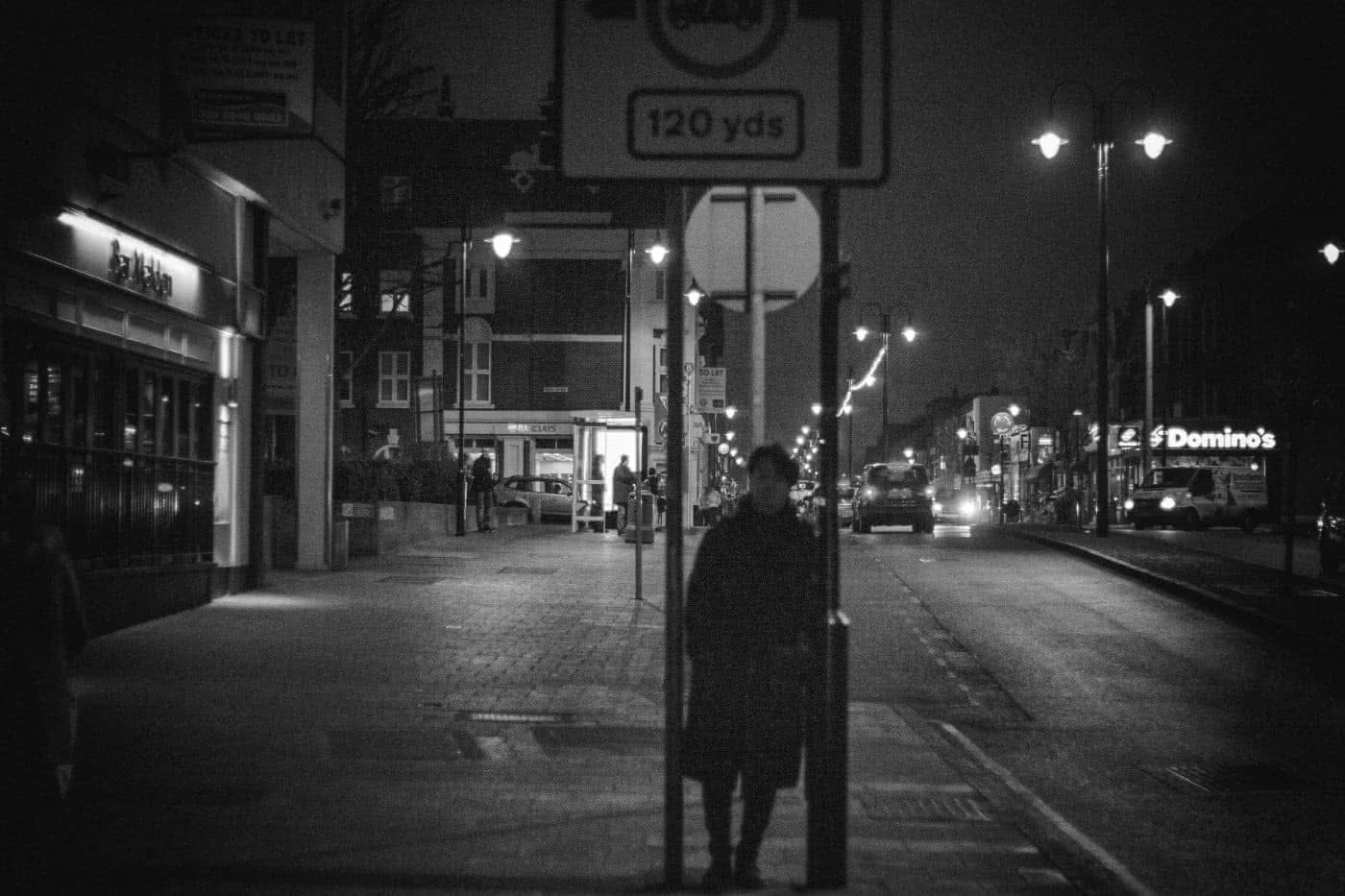 What sits at the heart of your Wall and Dust project?
Veiled Space—this is the big question for my research. I've been trying to find veiled space that can be visible or invisible in the society we live in. I'm especially interested in city or local culture, and I have focused on uncovered stories hidden there. Moreover, expressing my desire to communicate through things beyond feelings, rather than one-way conventions, I mostly use a language of politics, culture, and society around us.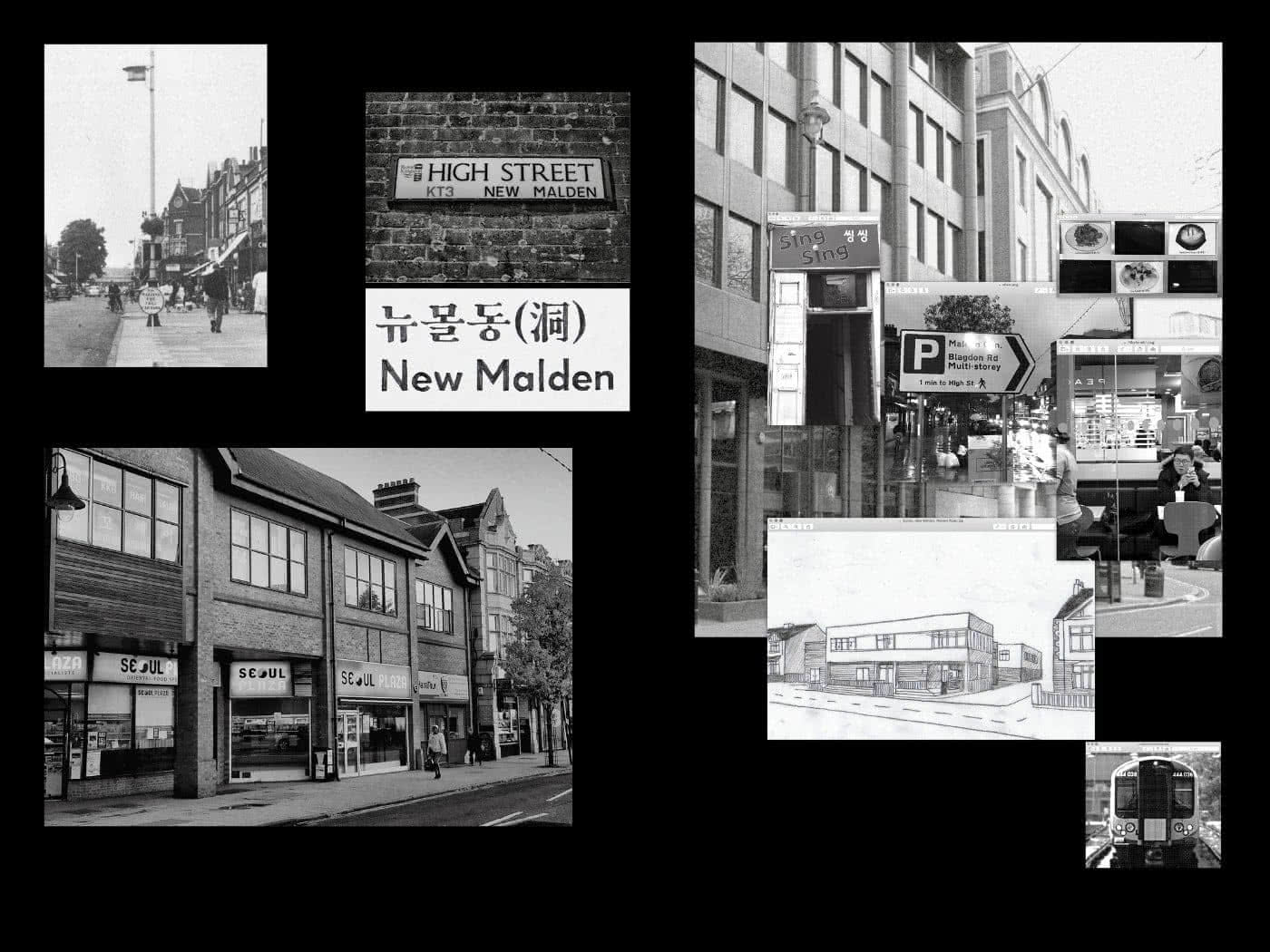 So why New Malden?
Since the Korean war in the 1950s, the Korean peninsula has been split into North and South. More than sixty years and millions of lives later, the accidental division of North and South Korea is still haunting the world, and the 38th parallel remains as arguably the tensest border on earth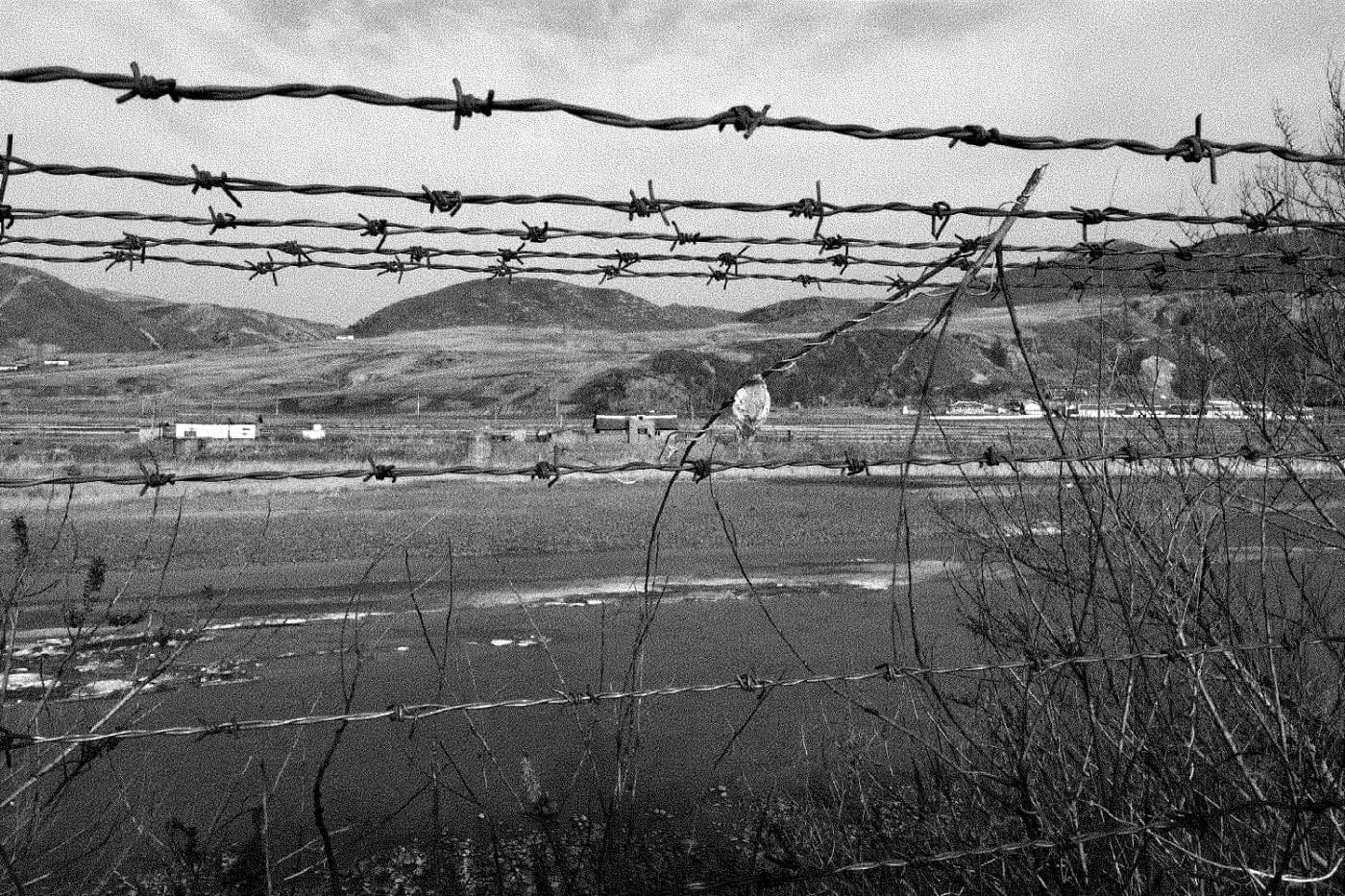 The truce line area between North and South Korea. In such situations, New Malden is a unique area that can't be easily found anywhere. It is home to Europe's biggest Korean expatriate population. 800 North Korean defectors contribute to New Malden's thriving 20,000 Korean population. This is the largest population of North Korean expats in Europe. Furthermore, New Malden is the only area in the world where three nationalities: South Korean, North Korean, Korean-Chinese live in harmony as immigrants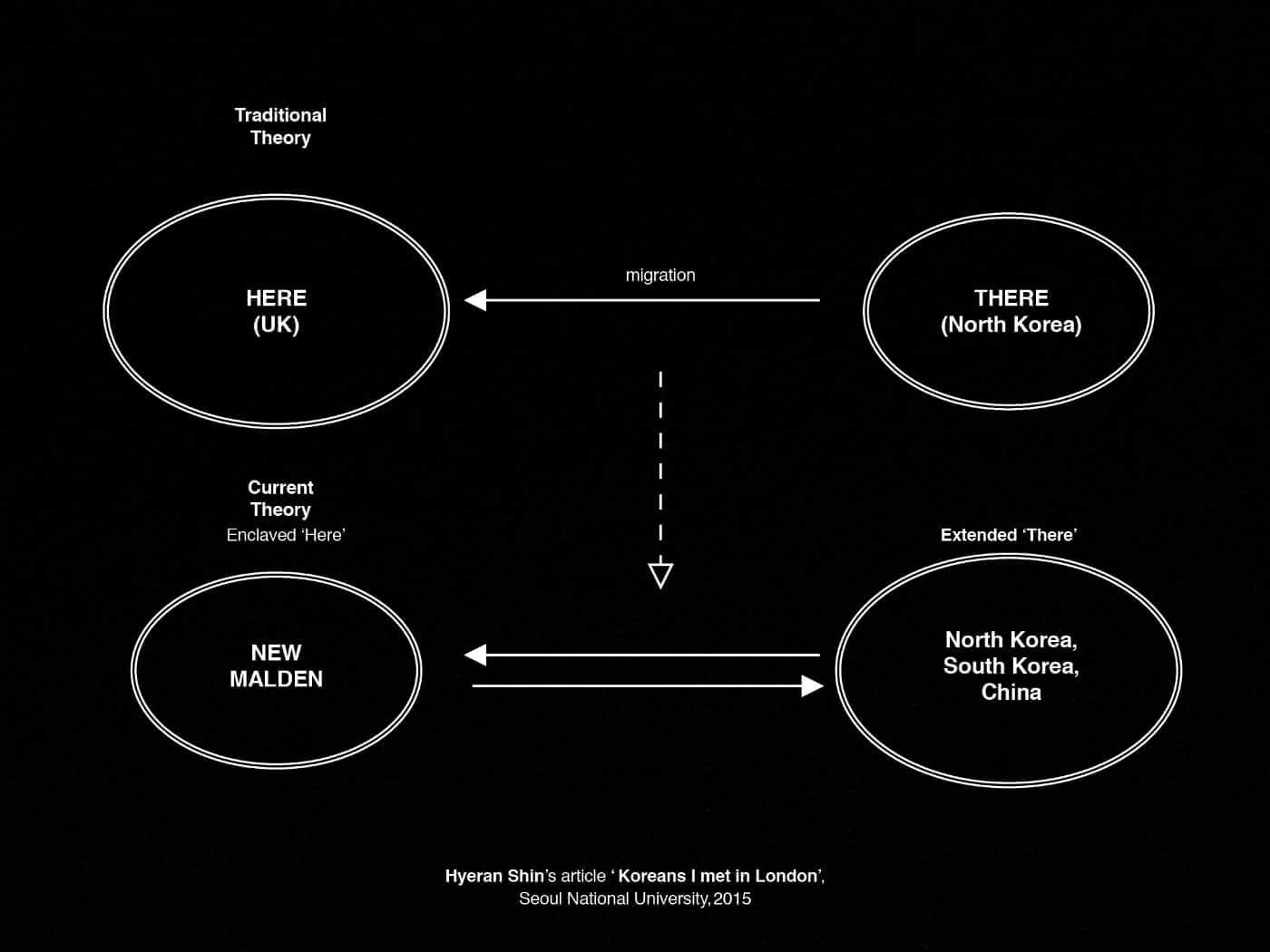 . I thought there would be an opportunity to uncover multiple insights about Korean community in the UK that is often overlooked, unrevealed, and misunderstood through this project.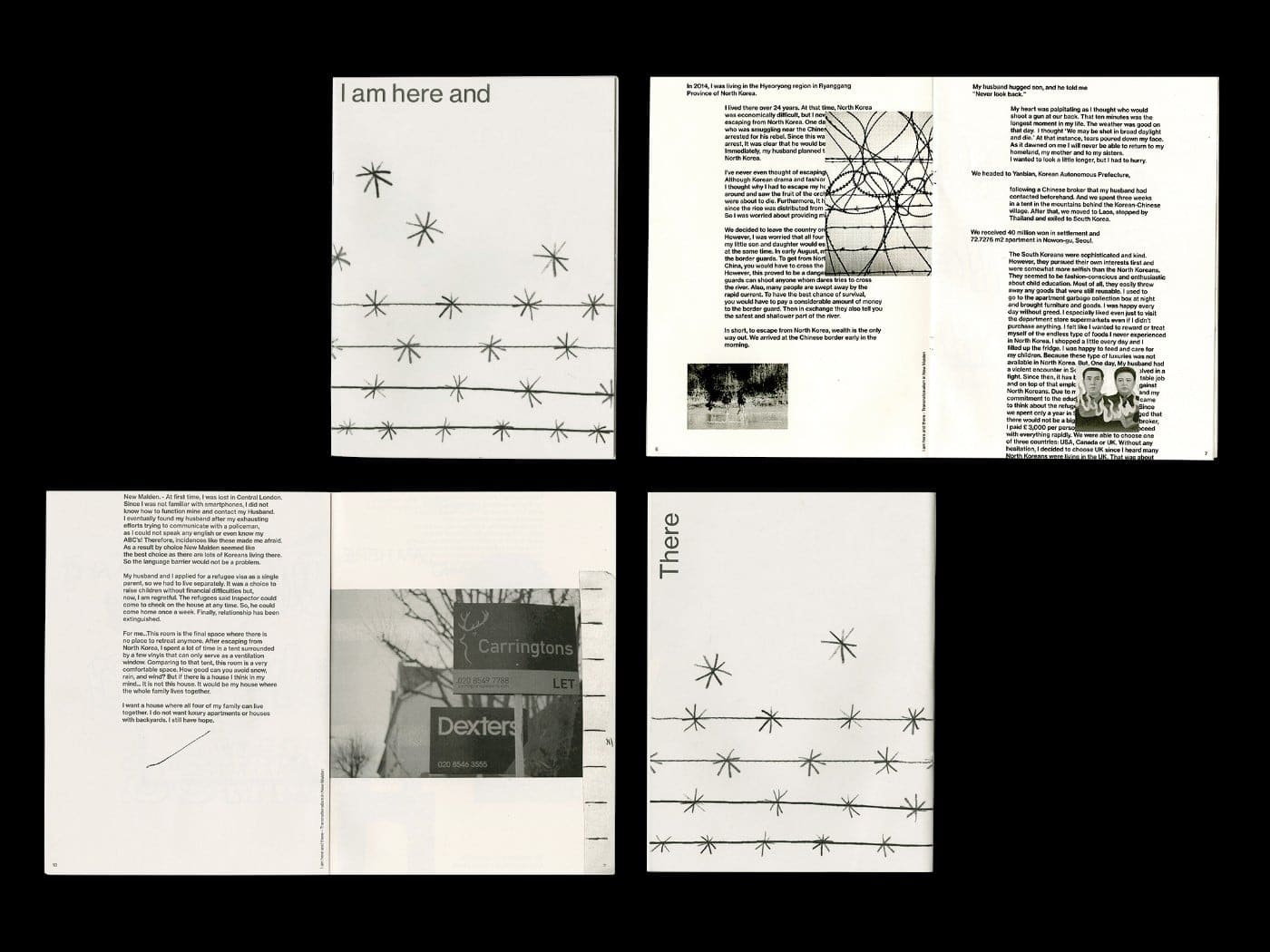 The question 'What does home mean to you? runs throughout your project, could you tell us a bit more about this?
The dictionary defines home as "A dwelling-place used as a permanent or semi-permanent residence for an individual, family, household or several families in a tribe. It is often a house, apartment, or other building where we have walls and roofs to protect us from the outside environment", but what we really feel about home is way beyond the simple lexical meaning. Home is not just a place where you live, but a place that actually means something to you—it can be a place where you meet your family for the first time or where you spend the longest time in your life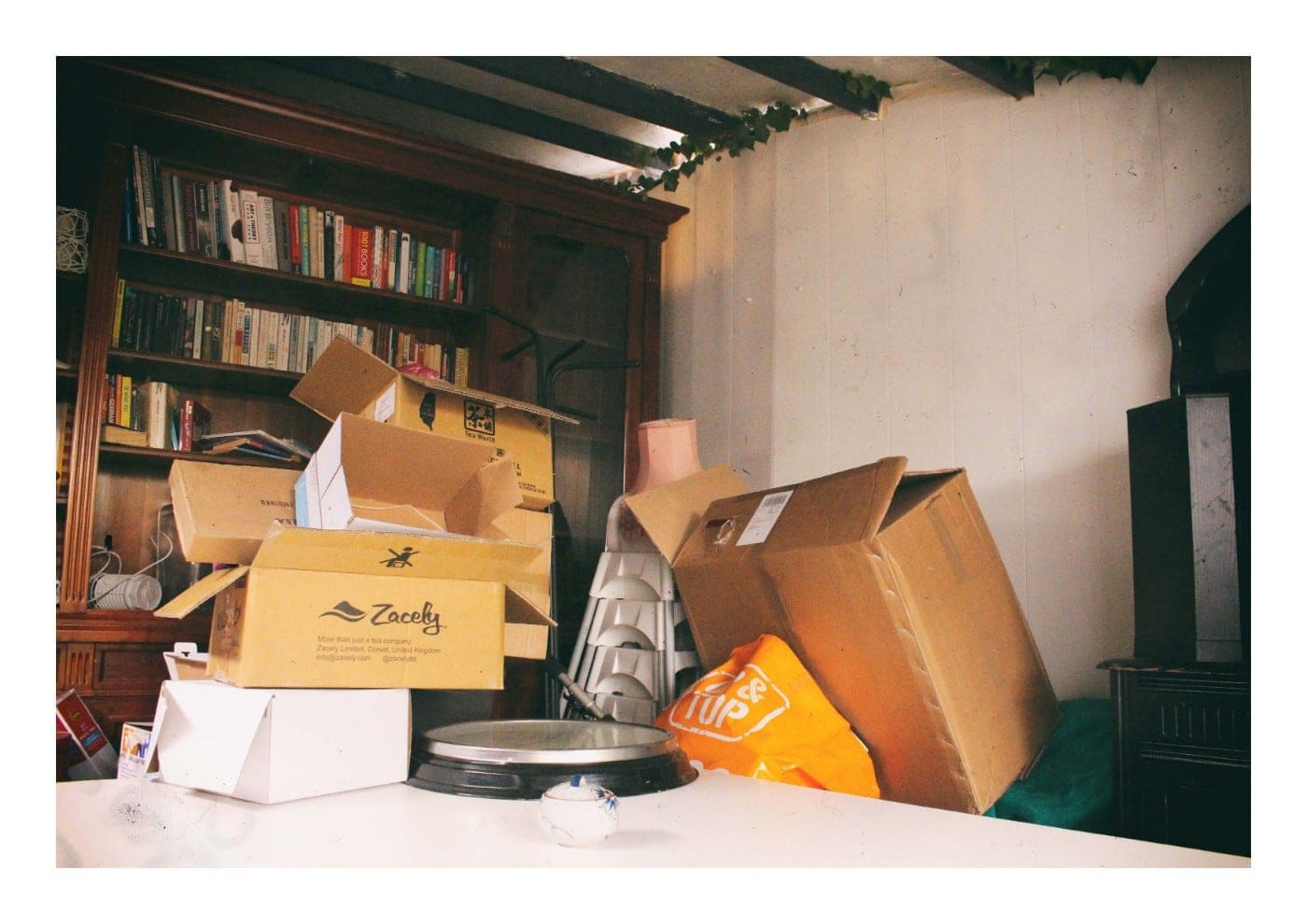 . Home can even be the memory itself. Thus, home is a precious space closely connected to our minds and emotions.
At the early stage of New Malden project, I conducted an offline survey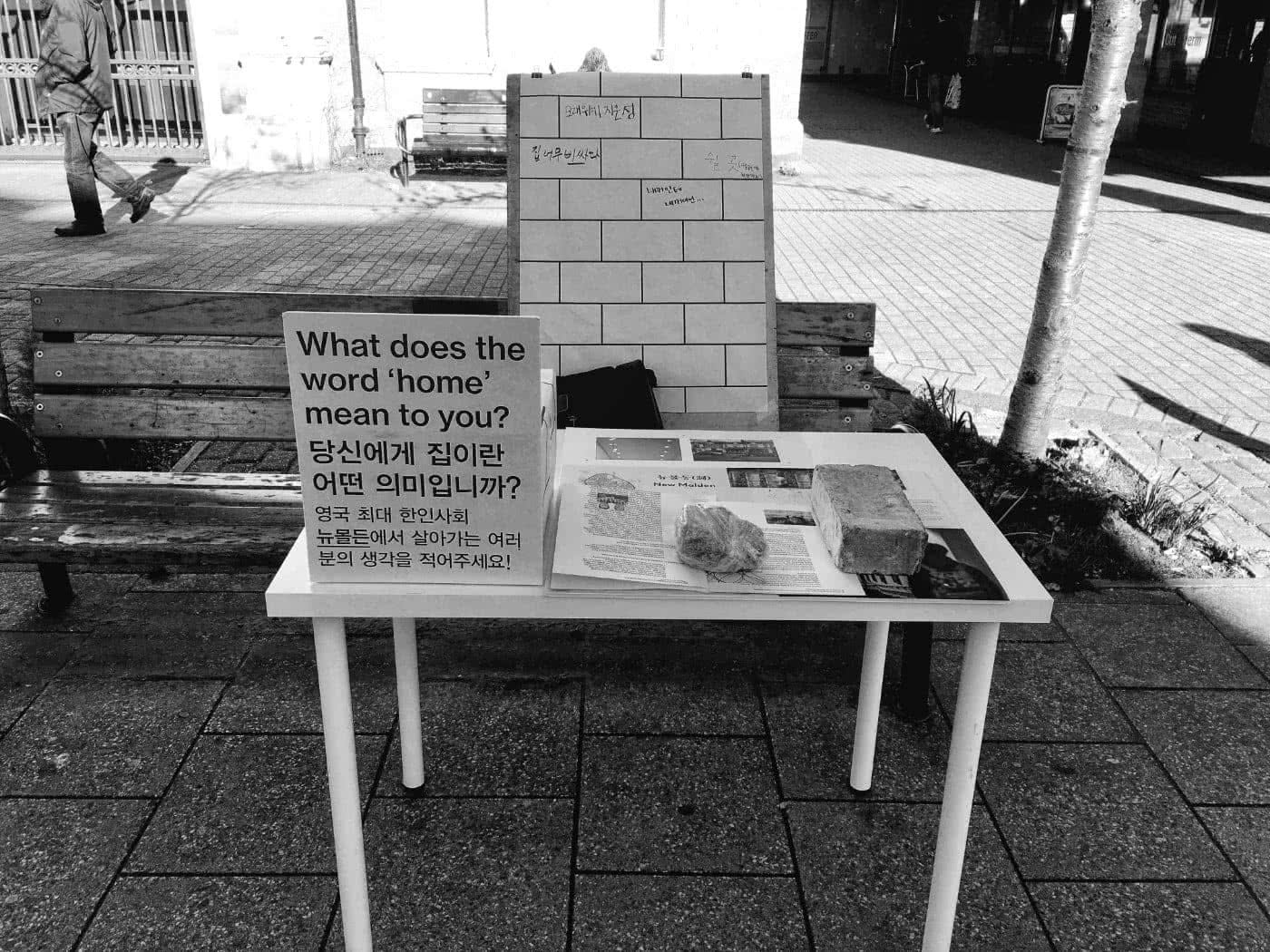 Offline survey on New Malden High Street and in-depth interviews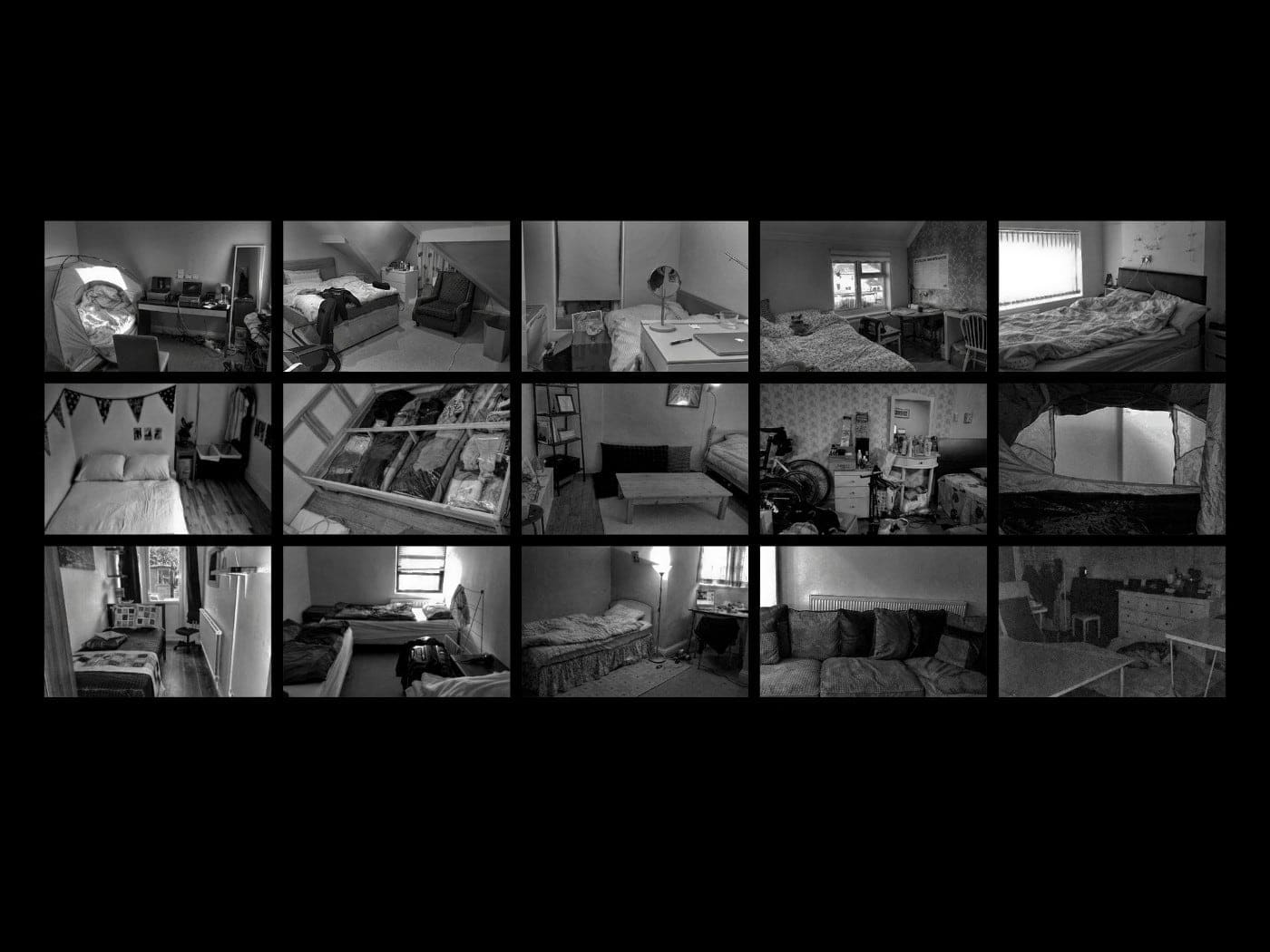 Photos of the rooms where Korean immigrants and North Korean defectors live to get involved deeply as a researcher and a member of the Korean community. I have met Korean people living as a single mom, construction worker, part-timer, etc., and from those interviews, I noticed the keywords related to home, including hometown, homesick, family, and escape from the home country, were mentioned more than 85 times. I got particularly inspired by a one-on-one interview with Misook Oh, a single mom who escaped from North Korea. During the interview, she said, 'I will be able to go back home only if I die and return to dust.', and that was when I came up with the big question: "What does home mean to you?"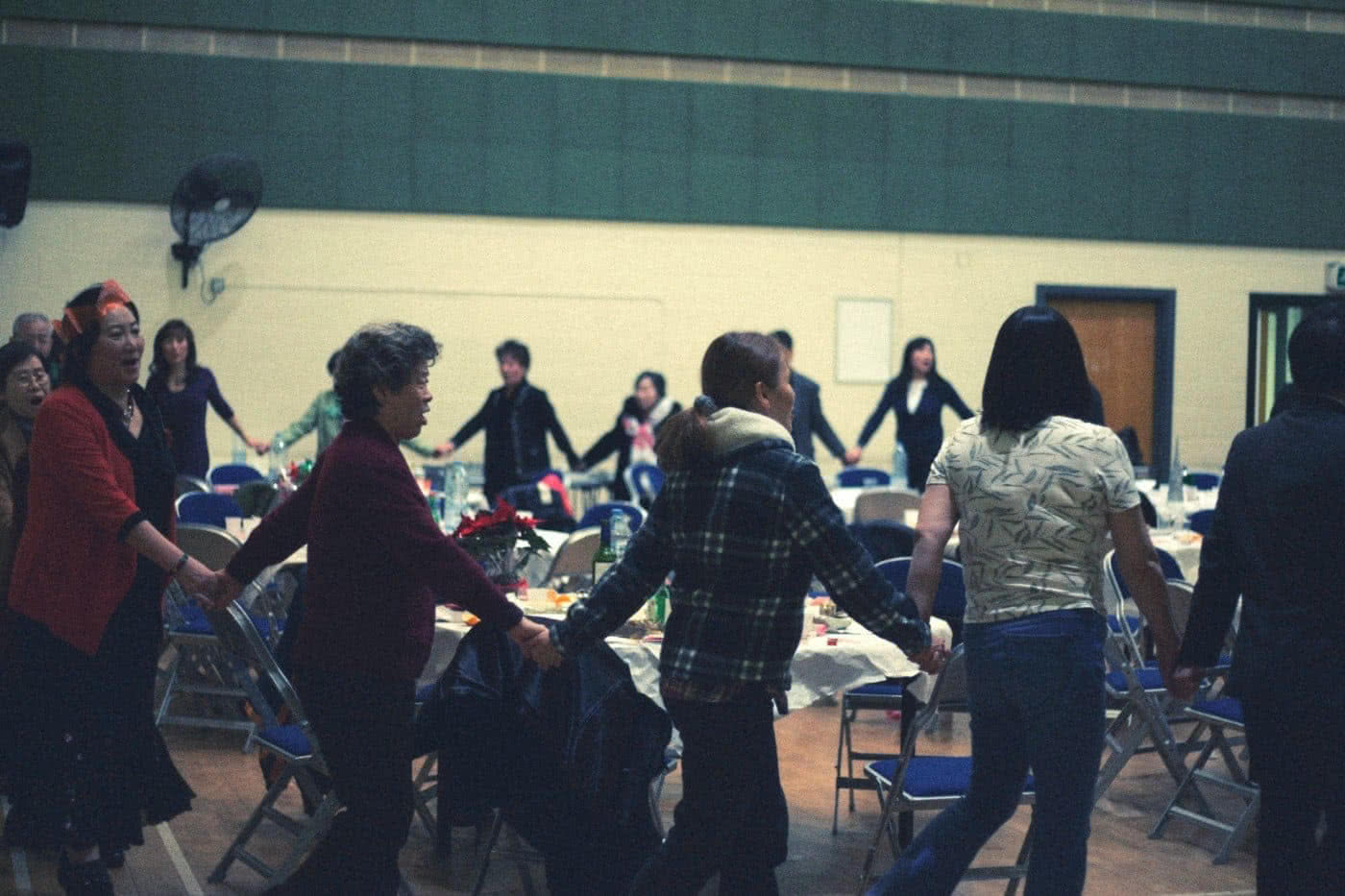 Can you tell us some more about your research methods for this very human approach?
I conducted a photographic interview with a Korean Chinese guy who's living as a part-timer at a meat market. I believe it is different from other documentary records, as it reflects my deep emotional connection with the interviewee. By spending his daily life together, I could sincerely communicate with him, and this allowed me to feel his emotions and hardships he had to undergo as an illegal overstayer. The time and feelings we shared were stronger than any verbal or textual communication.
Another fascinating experience I had during the project was the exchange diary I wrote with D. Kim, the daughter of the North Korean refugee I interviewed. During 10 days of writing the diary with me, she told her inner stories that she never opened to anyone before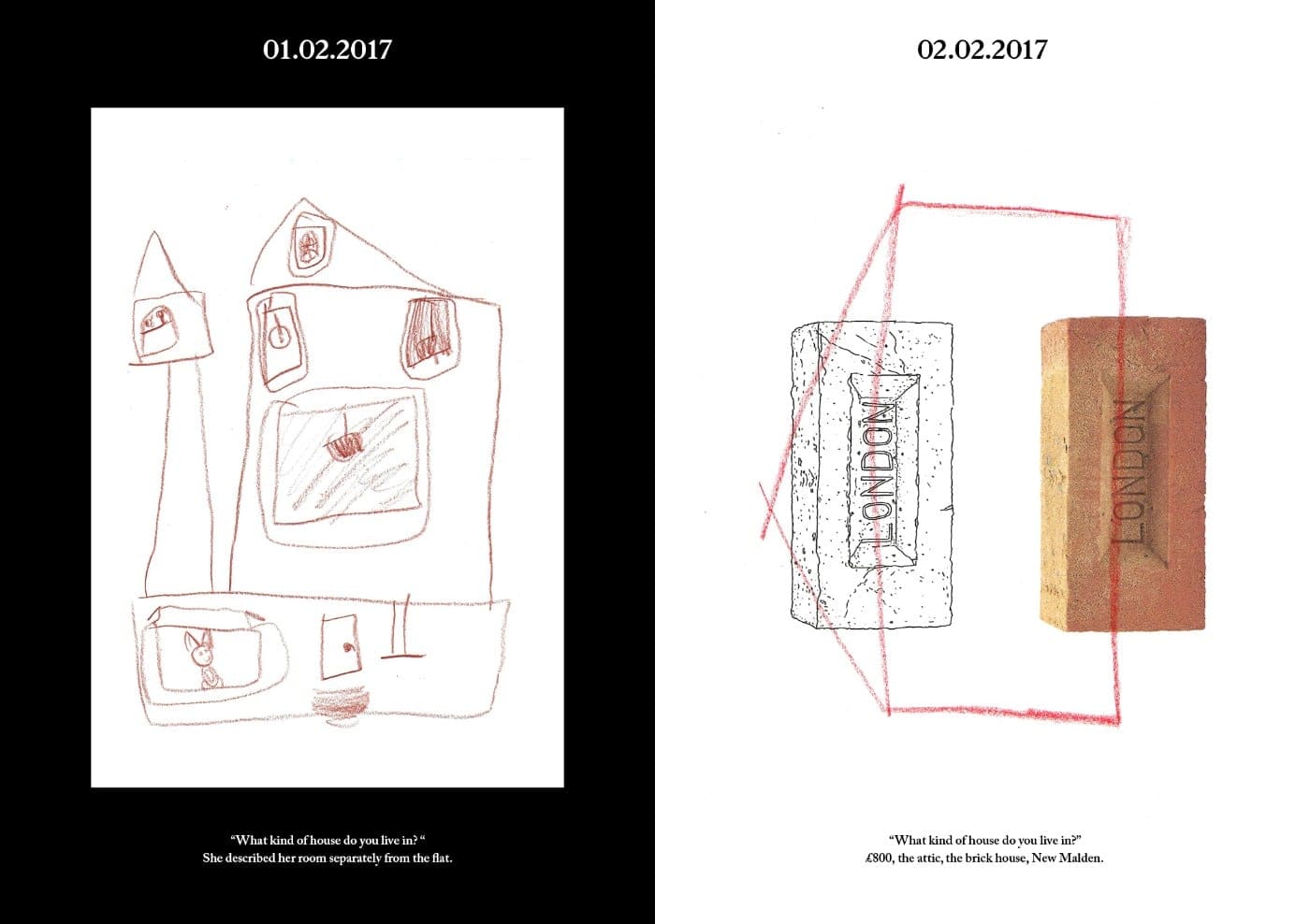 Exchange diary with D.Kim. I was deeply impressed by her story that she used to draw stars in her diary every day, waiting for the day she would finally meet her father again.
Finally, you titled the project 'Wall and Dust' can you expand on the connection between these materials and ideas of home?'
I can read the cultural pattern of the UK society with a solid, long-lasting building— the brick house. The British brick house itself seems to be a way of life for the British. Over 90 percent of North and South Korean people I interviewed also live in a brick house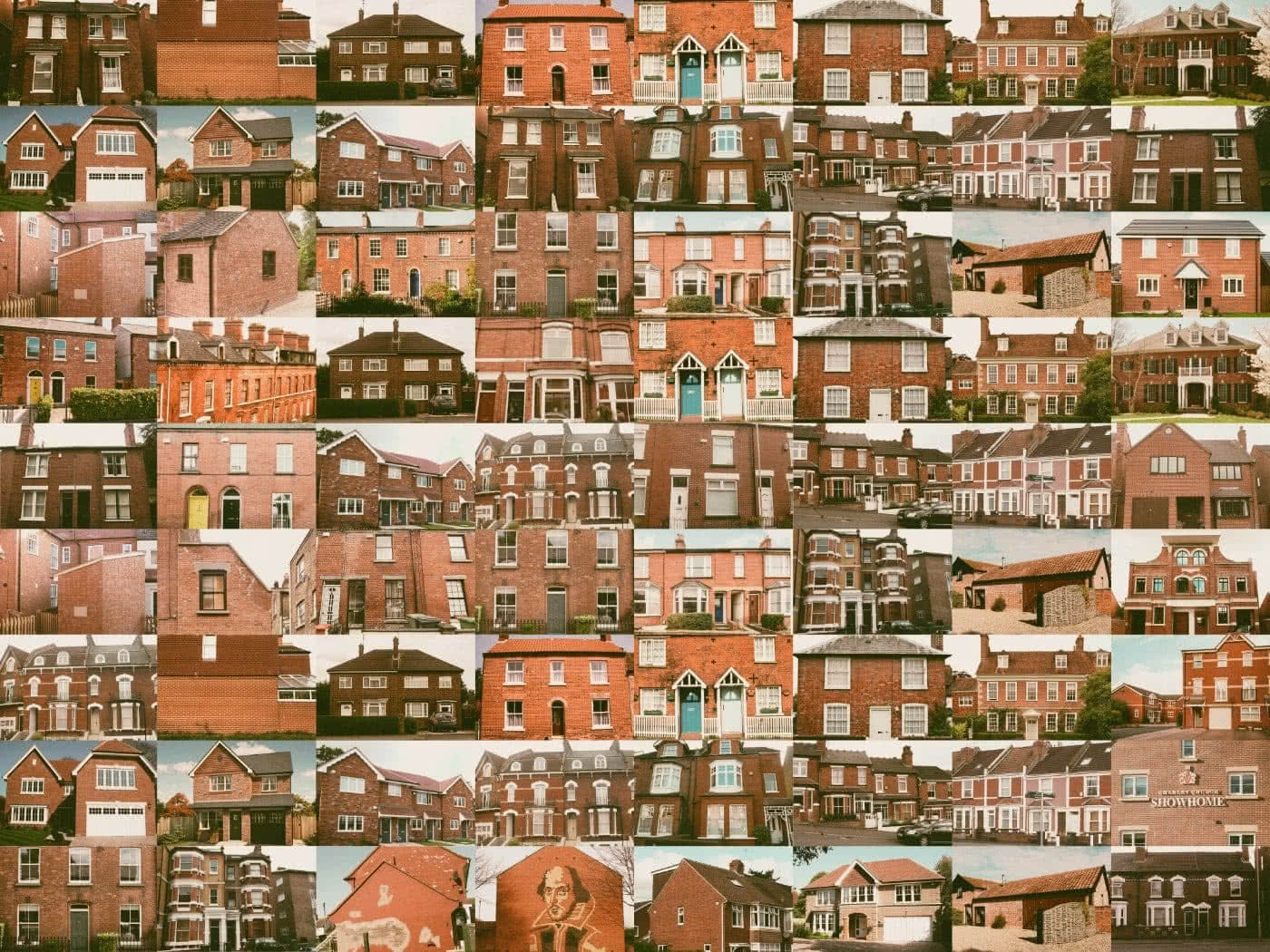 Brick houses in New Malden area and UK. In their home country, they must have lived in other types of residence like a traditional Korean house or apartment. For me, the brick house would be the symbolic figure of transnationalism in the UK, and in New Malden. Especially, the red brick wall of the British brick house seemed like a barrier to escaping the Korean community while revealing the closed-culture of New Malden. Each brick on the wall reminded me of people who affirmed the roots of their home countries yet acknowledge the impossibility of return.
After being inspired by the brick wall as the main concept of my visualization, I created a website to collect data from the young generation and spread this project quickly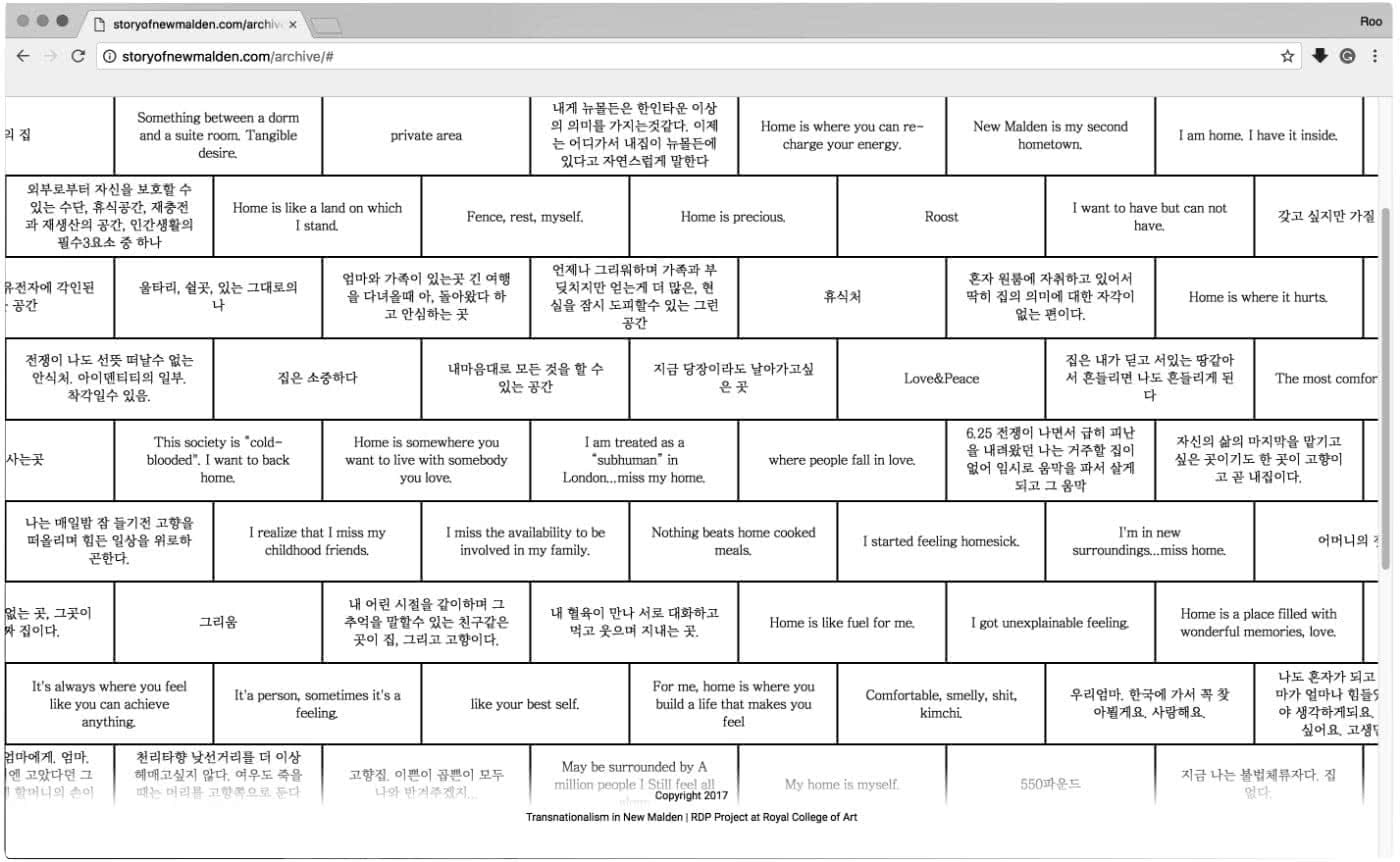 Screenshot from web archive, www.storyofnewmalden.com. At the same time, I did brick breaking workshop to tear down walls and share more active communication as immigrants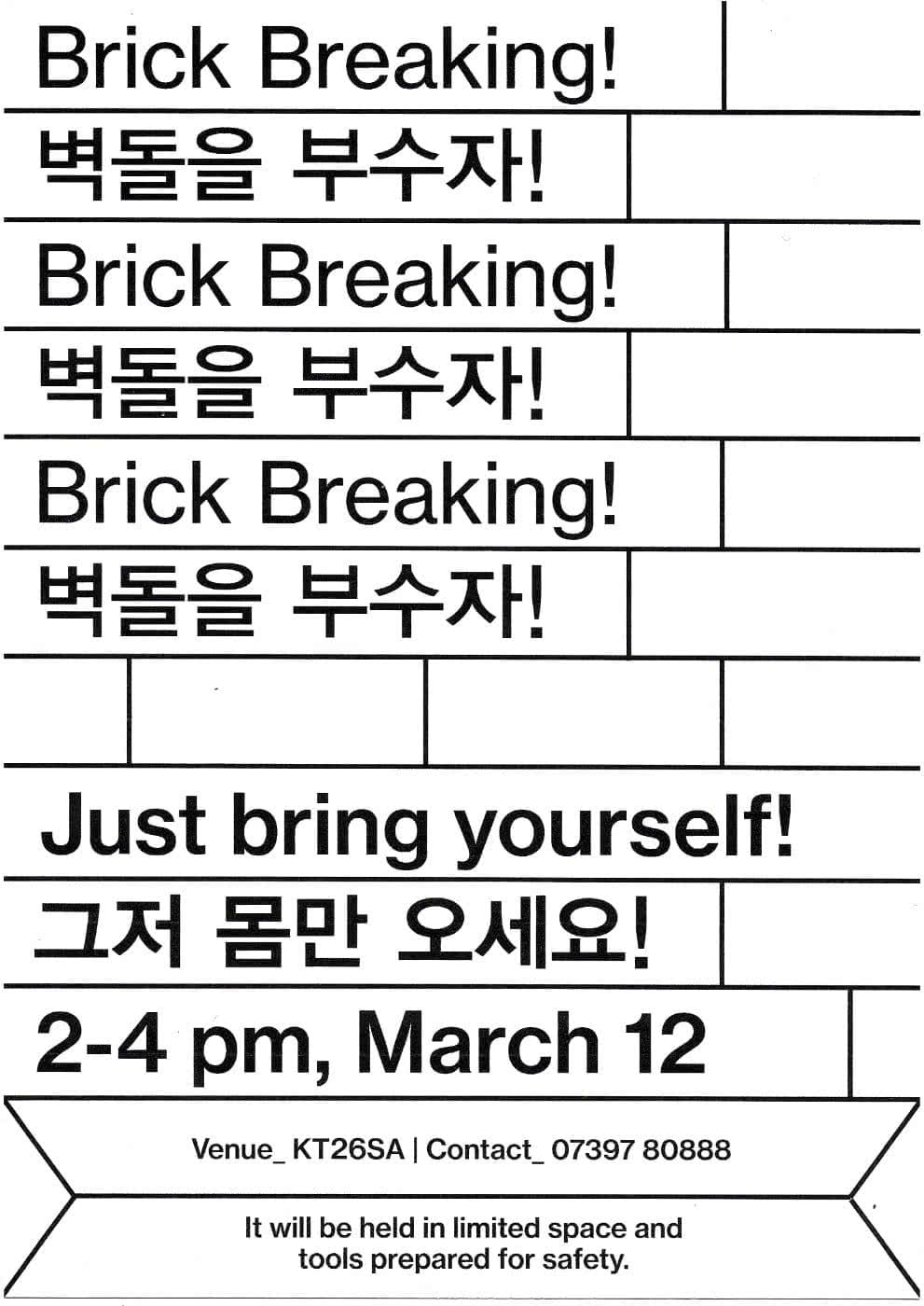 . For one of the final outcomes, I engraved people's thoughts from interviews and the web archive on abandoned bricks that I picked up in the New Malden area.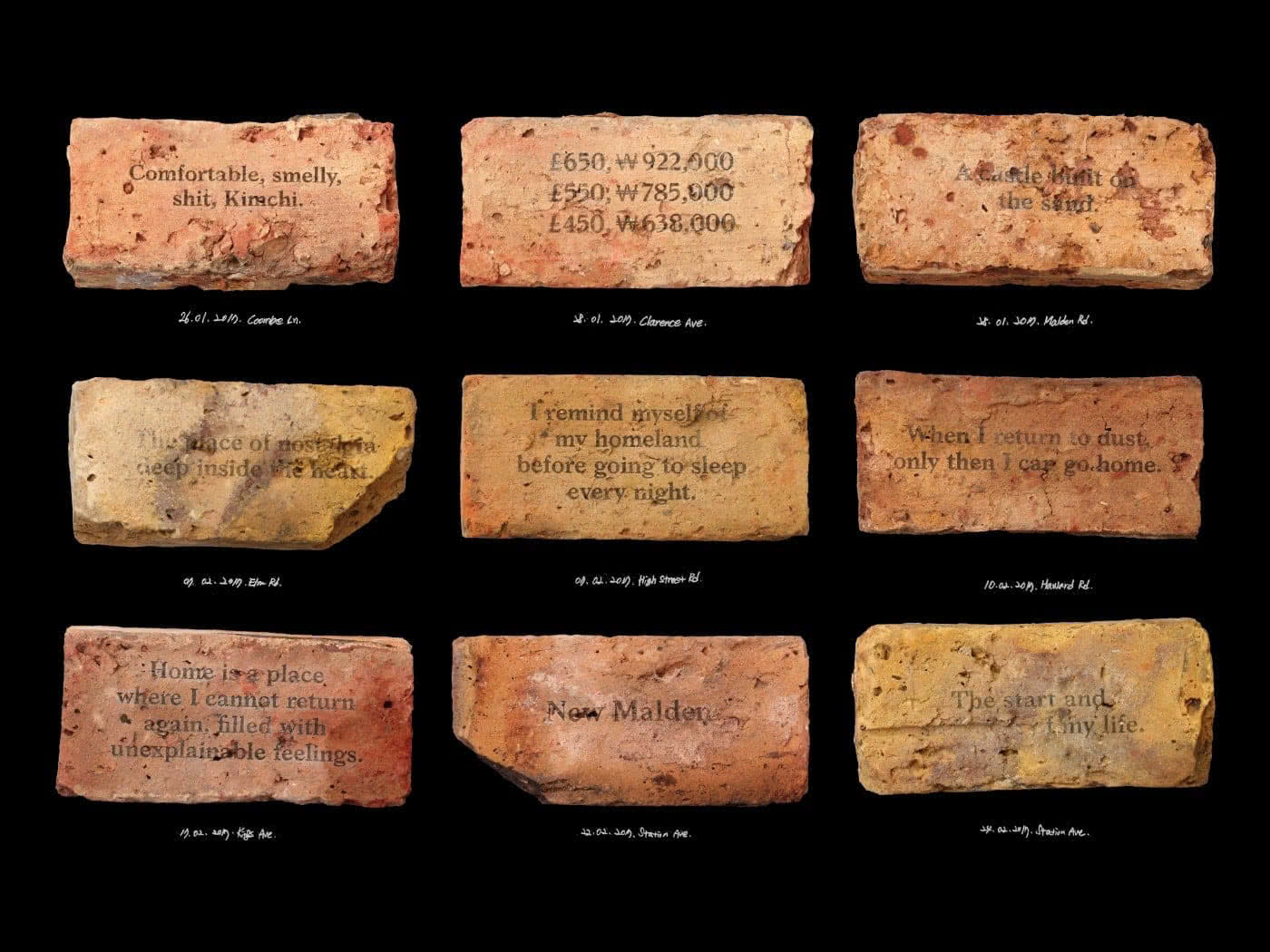 What's next for you?
While the New Malden project is a general study and documentation on transnationalism and immigrant communities, this second-year project is more of a deep, personal research, so it's a bit more challenging and complex in a way. It is not only about the understanding of British history, culture, and politics, but also about the huge disjunction between authorized data and personal experience. I am working hard on it, and hope I will be able to communicate with the audience in the final show soon.