DPM
Cecilia Wee
Neville Brody
Arjun Harrison-Mann
January 8th, 2021
DPM
Join us for two days of structured indiscipline, contextual dissolution and antimatter, featuring talks\presentations\provocations\discussions\disagreements from Ahn Sang-Soo, Ama Josephine Budge, Arjun Harrison-Mann, Cecilia Wee, Neville Brody, Rathna Ramanathan, Shu Lea Cheang, Stuart Semple, Tea Uglow, and more.
Thursday 14 + Friday 15 January 2021, live online
09:00-16:00 GMT, London time
Check your RCA inbox for Zoom link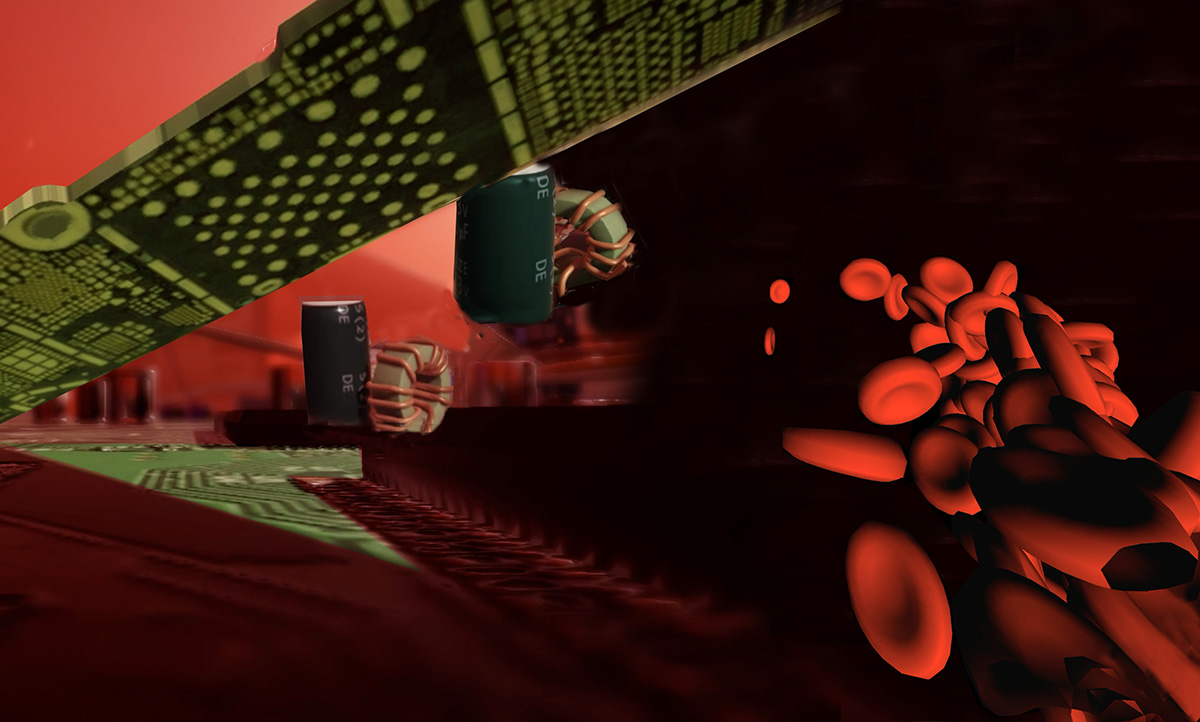 DPM is a catalyst for the School of Communication, bringing together outsider perspectives and approaches in a collective moment of gathering for staff and students. It is an invitation to gather resources, outline contexts, set intentions, embark on new journeys and transform ways of thinking, making and being in the wake of the unprecedented events of 2020: the global pandemic of covid-19, the rise of BLM movement, an impending economic crisis, political instabilities and climate collapse.
Guest interlocutors join us to interrogate the politics of influence, offer mappings and propositions about how we understand space, time, language, and the nature of change, explore radical approaches to education and pedagogy, learning and enacting unruly 'minor' approaches, speculative making, fictions and fabulations.
We encourage our guest interlocutors, students and staff to rethink modes of participation, learning and community as it is available through physical and digital space, across multiple time zones.
Our presenters have provided a list of exercises, inspirations, and items for reading and watching here.
See below for full programme and information about presenters.
---
DPM Programme (all times as GMT London time)
Check your RCA inbox for Zoom meeting link
Thursday 14 January 2021
8:45-9:00
Zoom room opens, bring your coffee, croissants or gluten-free snacks
9:00-9:15
Welcomes, intros and surprises from Arjun Harrison-Mann, Cecilia Wee and Neville Brody
9:15-10:00
Keynote presentation by Neville Brody
SHORT INTERMISSION
10:10-10:30
Video intervention
10:35-12:00
Presentation by Tea Uglow, followed by discussion
LONG BREAK (Lunch or dinner)
13:00-14:15
Presentation by Ama Josephine Budge, followed by discussion
SHORT INTERMISSION
14:30-16:00 
Presentations by Arjun-Harrison-Mann and Cecilia Wee, followed by discussion to end the day
Friday 15 Jan 2021 
8:45-9:00
Zoom room opens, bring your coffee, croissants or gluten-free snacks
9:00-9:15
Welcome and video must-sees
9:20-10:00
Presentation by Ahn Sang-Soo
SHORT INTERMISSION
10:10-10:30
Video interventions
10:35-12:00
Presentation by Shu Lea Cheang, followed by discussion
LONG BREAK (Lunch or dinner)
13:00-14:25
Presentation by Stuart Semple, followed by discussion
SHORT INTERMISSION
14:30-15:15
Closing keynote presentation - Ansuman Biswas
15:15-16:00
Closing discussion
---
About presenters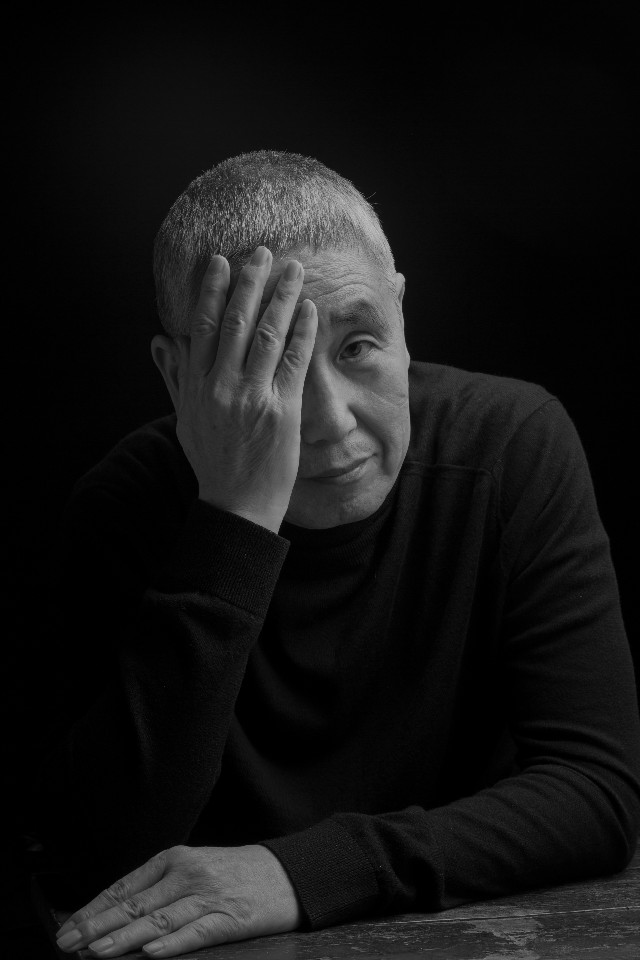 Ahn Sang-soo
Ahn Sang-soo obtained his BFA and MFA in 1981 from Hongik University, Seoul. He also received his Ph.D in 1996 from Hanyang University, Seoul and Honorary Doctor of Design in 2001 from Kingston University, London. He has been the editor and art director of the underground art-culture magazine Report/Report since 1988. In 1991 he began his professorship in Typography at Hongik University, his alma mater, and retired in 2013. Internationally, his work has been featured in many solo and group exhibitions. Ahn was vice-president 1997-2001 of Icograda, and the chairman of Icograda Millennium Oullim Congress 2000 and TypoJanchi 2001-2017. He is the 1998 recipient of the Grand Prix of Zgraf8, and the 2007 Gutenberg Prize from Leipzig, Germany. He has also received the DFA Lifetime Achievement Award in Hong Kong. In 2013, he established an independent design school, PaTI (Paju Typograhy Institute) in Paju Bookcity, Korea. AGI member.
ssahn.com
pati.kr
IG: @ssahn01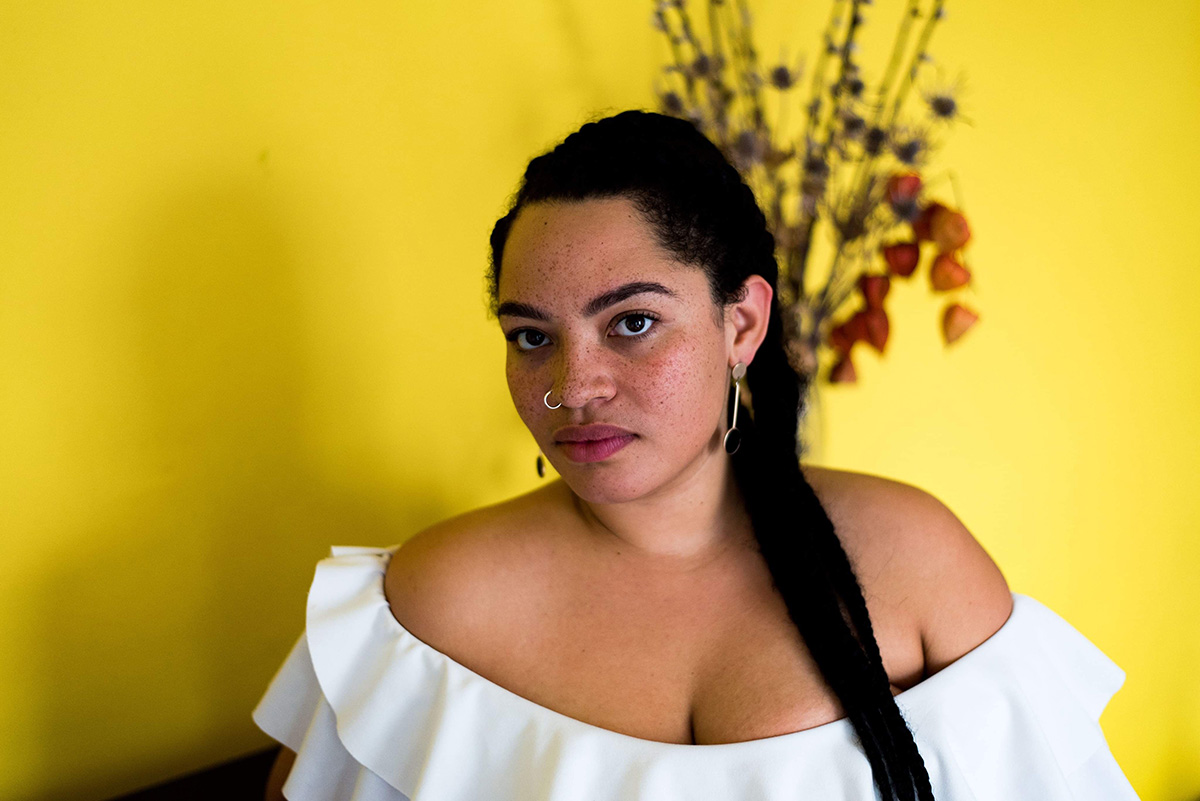 Ama Josephine Budge
Ama Josephine Budge is a Speculative Writer, Artist, Curator and Pleasure Activist whose praxis navigates intimate explorations of race, art, ecology and feminism, working to activate movements that catalyse human rights, environmental evolutions and troublesomely queered identities. Ama is the recipient of the 2020 Local, International and Planetary Fictions Fellowship with Curatorial Frame (Helsinki) and EVA International (Limerick), and will be researching the topic Pleasurable Ecologies – Formations of Care: Curation as Future-building. Ama is also a member of Queer Ecologies 2020, initiator of the Apocalypse Reading Room project, a recipient of 2020 Bernie Grant Micro Commission funding and Lead Artist on the MycoLective project with Chisenhale Studios and Feral Practice.
amajosephinebudge.com
Twitter: @amjamb
IG: @amajosephine
Ansuman Biswas
Ansuman Biswas has an international inter-disciplinary creative practice which has included directing Shakespeare in America, translating Tagore, designing underwater sculptures in the Red Sea, living with wandering minstrels in India, being employed as an ornamental hermit in the English countryside, touring with Björk, surviving blindfolded in an unknown place, travelling with nomadic shamans in the Gobi Desert, playing with Oasis, collaborating with neuroscientists in Arizona, living for a week with nothing but what spectators chose to give him, singing for 24 hours non-stop, organising grassroots activists in Soweto, meditating in a box for ten days with no food or light, creating a musical in a maximum security prison, R&D for Hewlett-Packard, being a soloist with the London Philharmonic Orchestra, bathing strangers, holding seminars in a Burmese monastery, running a club for women in Hamburg's red-light district, playing with terminally ill children, choreographing a radio telescope, being locked in a Gothic tower alone for forty days and nights, flying on a real, live, magic carpet, and stopping time.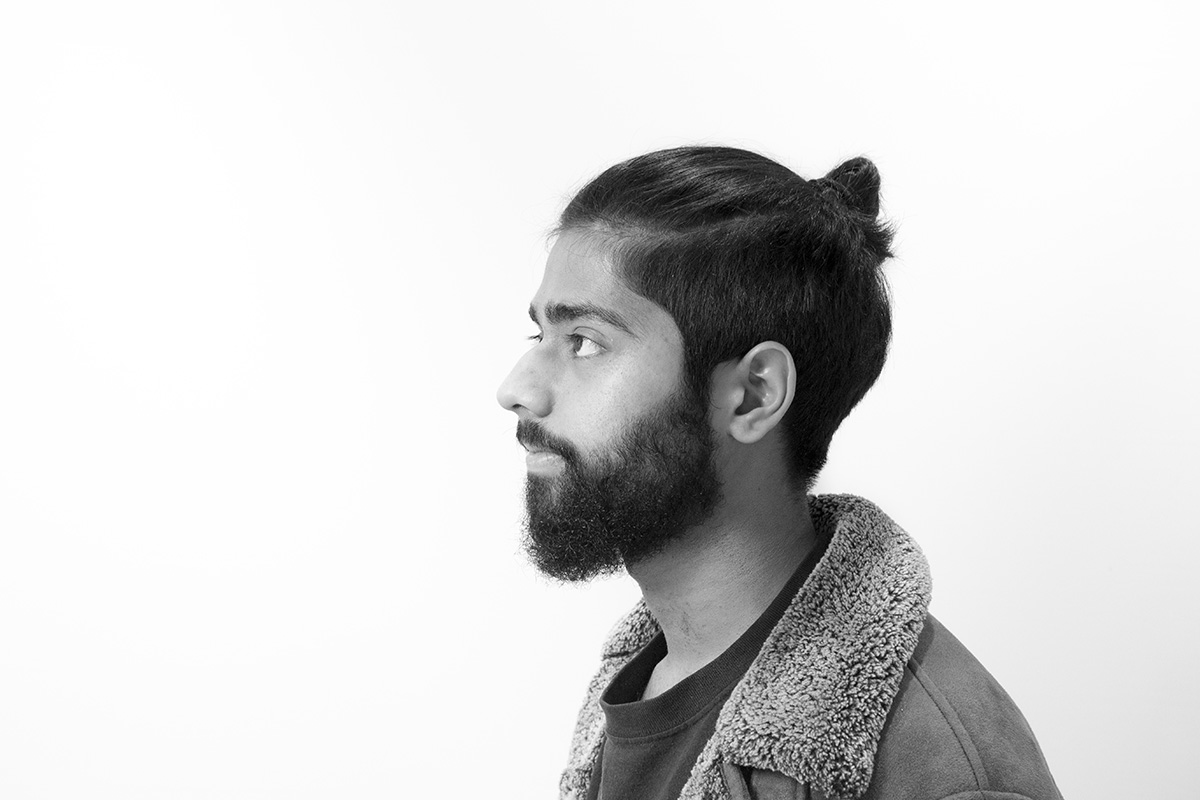 Arjun Harrison-Mann
Arjun Harrison-Mann is a London-based designer, activist and advocate for dialogue. His personal practice proposes the role of The Social Model of Disability as a design provocation, and in collaboration with Benjamin Redgrove and activist group Disabled People Against Cuts, is exploring possibilities of accessible protest through reimagining the relationship between power and presence. Having studied MA Visual Communication at the Royal College of Art, Arjun is also co-founder of Studio Hyte, and a lecturer at Goldsmiths University and the Royal College of Art. Arjun has given talks, taken part in residencies, exhibited, and designed at institutions including The Serpentine Gallery, Design INDABA, Seoul Museum of Art, The World Transformed, Furtherfield Gallery, 311 Gallery, Shape Arts and Control-Shift.
arjunhm.co.uk
IG: @arjun_harrisonmann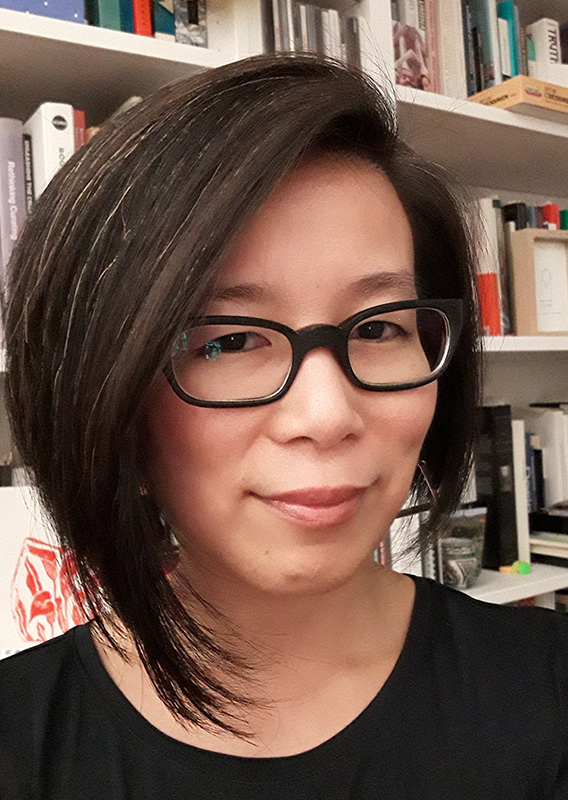 Cecilia Wee
Dr Cecilia Wee is a curator, producer and researcher who grew up in Thatcher's London. Working with experimental sound, performance, visual art and design practices, she is passionate about addressing issues of equity and precarity in the cultural sector and beyond, with a focus on economic systems and infrastructures for art and social action. She has edited books, curated exhibitions, produced events, led workshops and research projects with organisations including Akademie der Künste Berlin, Artsadmin, Autograph ABP, Central School of Speech and Drama, Heart of Glass, Paju Typographic Institute Korea, Resonance FM, Sound and Music, and Tate Public Programmes. Cecilia is Chair of LADA (the Live Art Development Agency), founder of tdwm studio, a creative agency centering work by artists from marginalised backgrounds, and is Visiting Tutor in Visual Communication at the Royal College of Art.
ceciliawee.com
Twitter: @ceciliawee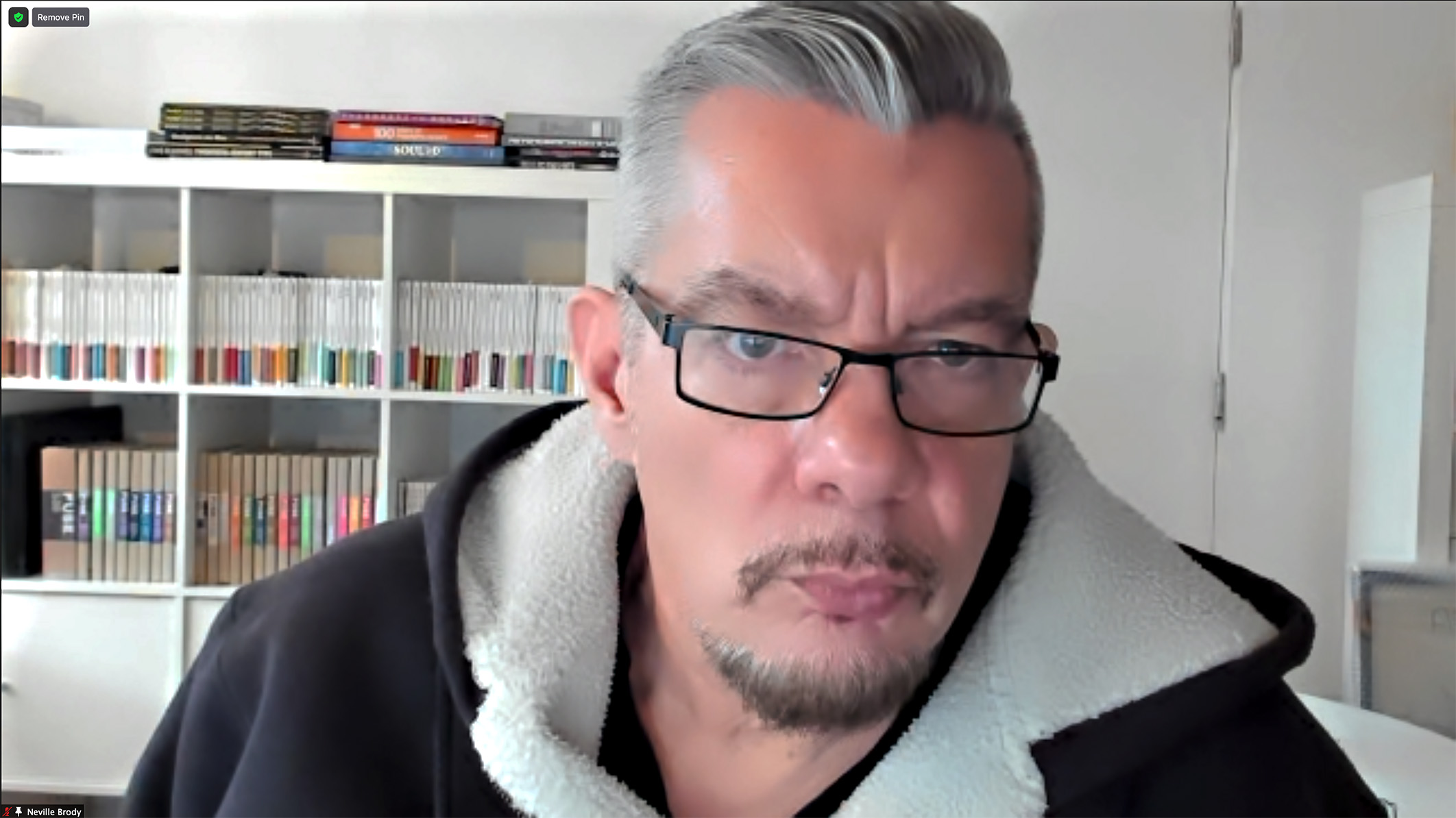 Neville Brody
Brody, Professor at the RCA's School of Communication, runs the design studio Brody Associates from its North London location, working worldwide with clients such as Channel 4, BBC, Shiseido, Christian Dior, The Times, Coca-Cola, Mayo Clinic, Supreme and Samsung. He is a Royal Designer for Industry, and received a Special Commendation in the Prince Philip Designer's Prize. Previously President of D&AD, Brody has always led his practice through experimentation and exploration, through influential projects such as FUSE and the Anti Design Festival, and has continually placed a key focus on education and how it could develop to better support creative development and opportunity. His work continues to be widely exhibited and published.
brody-associates.com
IG: @brody_associates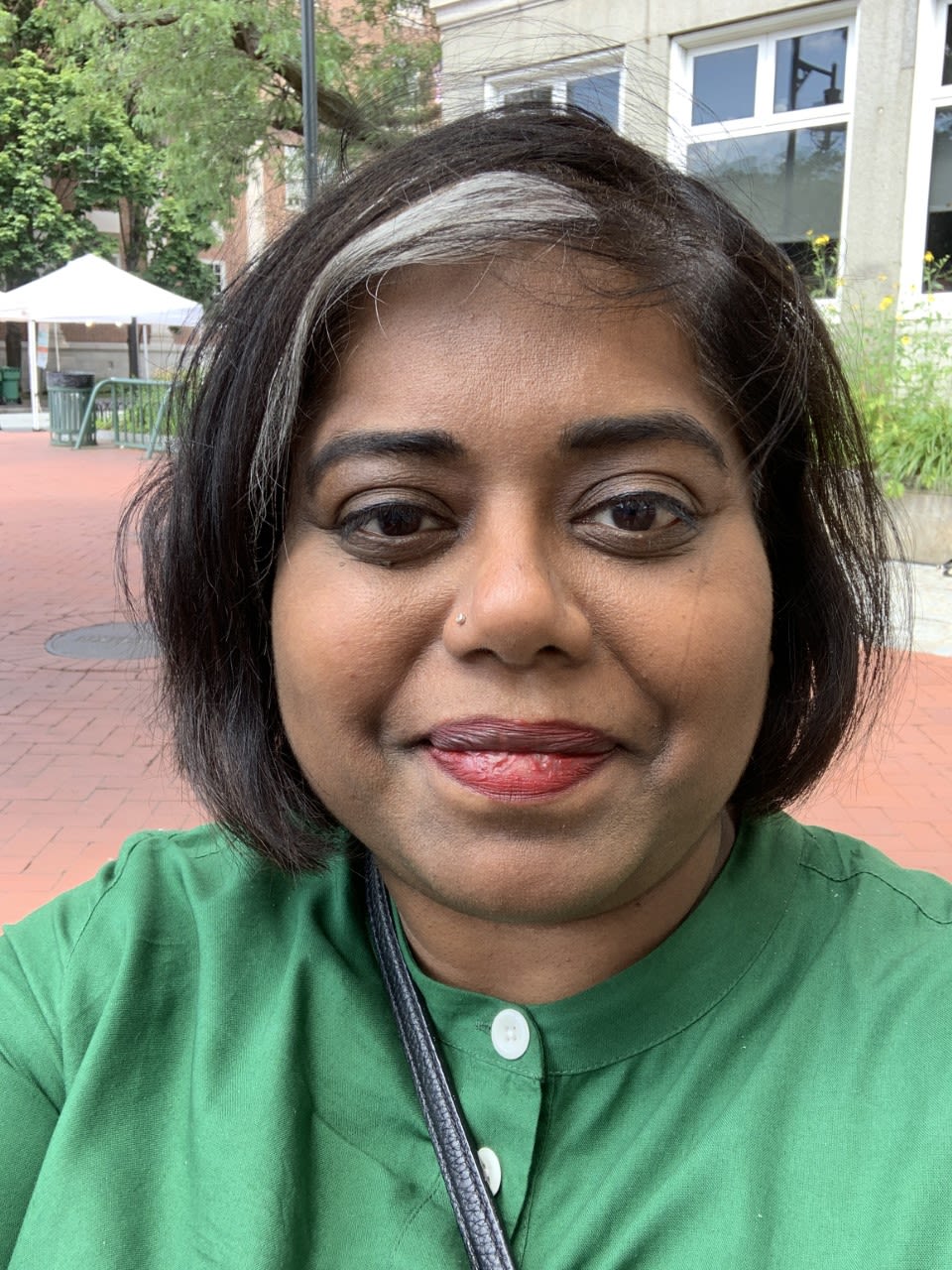 Rathna Ramanathan
Dr Rathna Ramanathan is an international graphic design practitioner and researcher known for her expertise in intercultural communication design and typography, and non-mainstream and experimental publishing practices. Rathna is Dean of Academic Strategy and Reader in Intercultural Communication at University of the Arts London. Rathna was Head of Programme for Visual Communication in January 2015, before taking up the post of Dean of the RCA's School of Communication from 2018 until December 2020. Prior to joining the Royal College of Art, she was senior lecturer on the Graphic Communication Design Programme at Central Saint Martins College of Art and Design. Rathna received her PhD from the Department of Typography and Graphic Communication at the University of Reading. She has an MA in Communication Design from Central Saint Martins College of Art and Design and a BA in Fine Art from the University of Madras. Rathna is a children's book author; she works in collaboration with writers to create graphic picture books for adults and children. Titles have included In the Land of Punctuation (2014) and Anything but a Grabooberry (2003), both published by Tara Books.
m9design.com
Twitter: @ratwoman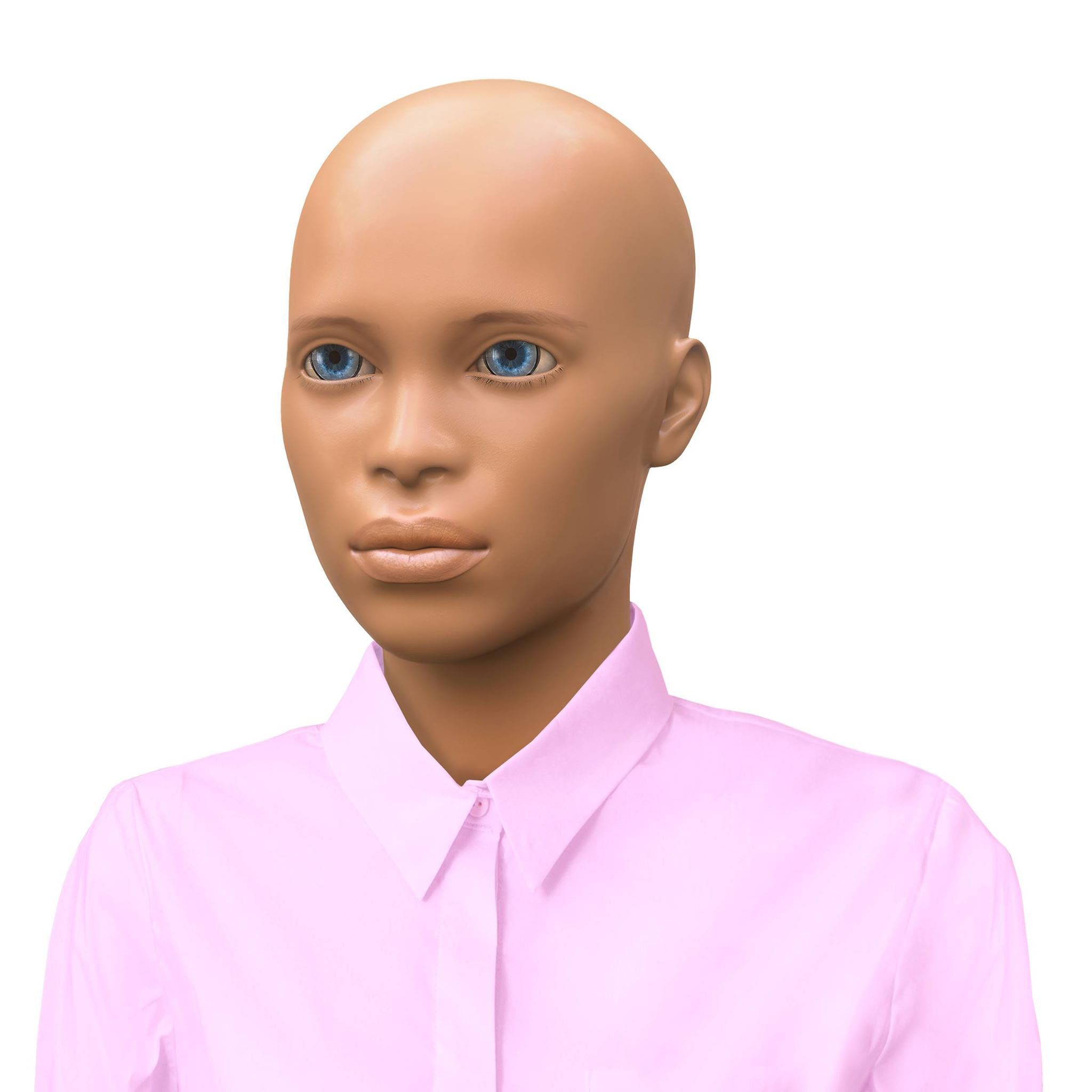 Shu Lea Cheang
Shu Lea Cheang is an artist and filmmaker whose work aims to re-envision genders, genres, and operating structures. As a net art pioneer, her BRANDON (1998 - 99) was the first web art commissioned and collected by Solomon R. Guggenheim Museum. From homesteading cyberspace in the 90s to current retreat in post-netcrash BioNet zone, Cheang engages in social interface and open networks that invite public interventions. In 2019, she represented Taiwan with 3×3×6, a mixed media installation at the Venice Biennale. In 2020, she received a Guggenheim fellowship towards the production of her current film project UKI, a viral alt-reality scifi cinema.
mauvaiscontact.info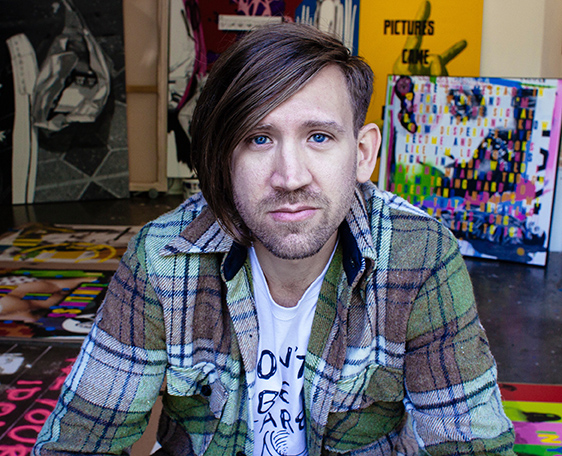 Stuart Semple
Stuart Semple is a multidisciplinary artist, curator, and activist. He works across painting, sculpture, happenings, installation, technology, and intervention. He is perhaps best known for his internet performance and dissemination of The Pinkest Pink. Recently his focus has been on 'social works' such as major public art projects for cities like Denver and Melbourne and last year's Artist job Centre in London. He is an ambassador for the mental health charity MIND and the founder of CultureHustle.com (a nonprofit art materials and artist support initiative) And VOMA.space, the Virtual Online Museum of Art which he made with his friends during the first lockdown.
stuartsemple.com
IG: @StuartSemple
Tea Uglow
Tea Uglow works at Google's Creative Lab, she thinks. I mean it has been a long time since she felt part of her team, or went to the office. A long time since she felt regarded as a leader. A while since saying the word autistic, or foolishly disclosing her mental health issues, and exactly long enough to recognise the consequence of leading like a man while presenting in high heels. Uglow is a global speaker, eclectic thinker, creative director and founding member of Andy Berndt's Creative Lab at Google; a quick Q&A at Sydney Opera House on March 8th marked the last public performance of 2020, later that week she upgraded her webcam, bought an eGPU, got a test, and began planning as she cancelled. She was ready for isolation and loneliness having been pretty remote for most of our life. (So we've kind of been fine, if you're interested). Uglow is a huge believer in approaching knowledge as narrative, and practice as a gestalt and playful exploration - a non-contiguous disaggregated, playful life-long learning practice. Uglow is currently celebrating the launch of her anthology of queer speeches, Loud & Proud; and an emoji, and a house, and is still working on a way to convincingly explain that when people say - "that's normal" or that "everyone thinks that "- it may not necessarily be true.
Hmmm.
teau.me
Twitter: @teaelleu