DPM+
Cecilia Wee
Neville Brody
Arjun Harrison-Mann
January 10th, 2022
DPM is
Dictate Process Mandates
Dispel Popular Myths
Desire Propel Motion
Do Politics Matter
Death Pleasure Mistakes
Dismantle public monotony
Distribute Power Meaningfully
De Pause Moment
Join us for DPM+
Thursday 13 + Friday 14 January 2022,
live online from 09:00-16:00 GMT (London time)
Check your RCA inbox for the Zoom link
DPM+ is two days of interventions, insights and inspirations featuring talks \ presentations \ provocations \ discussions and disagreements from guest interlocutors from across the globe: Ahn Sang Soo on magic and meditation, Akil Scafe-Smith on architecture and social politics, Stuart Semple on art and life, Neville Brody on the context of expression, Natasha Trotman on inclusive design, Arjun Harrison-Mann on allyship and technology, Cecilia Wee on curating and the economy, Rathna Ramanathan on what it is to be human, and MORE!
DPM+ is the School of Communication's first collective event of 2022.
DPM+ is a vital catalyst for the whole School of Communication, bringing together outsider perspectives and approaches in a collective moment of gathering for staff and students. It is an invitation to inclusively gather resources, outline contexts, set intentions, embark on new journeys and transform ways of thinking, making and being as we move through the global pandemic of Covid-19, which has brought to fore the realities of deep inequalities, impending economic crisis, political instabilities and climate collapse.
Your attendance is essential and valued!!
DPM+ is curated and presented by Arjun Harrison-Mann, Cecilia Wee and Neville Brody.
Our presenters have provided a list of exercises, inspirations, and items for reading and watching here.
See below for full programme and information about presenters
---
DPM Programme (all times as GMT London time)
Check your RCA inbox for Zoom meeting link
Thursday 13 Jan 2022
8:45-9:00
Zoom room opens, bring your coffee, croissants or gluten-free snacks
9:00-9:15
Welcomes and intros from Arjun Harrison-Mann, Cecilia Wee and Neville Brody
9:15-10:00
Keynote presentation by Neville Brody
10:00-10:10
SHORT INTERMISSION
10:10-10:30
Video interludes
10:35-12:00
Presentation by Stuart Semple, followed by discussion
12:00-13:00
LONG BREAK (Lunch or dinner)
13:00-14:15
Presentation by Akil Scafe-Smith, followed by discussion
14:15-14:30
SHORT INTERMISSION
14:30-16:10
Presentations and workshop by Jane Gauntlett and Tessa Ratuszynska
16:10-16:15
Closing the day
Friday 14 January 2022
8:45-9:00
Zoom room opens, bring your coffee, croissants or gluten-free snacks
9:00-9:15
Welcome and video interludes
9:20-10:00
Presentation by Prof. Ahn Sang-Soo
10:00-10:10
SHORT INTERMISSION
10:10-10:30
Video interludes
10:35-12:00
Presentation by Rathna Ramanathan, followed by discussion
12:00-13:00
LONG BREAK (Lunch or dinner)
13:00-14:15
Presentation and workshop by Natasha Trotman
14.15-14:30
SHORT INTERMISSION
14:30-15:00
Presentation by Arjun Harrison Mann
15:00-15:30
Presentation by Cecilia Wee
15:30-16:00
Closing discussion on contexts for practice
---
About presenters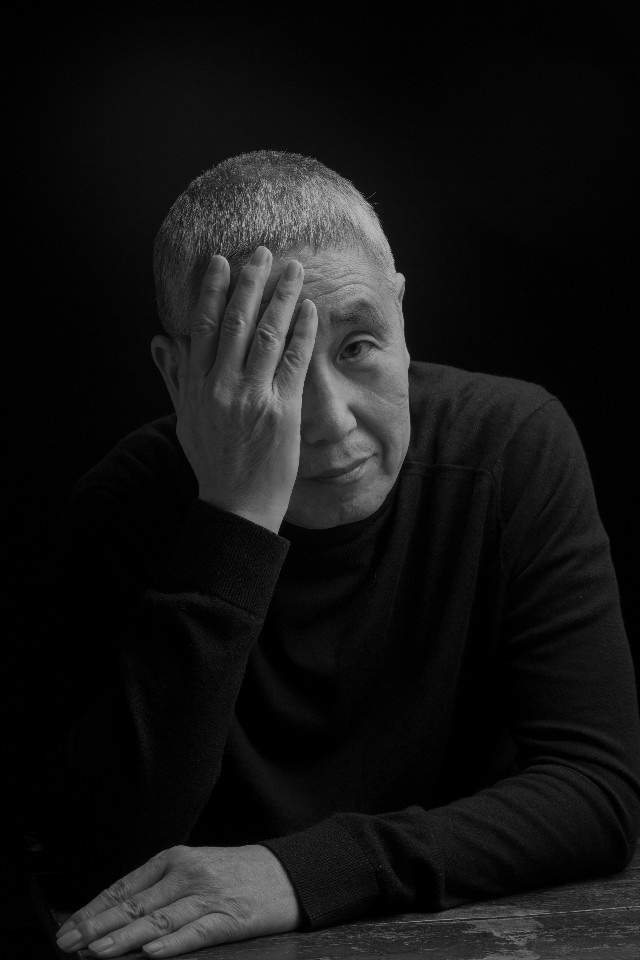 Ahn Sang-soo
Ahn Sang-soo obtained his BFA and MFA in 1981 from Hongik University, Seoul. He also received his Ph.D in 1996 from Hanyang University, Seoul and Honorary Doctor of Design in 2001 from Kingston University, London. He has been the editor and art director of the underground art-culture magazine Report/Report since 1988. In 1991 he began his professorship in Typography at Hongik University, his alma mater, and retired in 2013. Internationally, his work has been featured in many solo and group exhibitions. Ahn was vice-president 1997-2001 of Icograda, and the chairman of Icograda Millennium Oullim Congress 2000 and TypoJanchi 2001-2017. He is the 1998 recipient of the Grand Prix of Zgraf8, and the 2007 Gutenberg Prize from Leipzig, Germany. He has also received the DFA Lifetime Achievement Award in Hong Kong. In 2013, he established an independent design school, PaTI (Paju Typograhy Institute) in Paju Bookcity, Korea. AGI member.
ssahn.com
pati.kr
IG: @ssahn01
Akil Scafe-Smith
Akil is one sixth of RESOLVE, an interdisciplinary design collective that aims to address multi-scalar social challenges by combining architecture, art, technology and engineering. RESOLVE have delivered numerous projects, workshops, and talks, in London, the UK, and across Europe, as well as working with a variety of initiatives and institutions to pilot projects that introduce young people from under-represented backgrounds to concepts in interdisciplinary design. RESOLVE are also currently unit leaders at the Architectural Association, research fellows at Het Nieuwe Instituut in Rotterdam, and resident creative youth workers at the V&A East/VARI in London.
resolvecollective.com
@akilscafesmith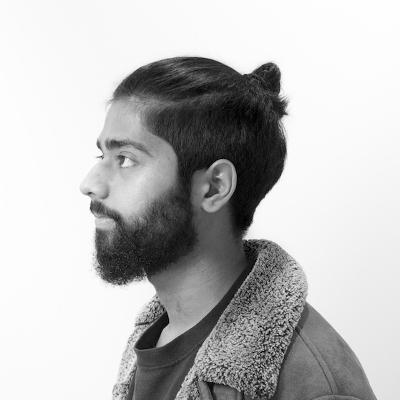 Arjun Harrison-Mann
Arjun Harrison-Mann is a London-based designer, activist and advocate for dialogue. His personal practice proposes the role of The Social Model of Disability as a design provocation, and in collaboration with Benjamin Redgrove and activist group Disabled People Against Cuts, is exploring possibilities of accessible protest through reimagining the relationship between power and presence. Having studied MA Visual Communication at the Royal College of Art, Arjun is also co-founder of Studio Hyte, and a lecturer at Goldsmiths University and the Royal College of Art. Arjun has given talks, taken part in residencies, exhibited, and designed at institutions including The Serpentine Gallery, Design INDABA, Seoul Museum of Art, The World Transformed, Furtherfield Gallery, 311 Gallery, Shape Arts and Control-Shift.
arjunhm.co.uk
studiohyte.com
accesspowervisibility.com
IG: @arjun_harrisonmann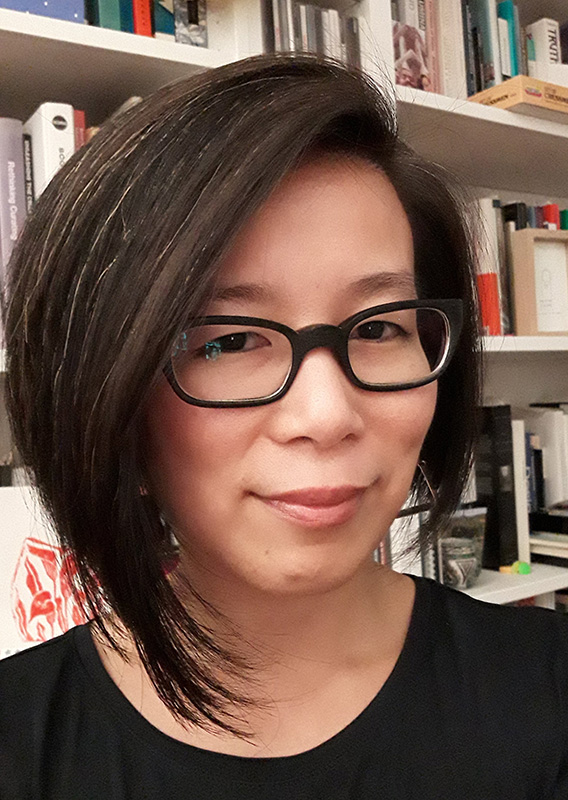 Cecilia Wee
Dr Cecilia Wee is a curator, producer and researcher who grew up in Thatcher's London. Working with experimental sound, performance, visual art and design practices, she is passionate about addressing issues of equity and precarity in the cultural sector and beyond, with a focus on economic systems and infrastructures for art and social action. She has edited books, curated exhibitions, produced events, led workshops and research projects with organisations including Akademie der Künste Berlin, Artsadmin, Autograph ABP, Central School of Speech and Drama, Heart of Glass, Paju Typographic Institute Korea, Resonance FM, Sound and Music, and Tate Public Programmes. Cecilia is Chair of LADA (the Live Art Development Agency), founder of tdwm studio, a creative agency centering work by artists from marginalised communities, and is Visiting Tutor in Visual Communication at the Royal College of Art.
ceciliawee.com
Twitter: @ceciliawee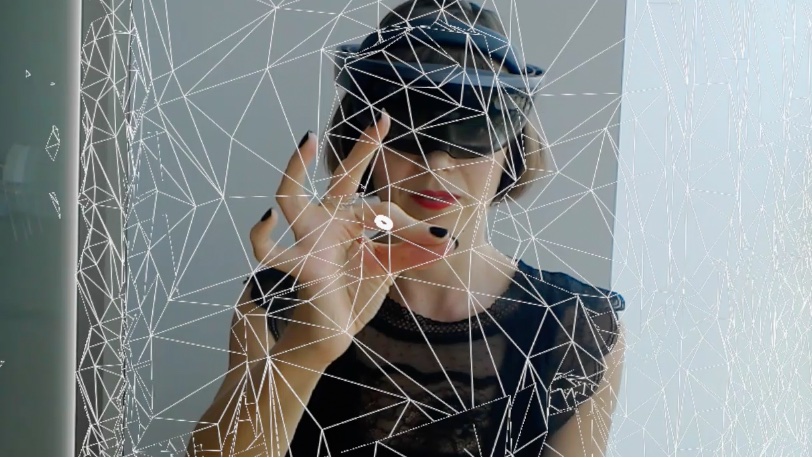 Jane Gauntlett and Tessa Ratuszynska
Jane is an internationally recognised artist, writer & director. Jane's solo work is inspired by a fascination with human connection and human rights. Her key interests are in the power of storytelling, advances in technology and audience impact.
Jane starts with a story & explores the best platform on which to tell it (interactive theatre, interactive audio, game, 360 film, virtual reality, augmented reality, mixed reality, spatial computing, projection). Jane has been working at the intersection of tech & arts for 12 years, she has a proven track record making high quality work that tours internationally at festivals, galleries and community spaces.
Tessa Ratuszynska is an artist, producer and documentary maker based between Bristol and Glasgow. They are currently completing a practice based PhD in VR Non-Fiction at the University of the West of Scotland. Tessa has worked with Jane as a creative producer (In My Shoes: Intimacy, TrueLove) and as a PA.
jane-gauntlett.squarespace.com
Twitter: @JaneGauntlett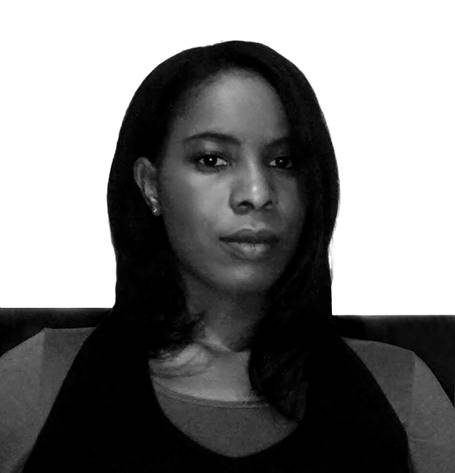 Natasha Trotman
Natasha Trotman is an Equalities Designer and Researcher whose practice explores extending the frontiers of knowledge around mental difference, which includes non-typical ways of being, marginalised experiences in addition to also reframing mainstream notions of equality, equity, diversity, and inclusion. This is done via an intersectional design lens; involving the forming of physical interactions through investigative play and policy design. A Fellow of the Royal Society of the Arts, member of the Chartered Society of Designers, member of the Institute of Equality, Diversity Practitioners(MIEDP). Natasha is currently an artist in residence at Somerset House's studio 48, consultant for Wellcome, sitting on the WCIT Advisory panel. Natasha has been selected as a 10×10 emerging Artist by the British council and named on the Shaw Trust Power list Top 100 Influential Disabled People 2019 & 2020.
natashamtrotman.com
IG: @Trottykins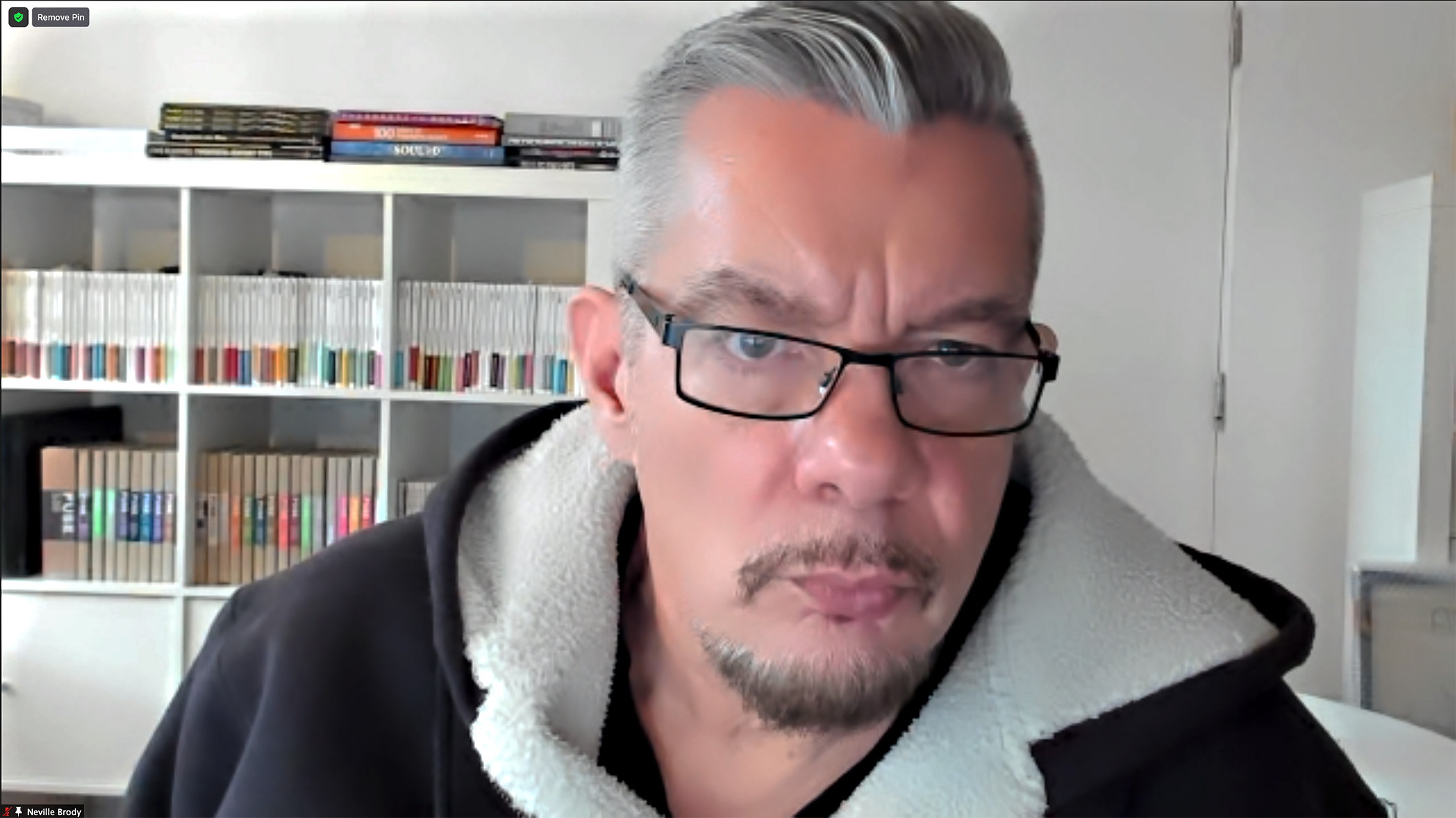 Neville Brody
Brody, Professor at the RCA's School of Communication, runs the design studio Brody Associates from its North London location, working worldwide with clients such as Channel 4, BBC, Shiseido, Christian Dior, The Times, Coca-Cola, Mayo Clinic, Supreme and Samsung. He is a Royal Designer for Industry, and received a Special Commendation in the Prince Philip Designer's Prize. Previously President of D&AD, Brody has always led his practice through experimentation and exploration, through influential projects such as FUSE and the Anti Design Festival, and has continually placed a key focus on education and how it could develop to better support creative development and opportunity. His work continues to be widely exhibited and published.
www.brody-associates.com
IG: @brody_associates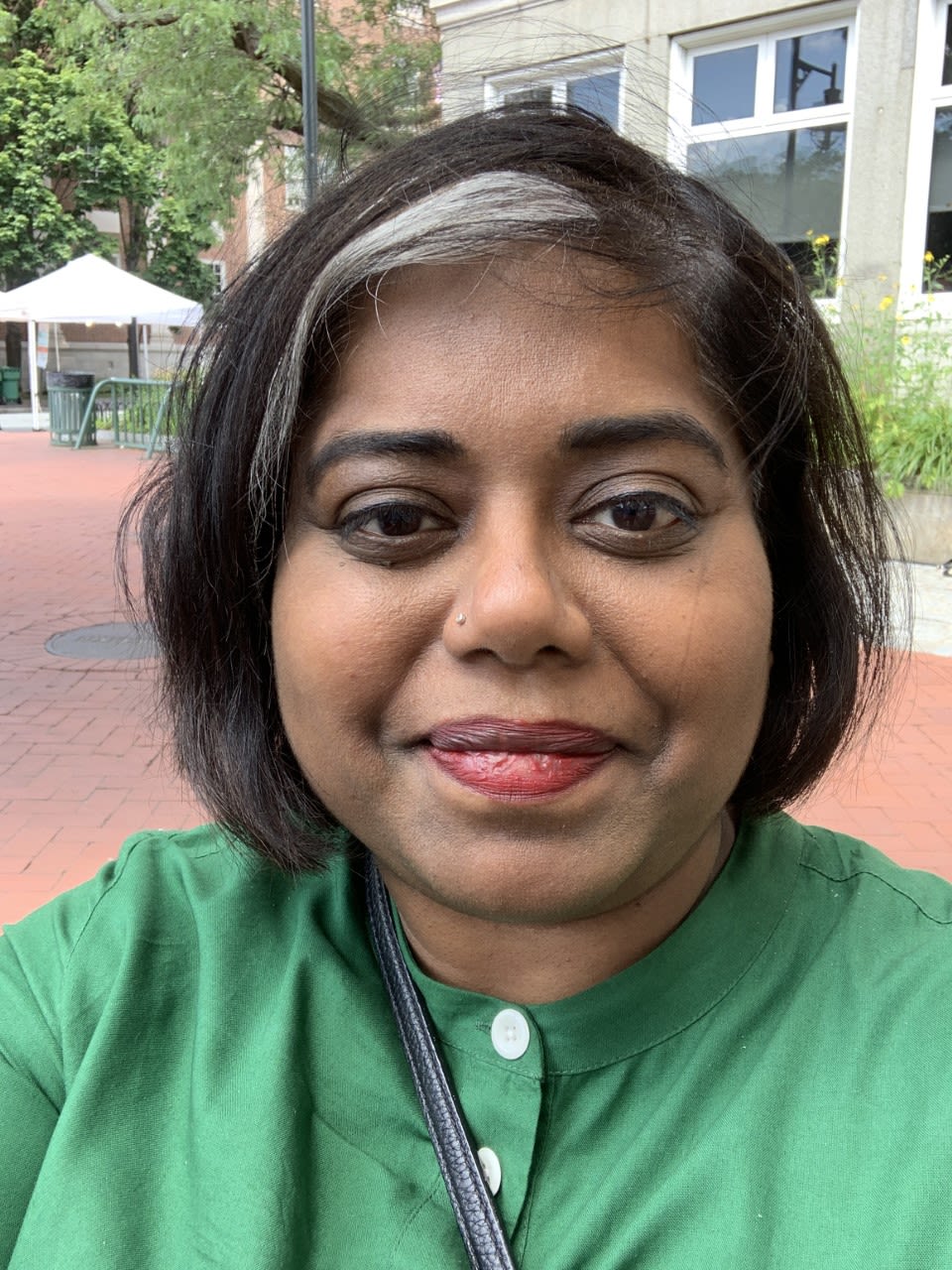 Rathna Ramanathan
Dr Rathna Ramanathan is an international graphic design practitioner and researcher known for her expertise in intercultural communication design and typography, and non-mainstream and experimental publishing practices. Rathna is Dean of Academic Strategy and Reader in Intercultural Communication at University of the Arts London. Rathna was Head of Programme for Visual Communication in January 2015, before taking up the post of Dean of the RCA's School of Communication from 2018 until December 2020. Prior to joining the Royal College of Art, she was senior lecturer on the Graphic Communication Design Programme at Central Saint Martins College of Art and Design. Rathna received her PhD from the Department of Typography and Graphic Communication at the University of Reading. She has an MA in Communication Design from Central Saint Martins College of Art and Design and a BA in Fine Art from the University of Madras. Rathna is a children's book author; she works in collaboration with writers to create graphic picture books for adults and children. Titles have included In the Land of Punctuation (2014) and Anything but a Grabooberry (2003), both published by Tara Books.
m9design.com
Twitter: @ratwoman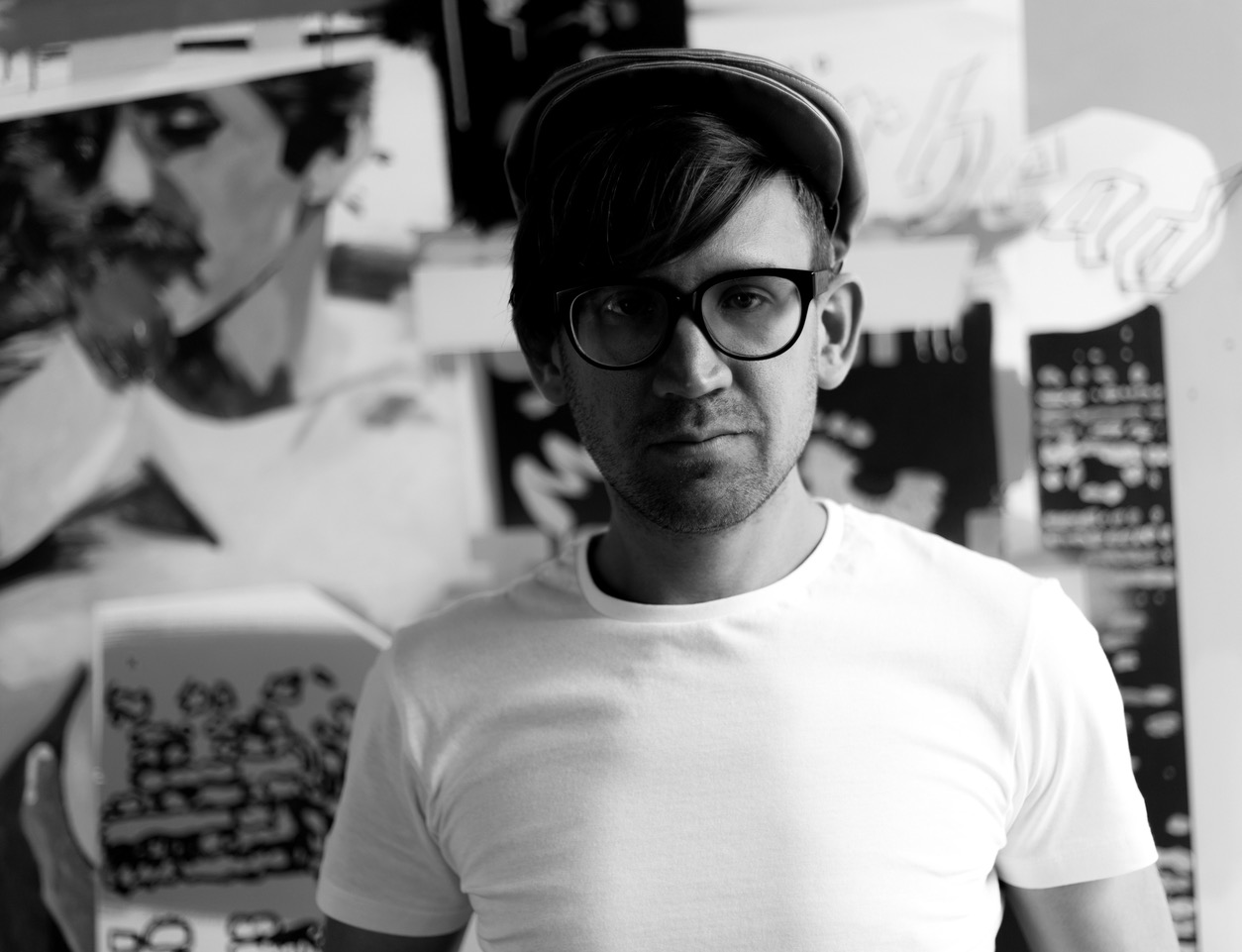 Stuart Semple
Stuart Semple (born 1980) is a multidisciplinary artist working across painting, sculpture, happenings, technology, and activism. He is well known for his sociologically engaged works that often discuss youth politics, accessibility, and democracy. He is perhaps best known for his internet performance pieces: The Pinkest Pink and Blackest Black. Recently his focus has been on 'social works' such as major public art projects for cities like Denver and Melbourne and 2020's Artist job Centre in London. He is an ambassador for the mental health charity Mind, founder of CultureHustle.com (a nonprofit art materials initiative), and VOMA, the Virtual Online Museum of Art. He has enjoyed several solo exhibitions dedicated to his work over the last 20 years in London, NYC, LA and HK. His HappyCloud project has been presented at Denver Art Museum, Tate, Hong Kong Art Center and the Whitworth Manchester.
stuartsemple.com
IG: @StuartSemple