Gamut by Collaborate or Die
Ricky Stoch
April 26th, 2019
Collaborate or Die (COD) was not my first choice elective for my first year at RCA. In fact, if I'm honest, it wasn't even really my second choice. It was the default I put down because I had to put down two options and I was sure I was going to be placed in Research, Design, Publish. I was placed in COD and sitting in Rathna's office, entitled and petulant arguing why RDP was where I should be, she looked me dead in the eye and said, "you already know how to research, COD will challenge you and shake you up in a way that RDP won't." She was, of course, right.
COD has been difficult, humbling, frustrating, heartening, disheartening, annoying, fun, interesting, challenging and every other contradictory adjective in between. We started as a team of eight and ended as a team of four and, against the odds, pulled off a publication of which we are all incredibly proud.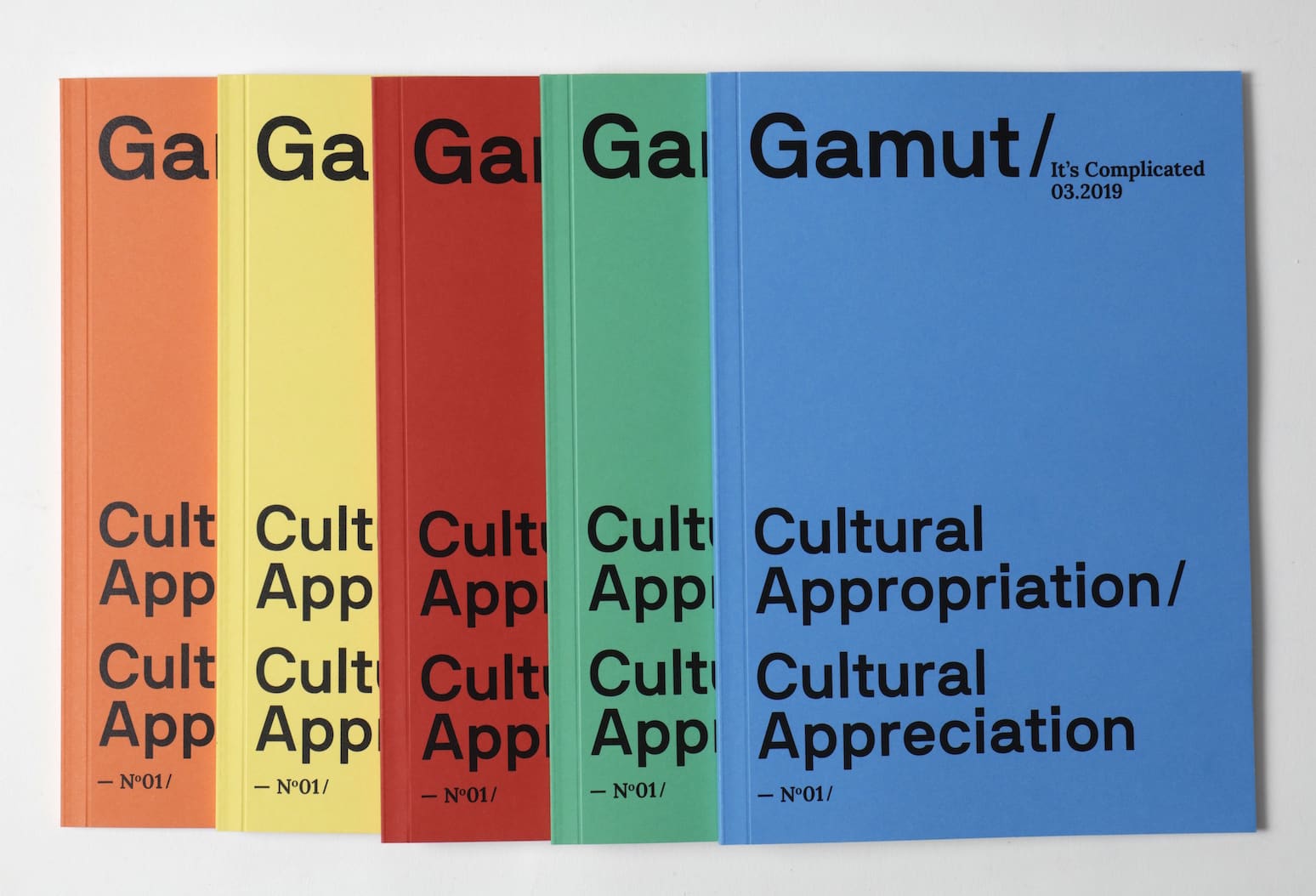 Our final project culminated in a publication that we launched at Pentagram's London offices to a crowd of over 60 people, some who we knew and others we didn't.
I could wax lyrical about the event and what our publication is about but instead, I will leave you with the editorial statement we wrote to introduce our publication – Gamut /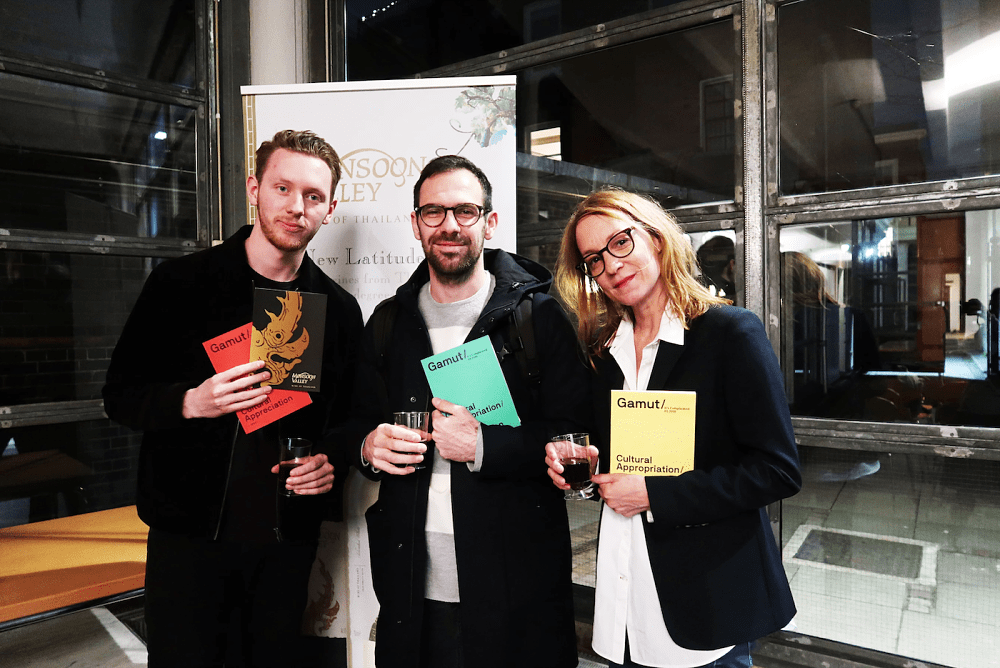 ---
For our elective course, Collaborate or Die, at the Royal College of Art we were tasked with putting together a publication. This was daunting, not only because we are a small team and had limited time, but because we had the freedom to choose the topic of the publication. It could be about anything.
After many coffees, hours of talking and brainstorming one of us mentioned her interest in the idea of cultural appropriation versus appreciation. It was like a collective light switch had been turned on. More coffee. More talking. More brainstorming. We realised the topic had traction because we couldn't find an example that we unilaterally agreed was appreciation or appropriation.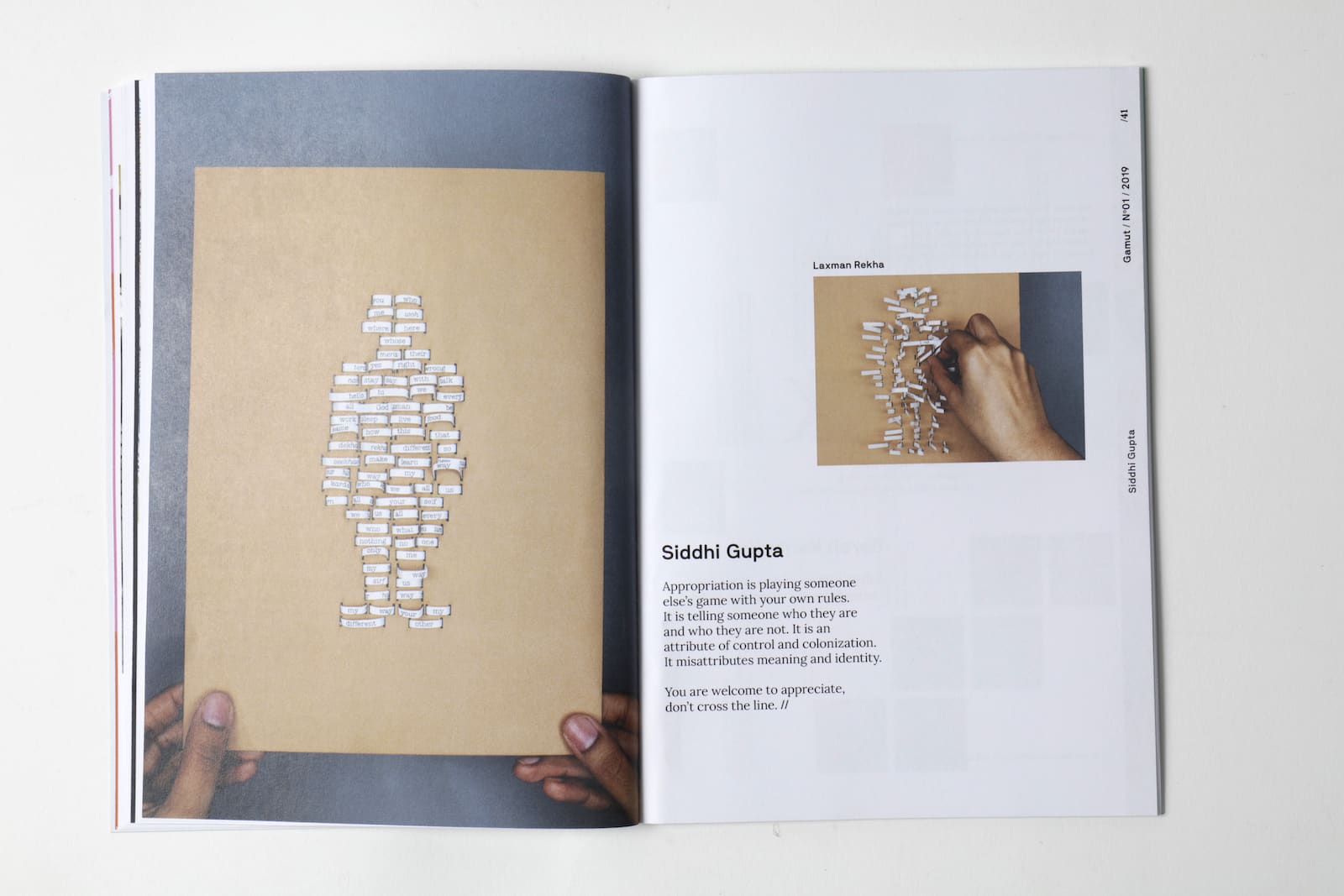 Enter Gamut – a publication committed to exploring the blurry line between two juxtaposing ideas. Our first edition is dedicated to our original debate, Cultural Appropriation versus Cultural Appreciation. We wanted to create a space for people to voice their opinions and provoke further discussion on the topic.
We invited a wide range of people, from illustrators and graphic designers to ceramicists and writers, to contribute to Gamut by sending us their responses to the topic. We wanted to gather as wide a range of perspectives on the subject as possible.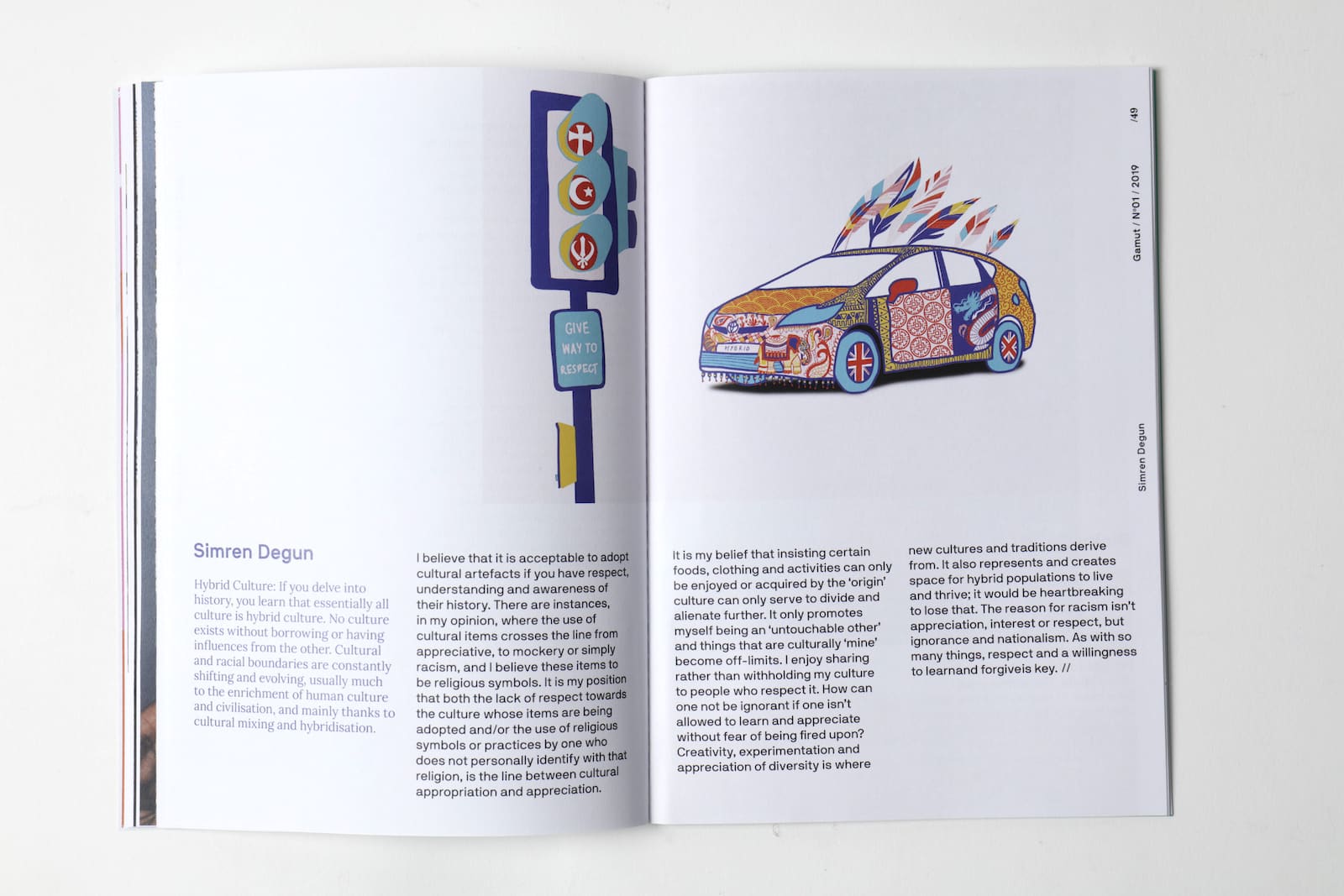 Working together, our goal was for Gamut to be as collaborative as possible. To achieve something together that we could never have done independently. In our capacity as editors, content makers, creative directors, digital designers and curators we strived not to impose our judgments on the submissions we received. Rather, we wanted to curate a space that represents a broad spectrum of opinions.
That said, while trying to include as many perspectives in this publication as possible, we acknowledge that it only scratches the surface of this complicated subject. We invite you to continue the conversation by submitting your response on our website: gamutpublication.wixsite.com/gamut – we look forward to seeing your addition to the debate.