I like your work by Discovery Channel
Julia Mahrer
June 19th, 2018
'I Like your work' acts as a…to…your…
Discovery Channel is one of the Royal Collage of Art's School of Communication Electives and is situated in the Experimental Communication pathway. 

It channels you through a series of questions, situations, locations, identifications: starting from a happening in a public space with 'Forcing the situation' and ending with a practical reflection on social and collective consciousness with the 'Pop Record'. In between: investigations on scale, energy forces, shock tactics, private, public, weather conditions and seduction.
It leads you to unspoken questions such as:

What is relevant to our contemporaneity?
Do we reflect in our practice what we do in real life?
Do we question the unquestionable?
Do we bond with the world surrounding us?
One of my peers, Liyu, wrote to me about 'Discovering who I am, what I want to do and why I want to do that. This is the core of my first year practice. I believe that the inner desire of a person, is the most honest response reflected in the work.'
Let's say, Discovery Channel isn't an easy ride. Actually, it's a hell of a ride, and your imaginative car has no breaks. Truth is you don't want to stop at all, because you're free to go. Some close their eyes to enjoy the ride, others are dealing with nausea.
Reimagine > verb:
re-imagine; reinterpret (an event, work of art, etc.) imaginatively.
Imagine walking into Garden House, in White City, on a Thursday morning. You may have not slept well at night, you may have not finished that cigarette, you may be incapable of reminiscing about your last working week. Imagine sitting down on one of those too-stable chairs, next to the canteen, and asking yourself again 'Why is the ceiling so white and bright?'. Imagine saying hi to friends and staff while walking to your studio and slowly intaking the rhythm of this new, white day.

But also try to re-imagine. Re-imagine walking into Garden House, in White City, on a Thursday morning. You may have not slept well at night, because your head was thinking too much. Jon Wozencroft – if you're reading, we acknowledge the importance of sleeping – it's just that sometimes your mind does not want to shut down. Re-imagine your brain: ideas are jumping all around, hysterically. Re-imagine running through the floors looking for last minute set up materials, laughing a bit here and there, or just a quick salute while hiding a hammer in your hand palm. Re-imagine the Red Room getting completely turned over, breaking the law of the Supreme White City Office Court. Re-imagine. The room has now become a sound space, a time capsule, an energy aligner, a discussion table, a performance stage, an exhibition space, a house been robbed, a cinema, a vocal orchestra. You can breathe.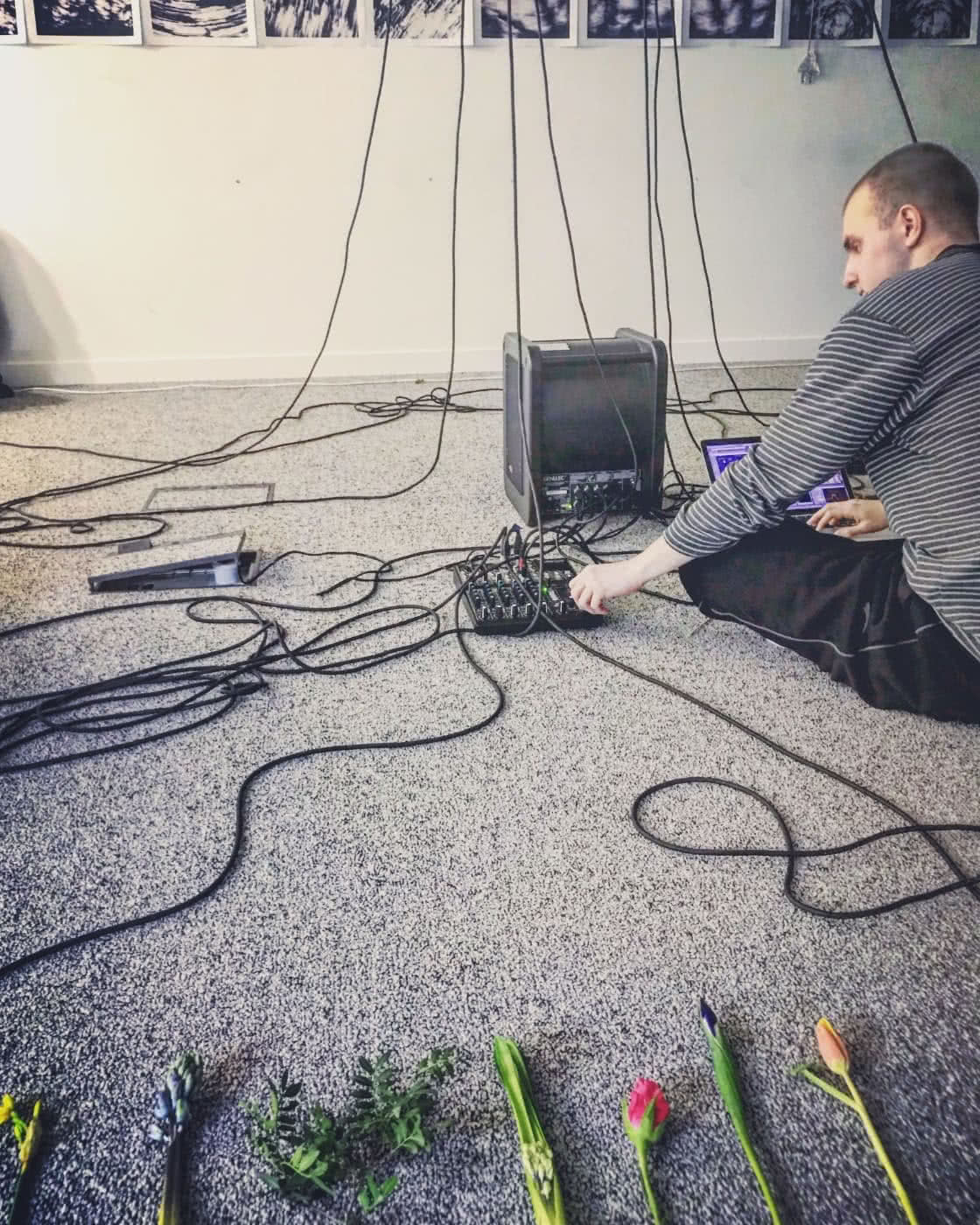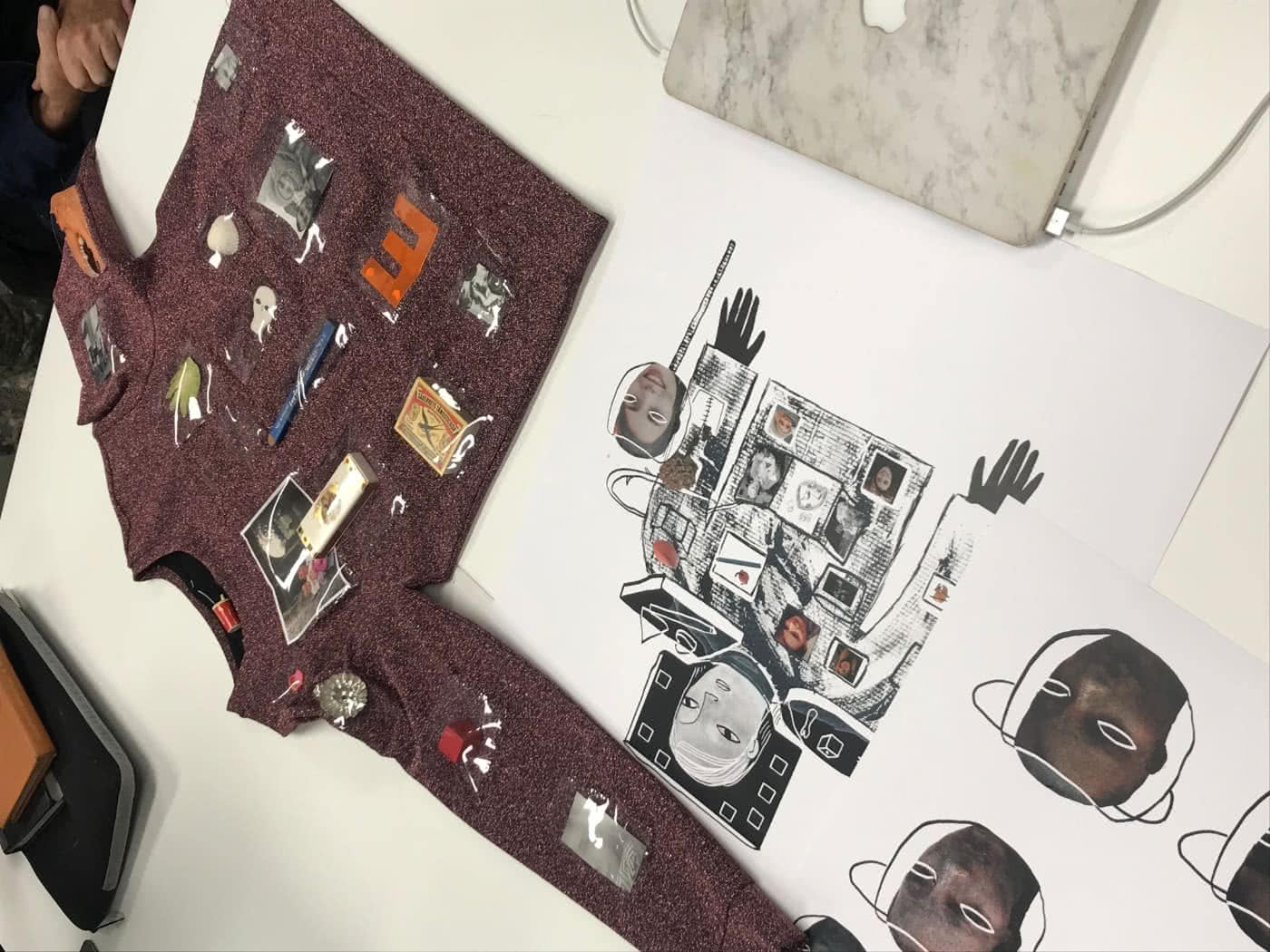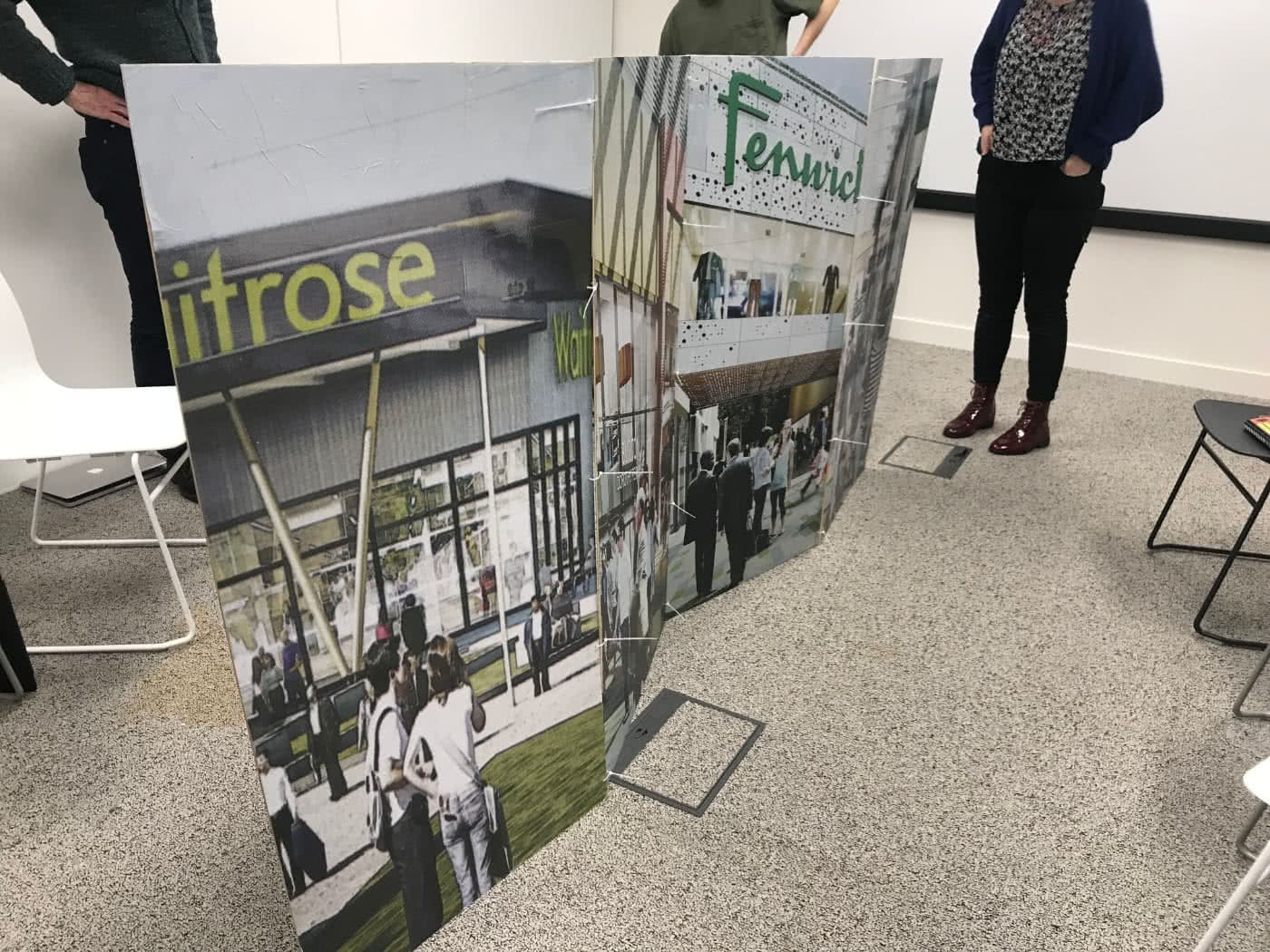 Everybody seems to find his own rhythm - some infuriated, others calm as a lake.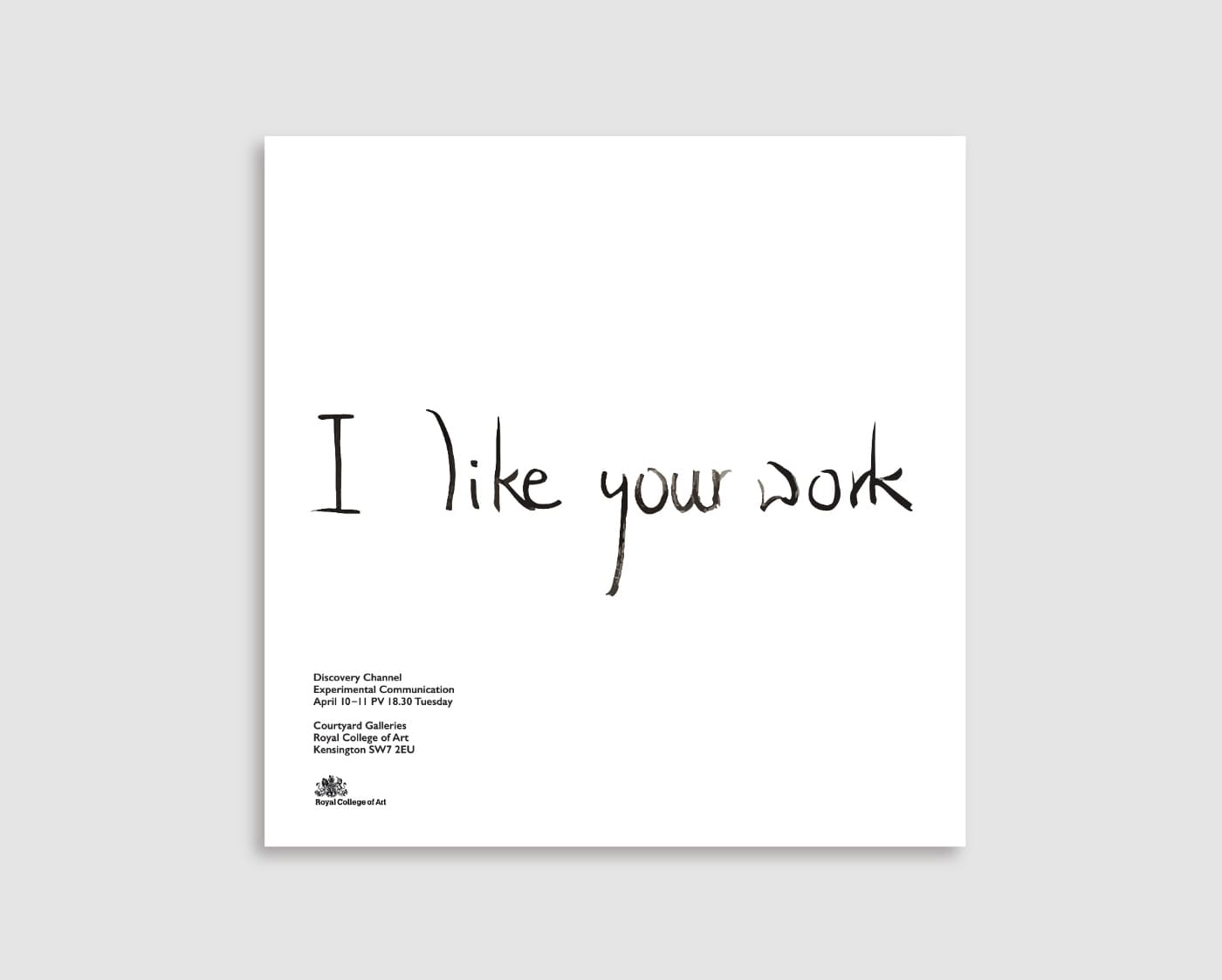 Imagine: I like your work. Re-imagine: I really do.
The name of our exhibition came from one of Liyu's pieces, a minimalist white canvas with written text on it. Triggering it's content, 'I like your work' wants to be an open conversation.
Are there rules and manners in society that make us lie, in good faith?
Do we say certain things because we connect the social status to the person we are speaking to?
Are we genuinely true when we converse about our work?
Do we dialogue with its context?
We reimagined the physicality of White City because we felt we had to. And so we felt about the exhibition space. And that is how yellow appeared.
I should mention that Wassily Kandinsky , in 1909 – 99 years ago, created an experimental theatre piece, called 'The Yellow Sound'. The plot describes a child and an adult performers, one representing life and the other representing death. It also included other vague figures, such as some mysterious 'intensely yellow giants'. Is this a fragile coincidence? I don't think so. Should the space become one of these giants? Yes.
Yellow is one of the most controversial colours, it reflects joy and positivity, yet it also represents danger. It is a screaming butterfly. So we fearlessly embraced the challenge and painted everything.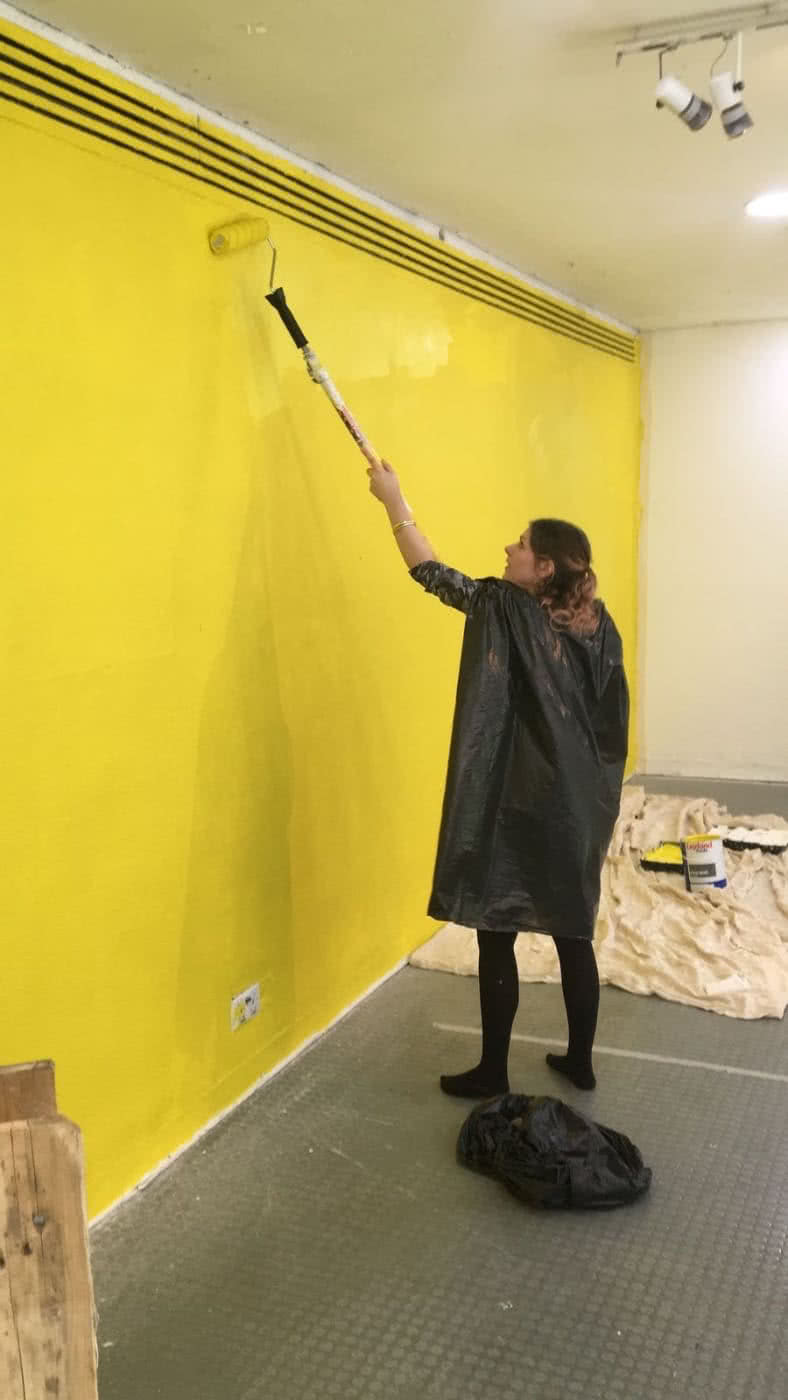 48 hours and some yellow cheeks later, we were able to take over the place. Humble wood pallets would be the tricotè, the rope that brings everything together, while each one of us had the opportunity to re-imagine his own square space.
David Glück decided to cut the pallet in half and lean the two pieces on the wall as support of an audio-visual experience into the elements of 'rain'.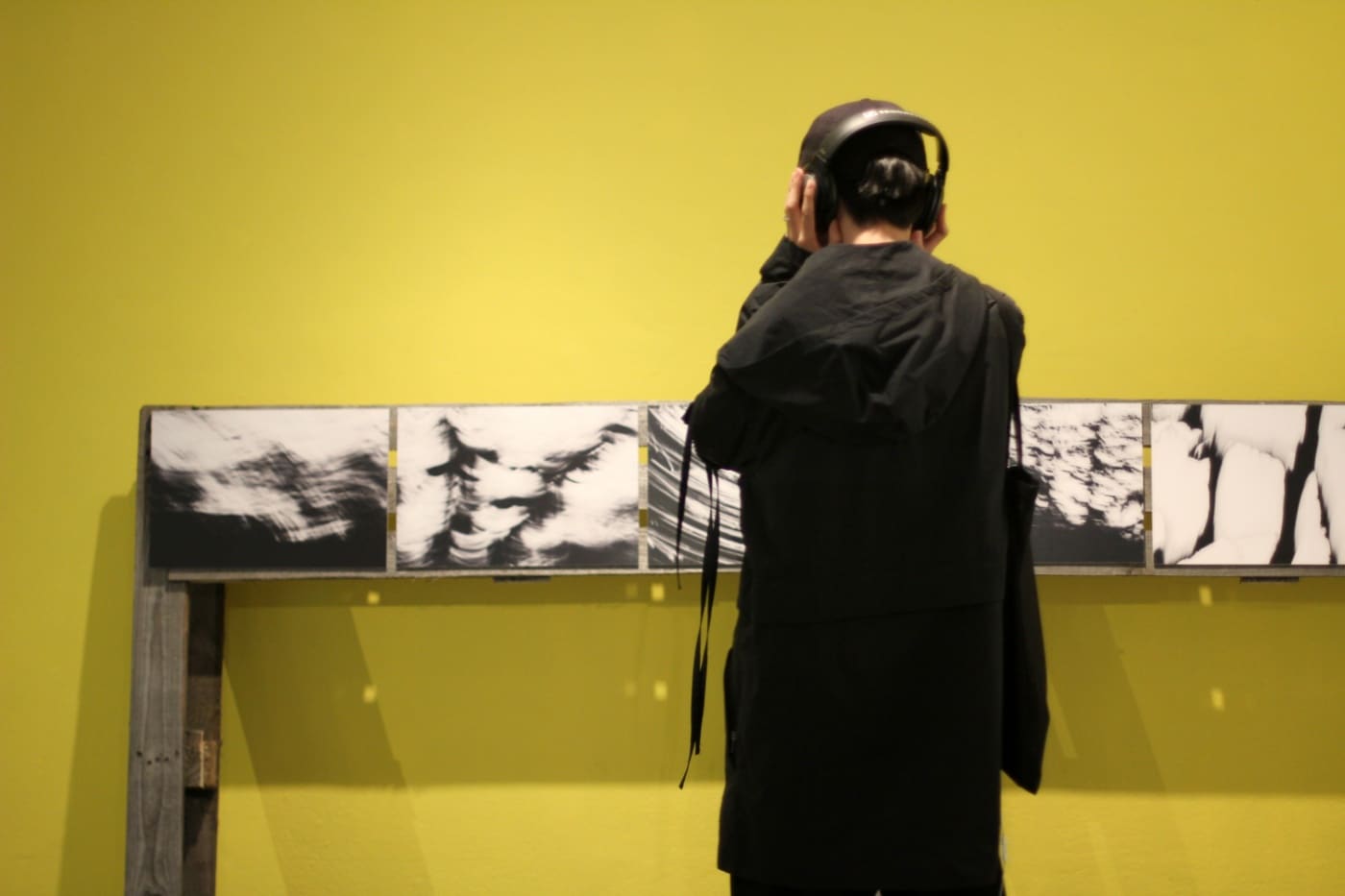 Liyu Xue presented a conceptual piece called 'I Imagine I Know You', which is made of two clay cubes (one painted black and the other is in its original pinkish colour) and a piece of hand-writing of the work title, reflecting on mono-directional communication.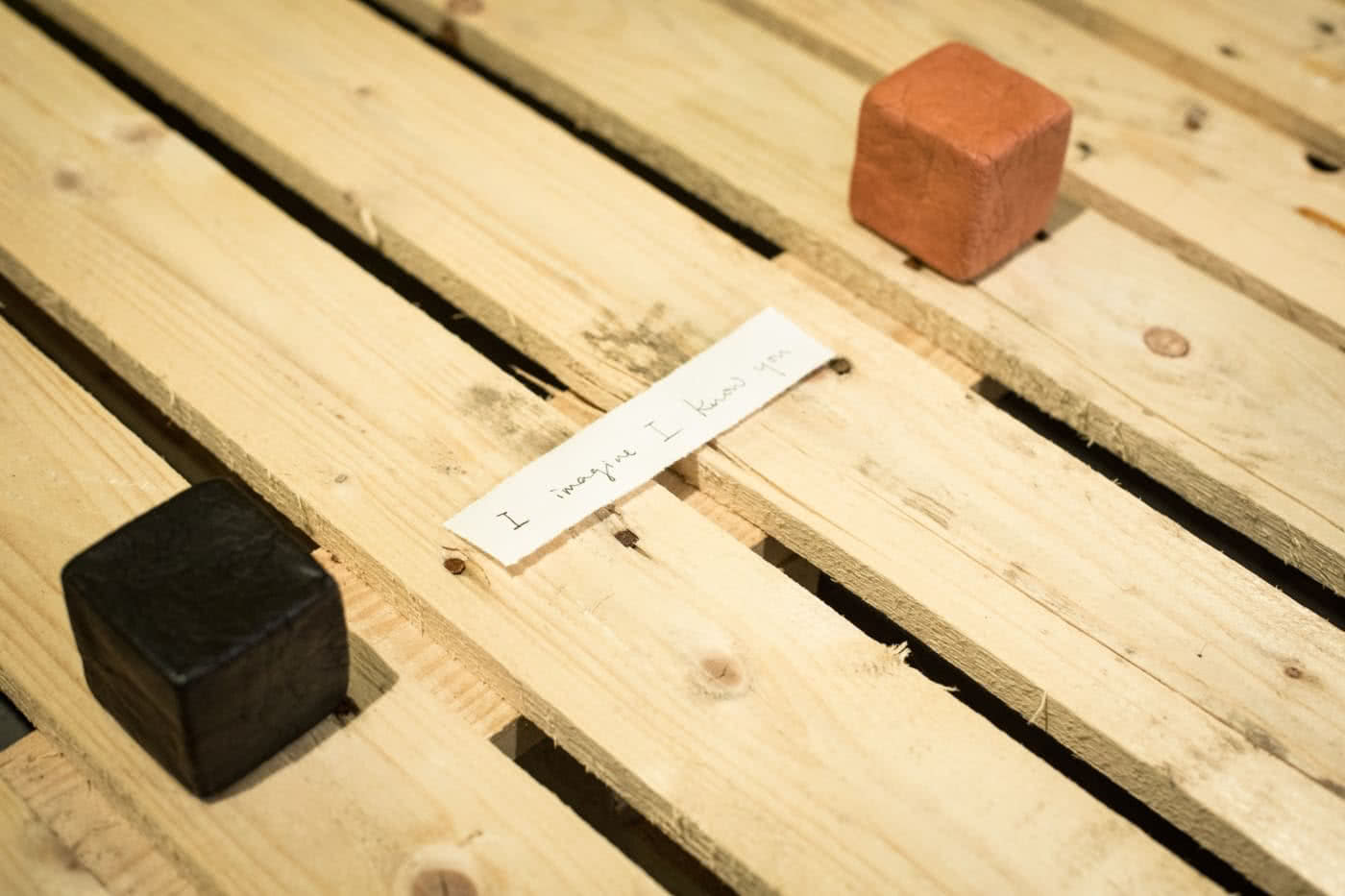 Amanda Ahopelto transformed the wooden pallet into a veiled projecting cubicle, focused on popular subculture music.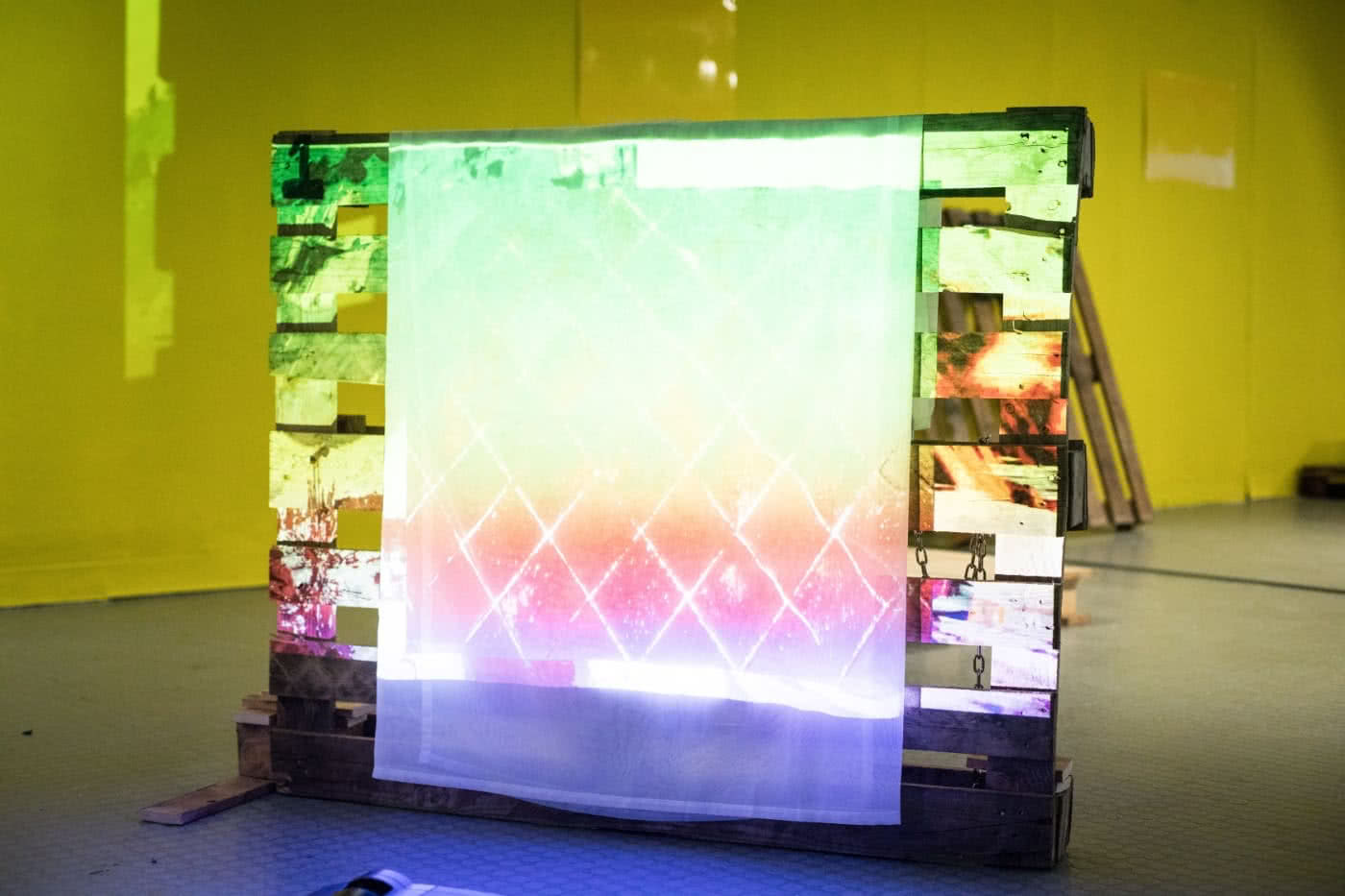 Vanessa Periam decided to use the pallet as a horizontal stand, holding leaflets and headphones for a collective performance happening at the private view. Would you ever have imagined singing 'Suspicious Mind' loud and clear in a room full of complete strangers?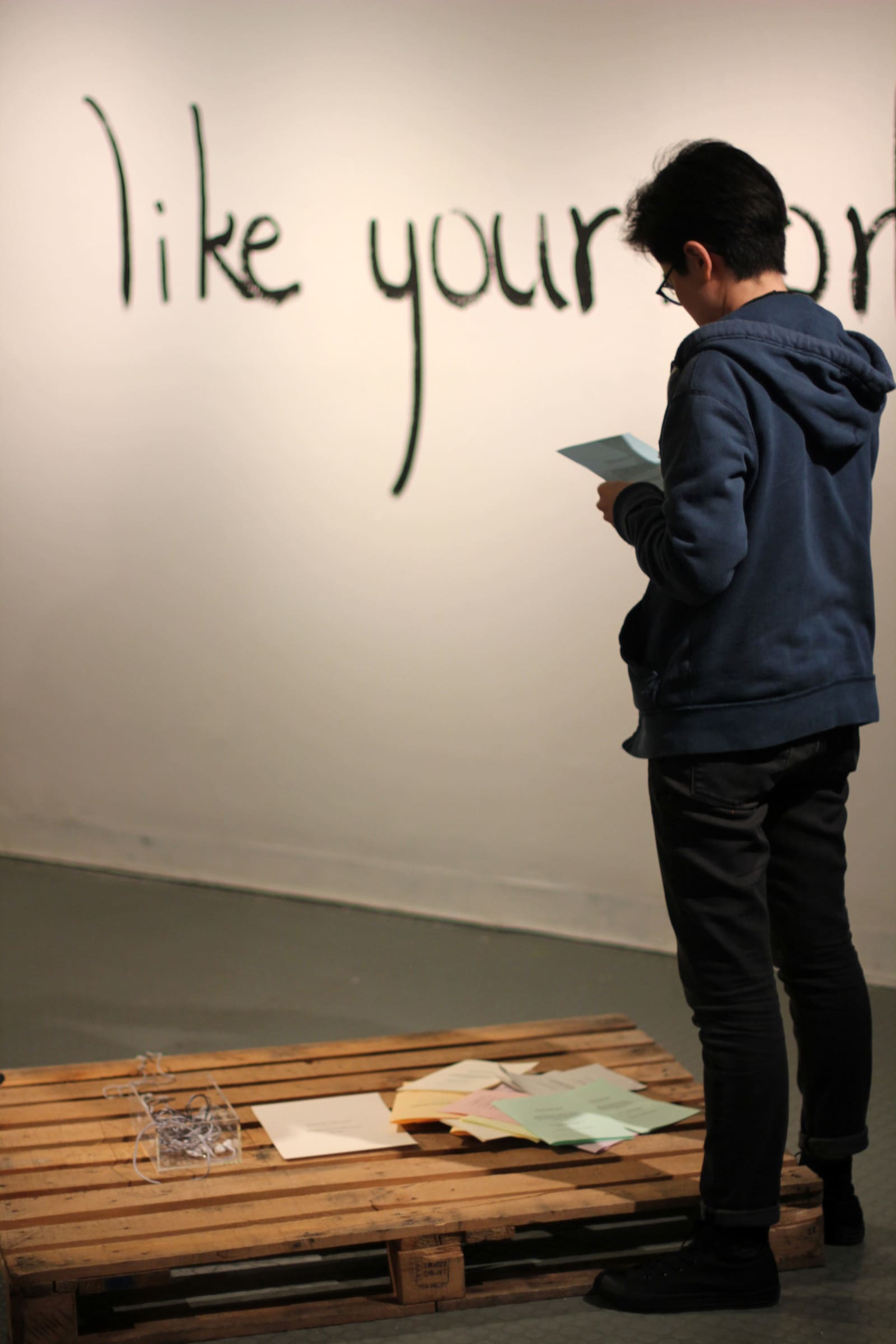 Jack Warne presented a tridimensional and experimental triptych: painted pants, canvas made with the pants, and printed close up of the colour expansion of the pants, as a narration of a journey.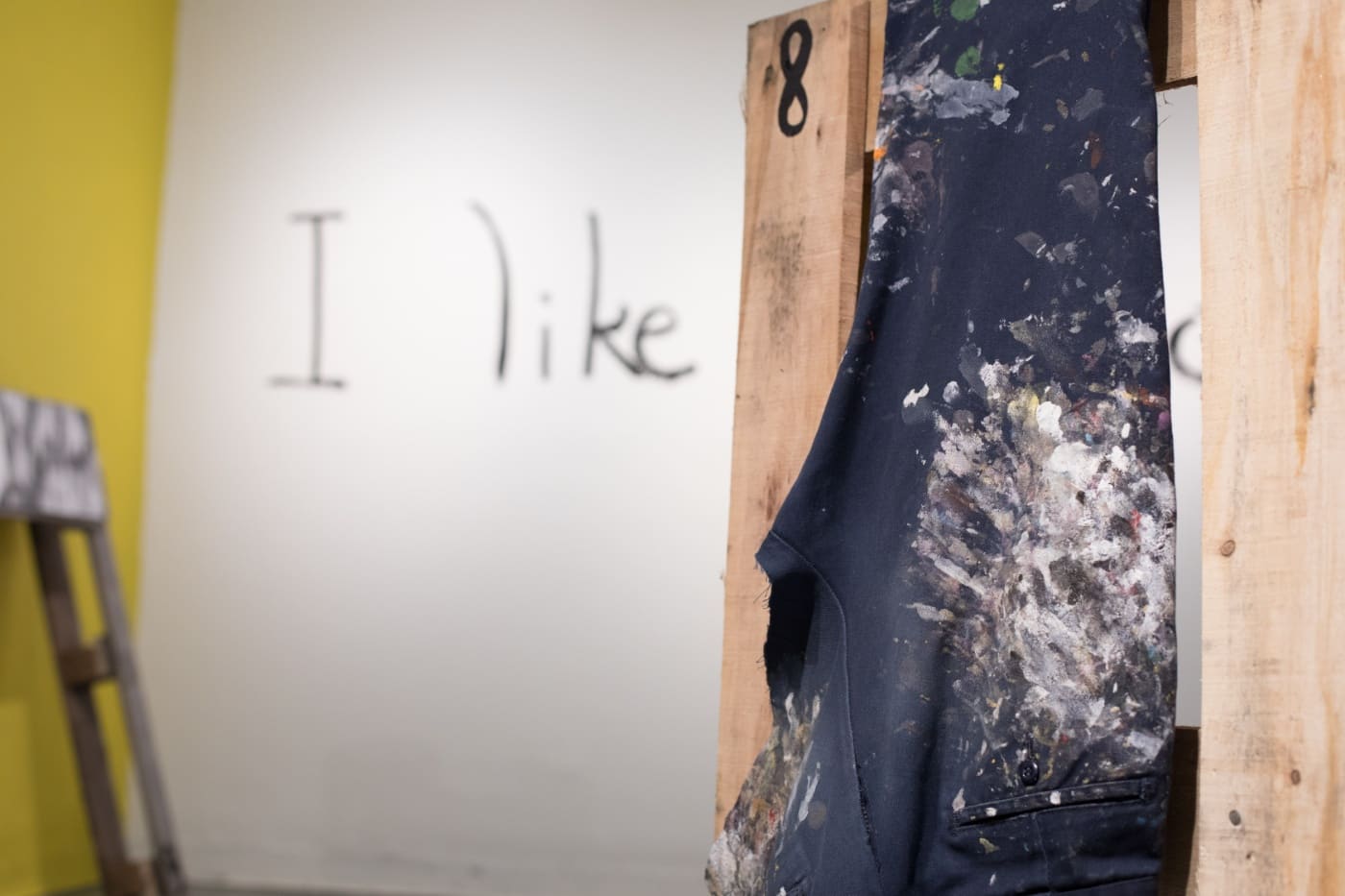 Just to name a few others… Georgina Warshall exploring feminism in animation, Andrew Dhesi presenting an experiential piece in response to a particular Instagram feed, Emily Evans presenting printed illustrations on mysterious sci-fi stories, Alicja Biala displaying a video exploiting and referring to social media in the contemporary psychosocial context, Tayyib Cayirli sharing VR experiences on domestic violence, and myself performing a poetic analogy for life through the idea of weather influencing us.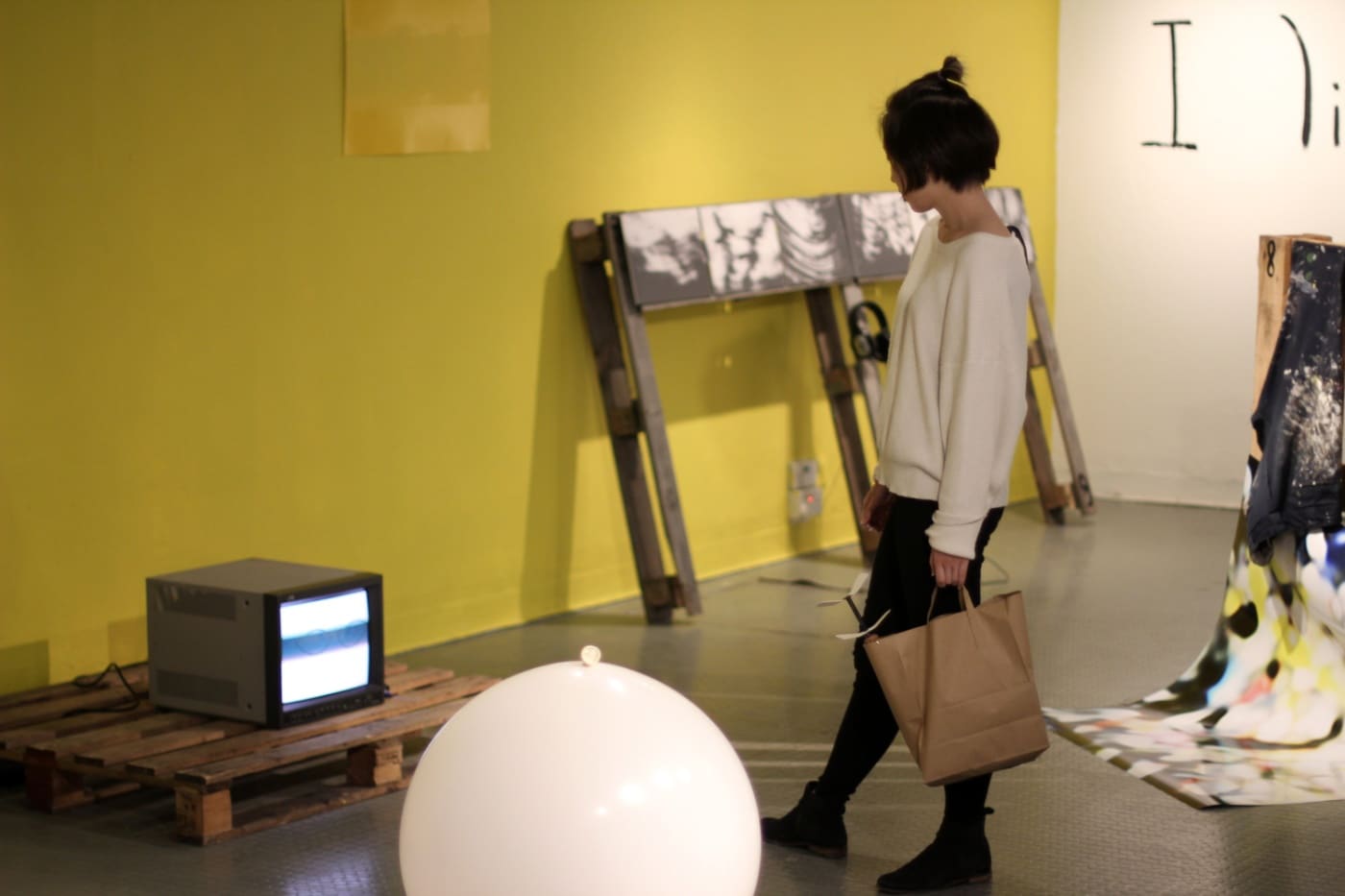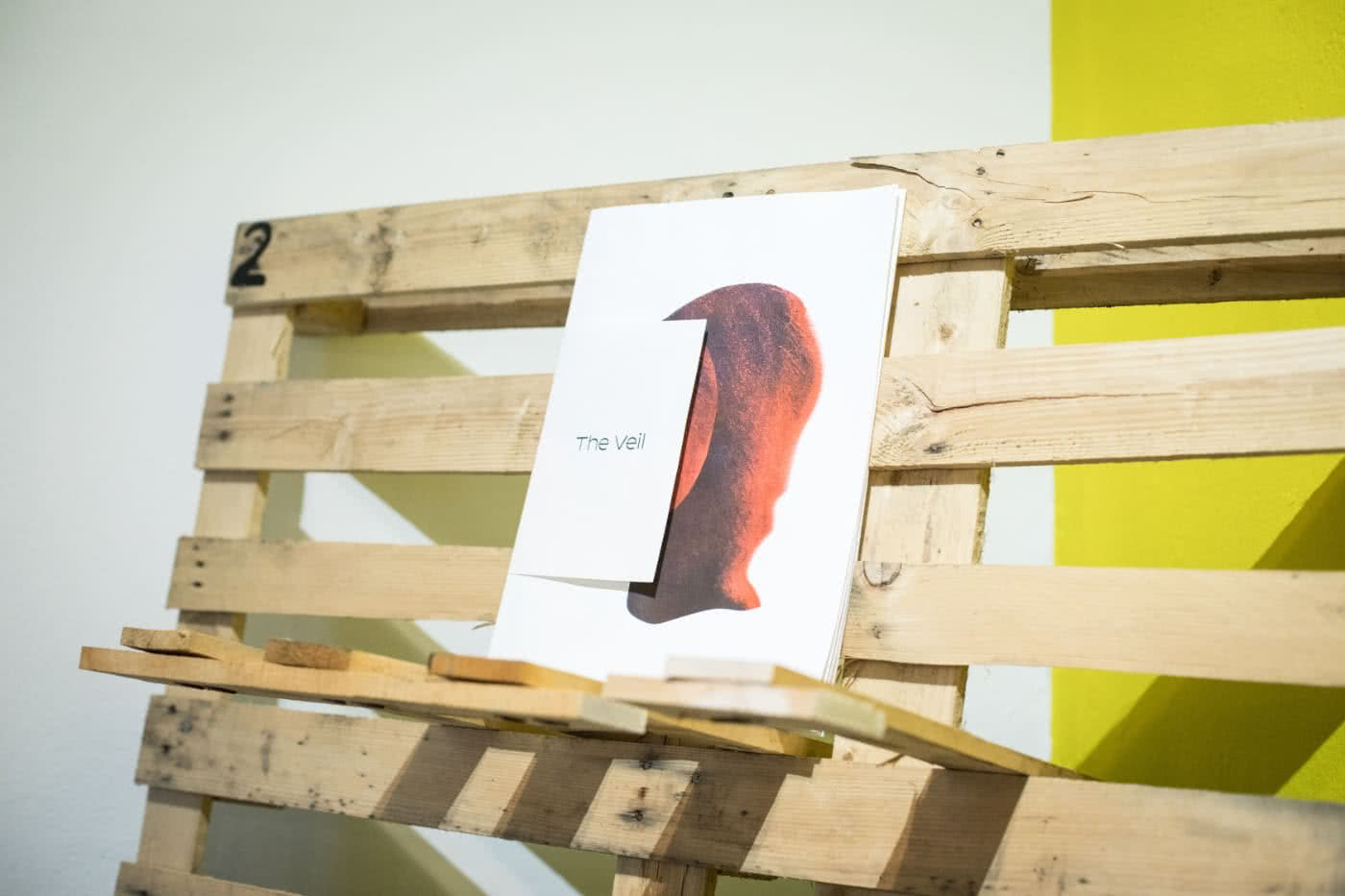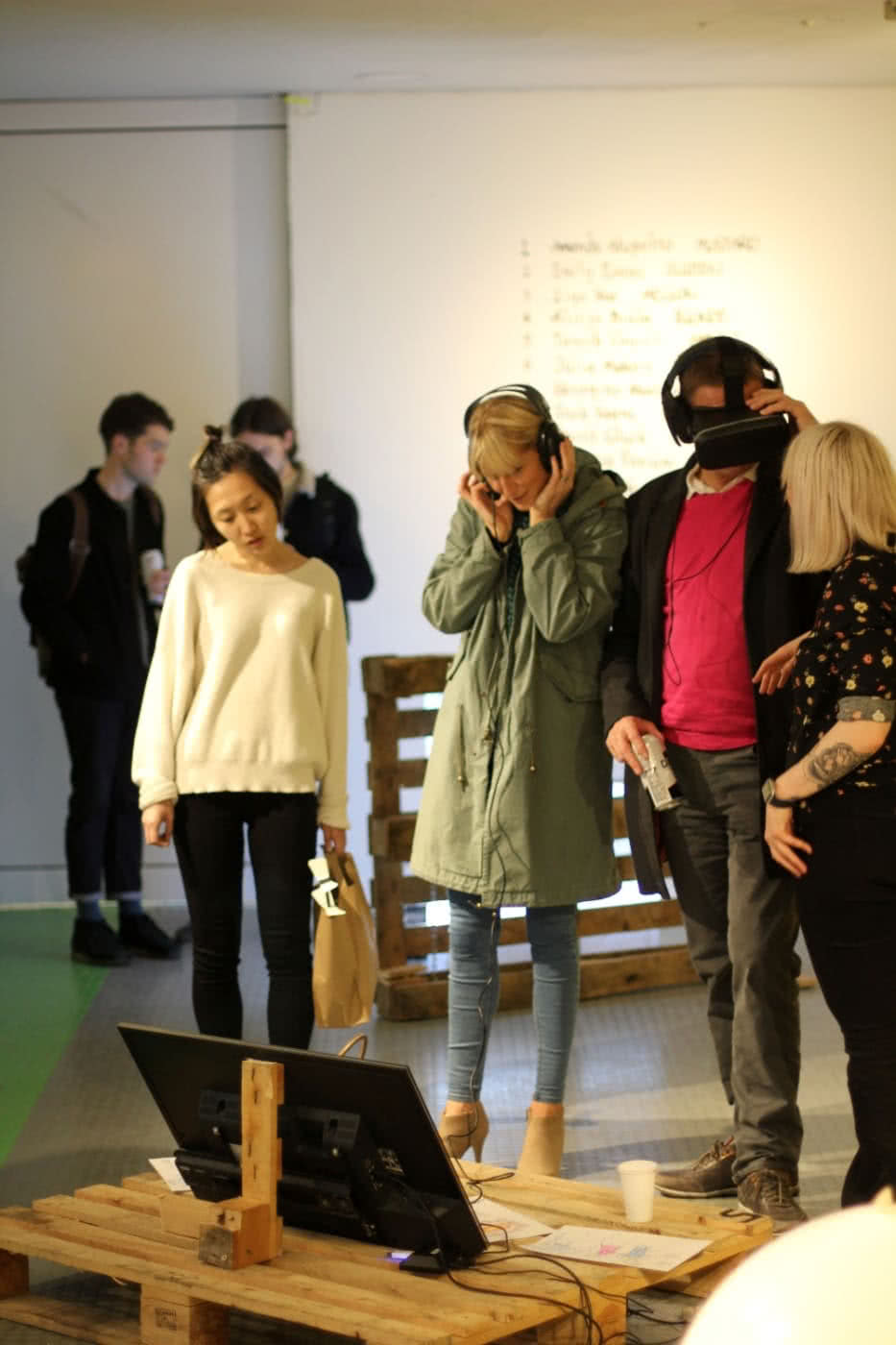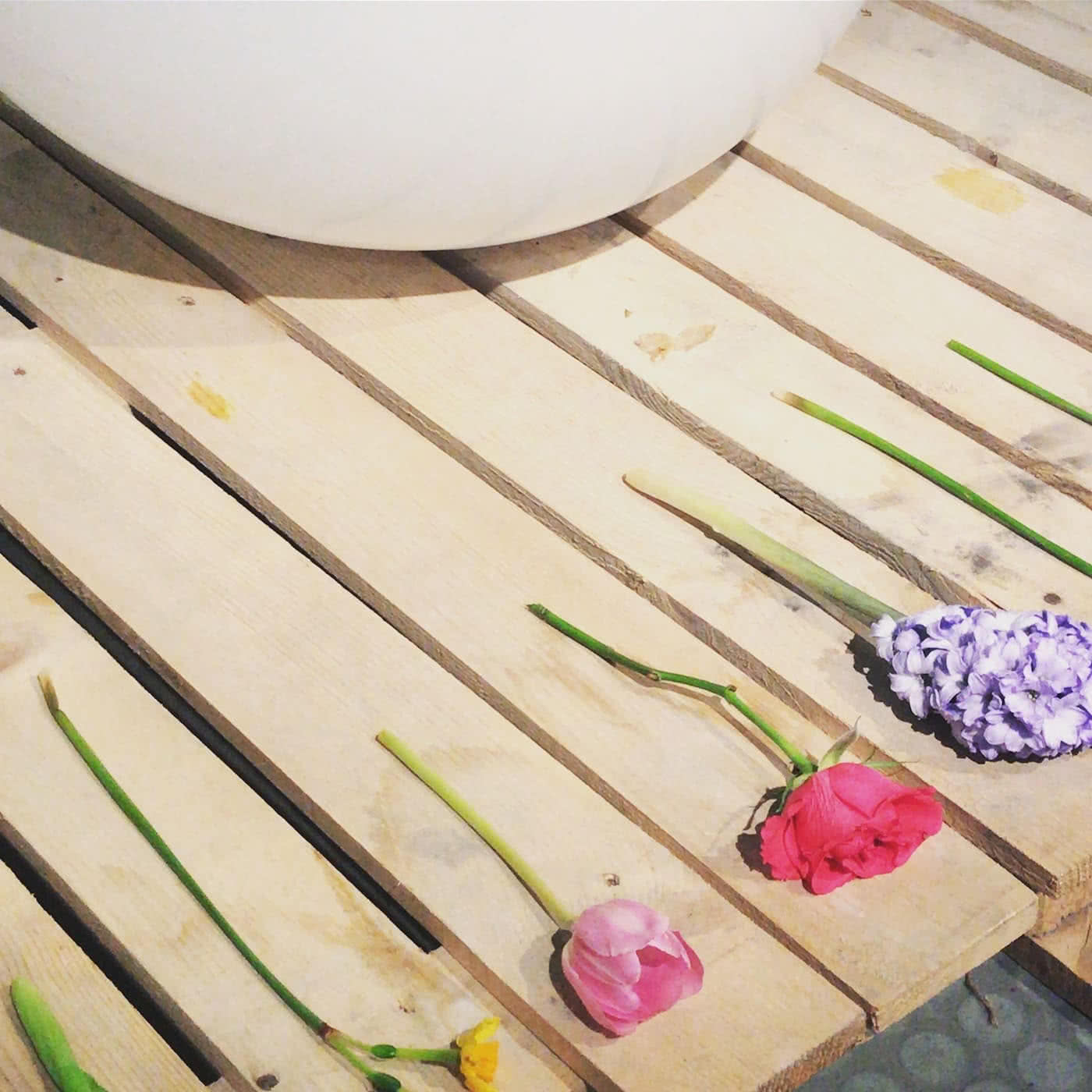 Now, imagine the Private View has come to its conclusion, and reimagine a night full of sound performances and happenings, which somehow saturated the brutalist nature of Kensington's Courtyard Gallery's architecture. It was magic.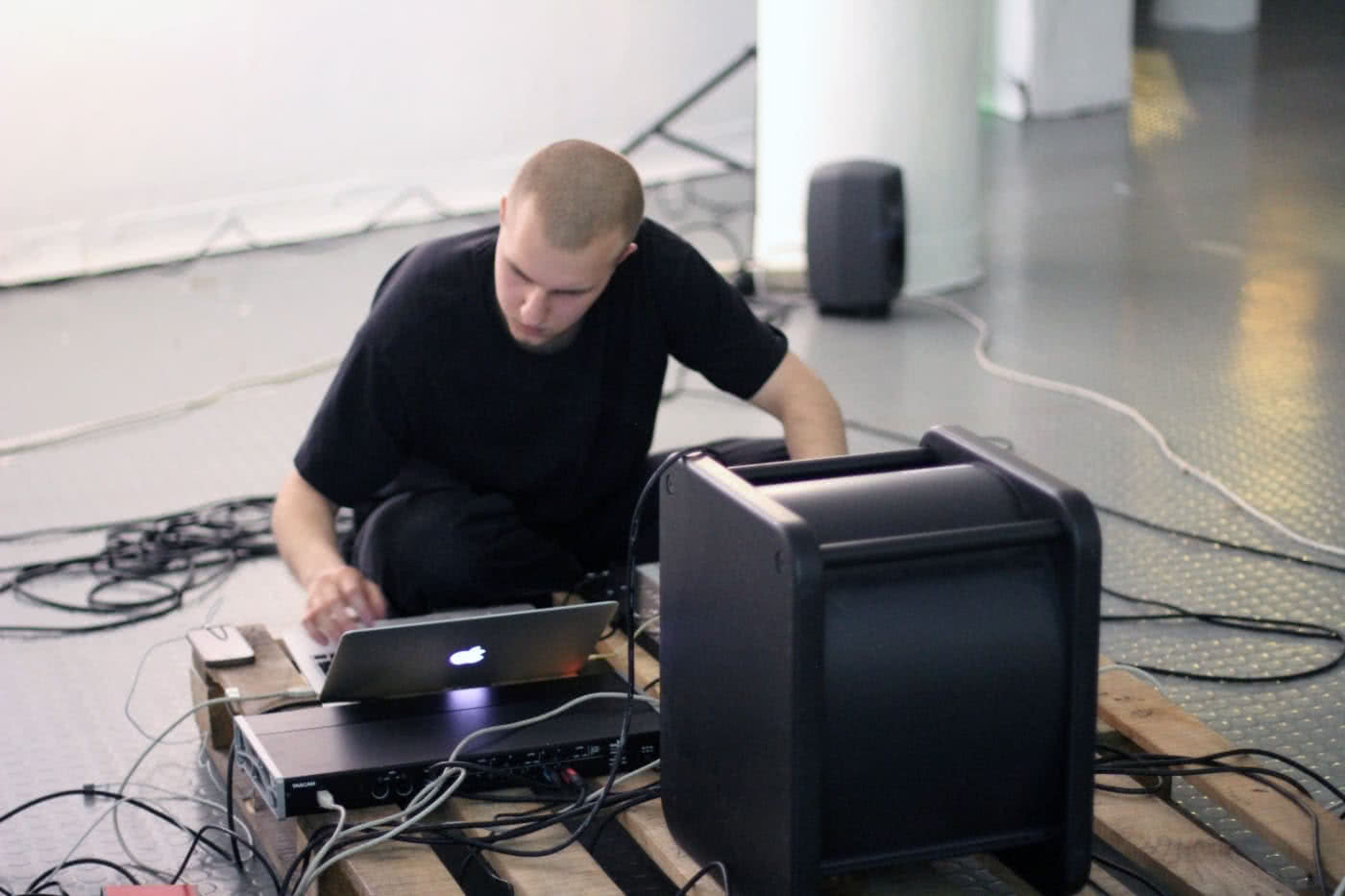 Special thanks to our tutors Jon Wozencroft, David Blamey and Jennifer Nightingale, and to our special guest Philippa Lubbock. Thanks DC team for the ride. Here is our final written collaboration.
'I Like your work' acts as a CATALYST to RAISE your CRITICAL CONSCIOUSNESS
'I Like your work' acts as a REMINDER to CONSIDER ALTRUISM in your PRACTICE
'I Like your work' acts as a FILTER to CONDENSE your NARRATIVE
'I Like your work' acts as a PERCEPTUAL STIMULUS to AWAKEN your SENSES
'I Like your work' acts as a FRIEND to PRETEND you are SANE
'I Like your work' acts as a SITUATION to REASSESS your SITUATION
'I Like your work' acts as a WEAPON to KILL your UNCREATIVITY
'I Like your work' acts as a ROPE KNITTED to the BACK of your HEAD
'I Like your work' acts as an ICEBREAKER to ASK for your WILLINGNESS INTO A DIALOGUE
'I Like your work' acts as a CHANNEL to DISCOVER your PERSONAL DECLARATION
'I Like your work' acts as a ROADMAP to the DISNEYLAND of your DREAMS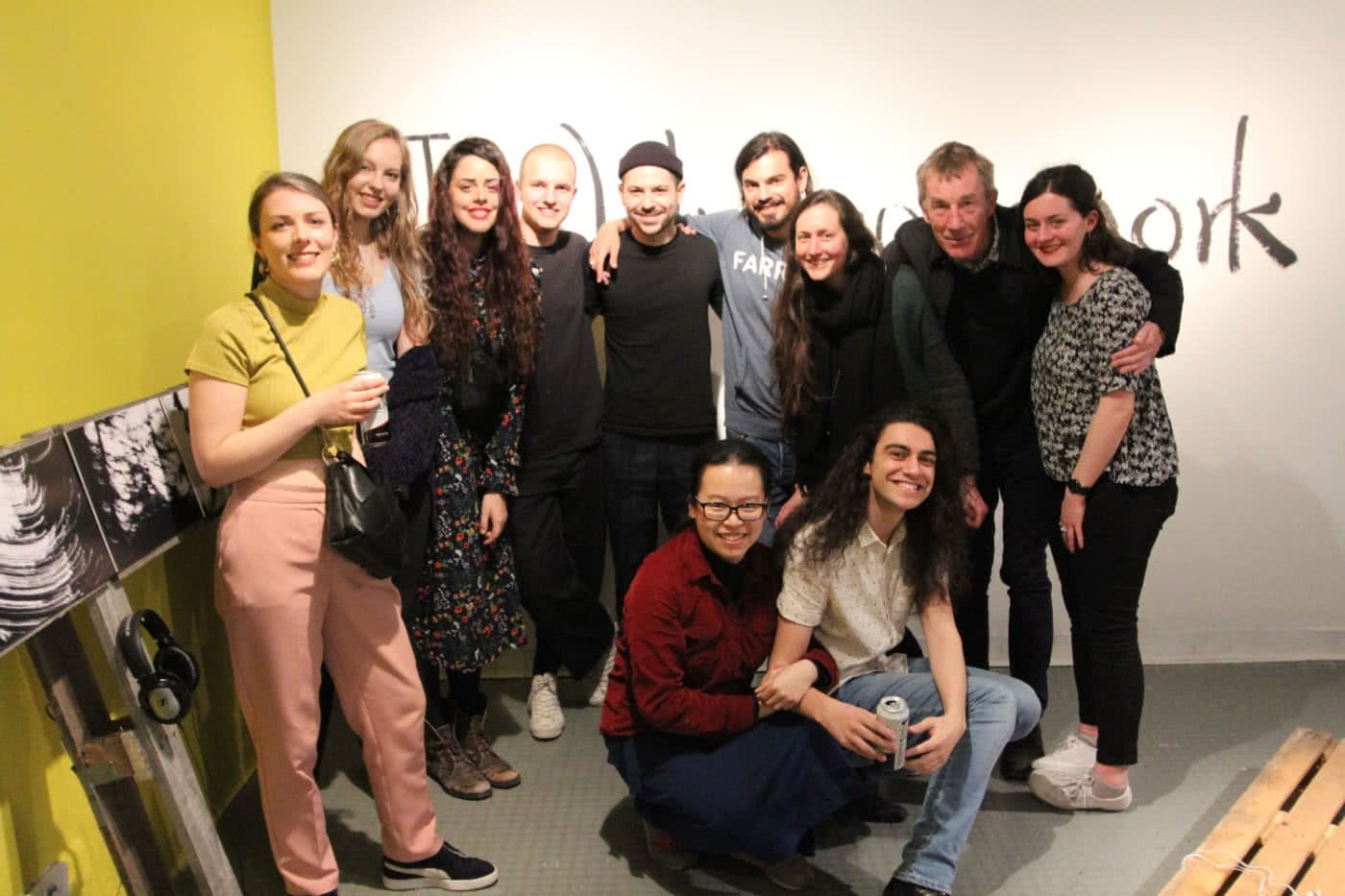 I really like your work.